This post may contain affiliate links to things like tours, hotels, Amazon associates and products. These help me earn a small commission at no additional charge to you.
I had a hiccup in the Philippines as I ended up on the most beautiful island I've ever been to with a broken camera, phone and GoPro.
That's backpacking life for you. If you thought there was a chance there would be an Apple shop on either of these islands then lol… They probably wouldn't have been my favourite spots if there had been.

Luckily I made a lovely pal, Federica, who saved the day with her gorgeous photography skills. So as a total one-off (and with her permission!), I'm sharing photos with you that aren't my own. This island was too lovely not to showcase it.
The main event – diving
I came to Malapascua to swim with thresher sharks and it was an incredible experience. I went to 30m and sat on the ocean bed while they swirled around my head (they're totally harmless btw). While that was my highlight I'd still recommend a visit if you don't dive.
Scooter tour of the island
In the late afternoon we took a scooter tour of the island with two local guys who I think were about 17. At one point, Federica's guy crashed his scooter with her on it but luckily everyone was unscathed and unbothered.

I'm not sure they were pro tour guides but I think as soon as they hit their teenage years they were aware they lived on a tiny island and tourism was the main income. I also think they loved the opportunity to meet Western girls. Can you tell from these photos who was having the best time haha?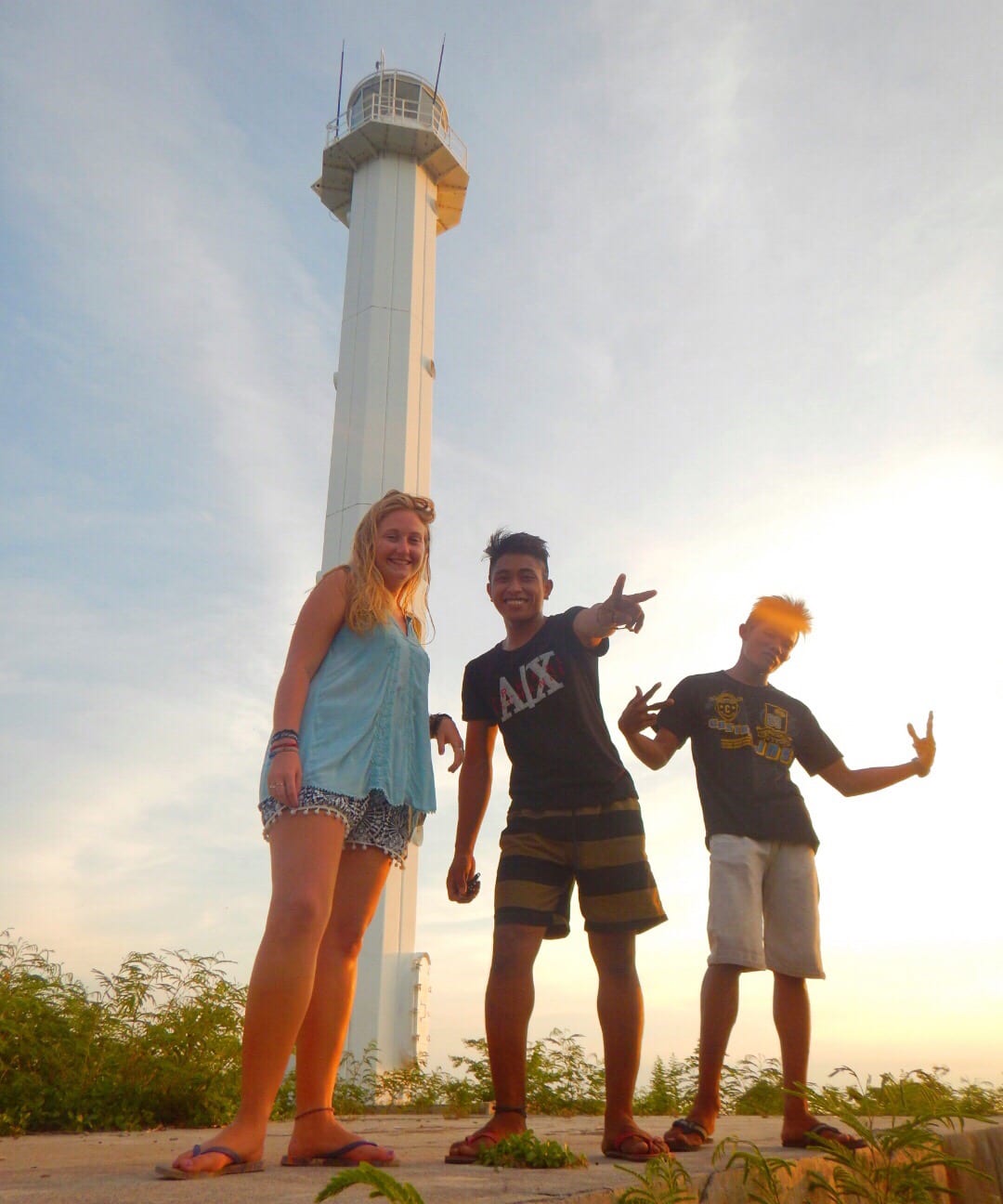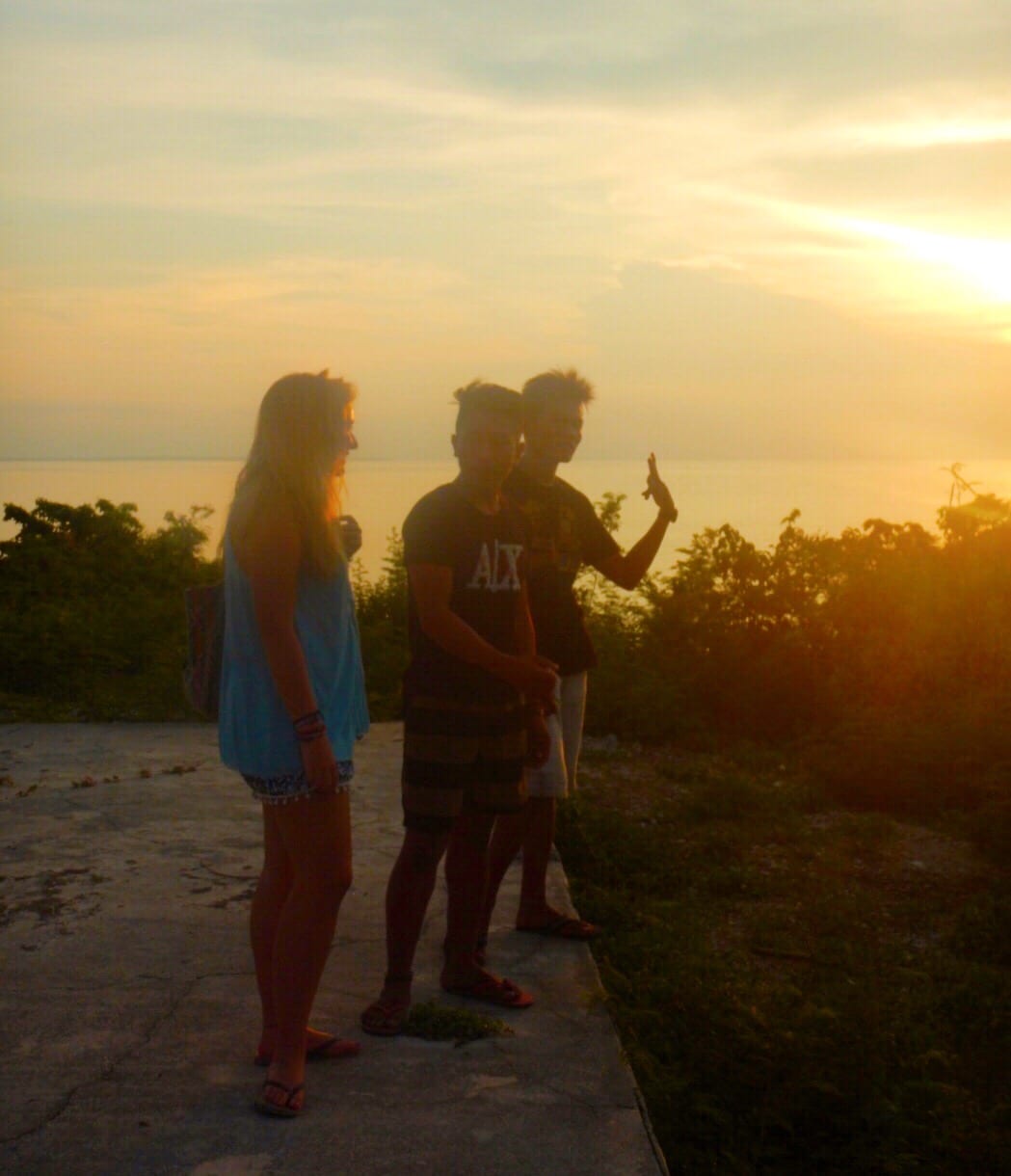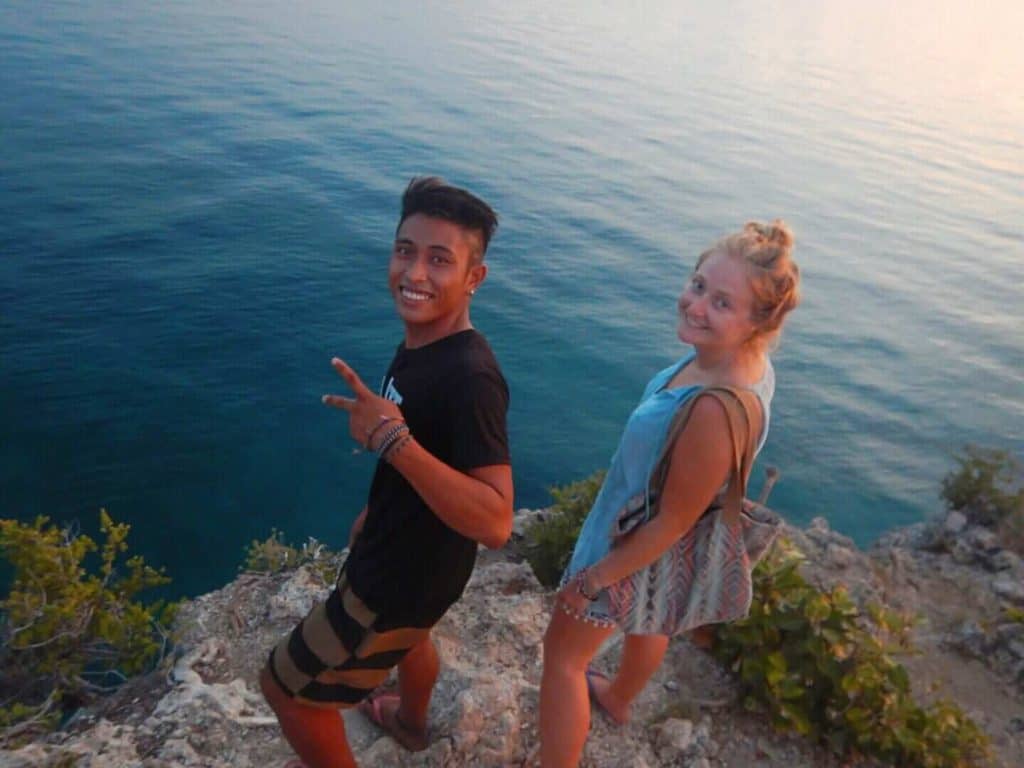 Anyway, they were really sweet and gave us the best tour of their beautiful island. Can we just appreciate the views for a minute?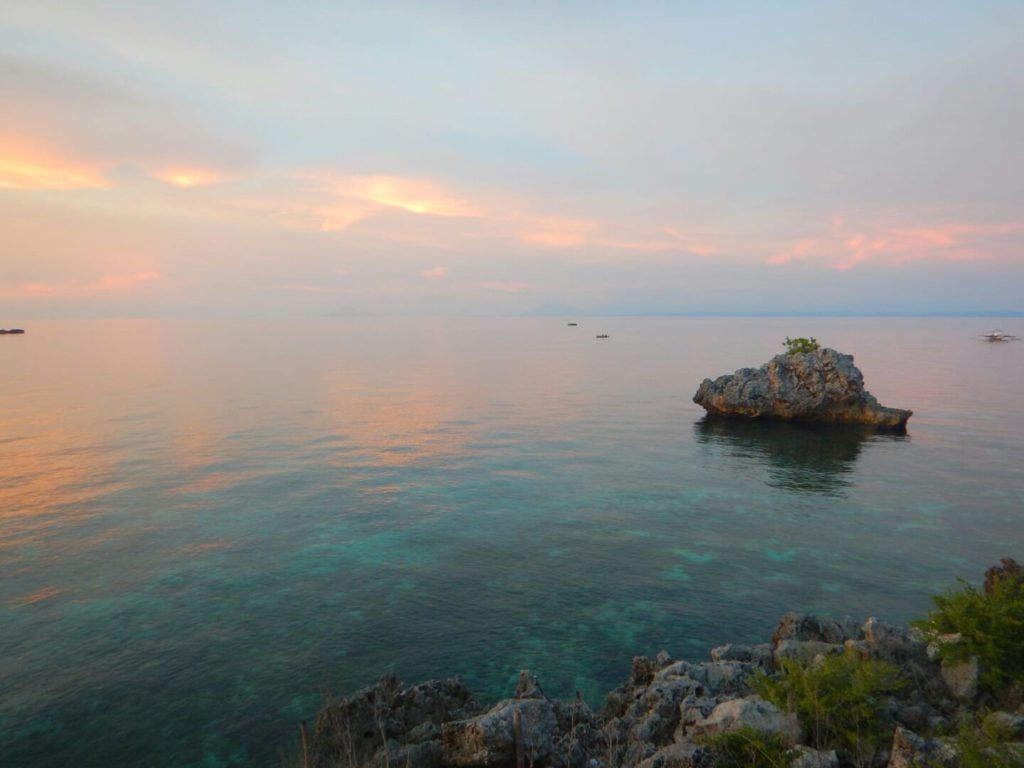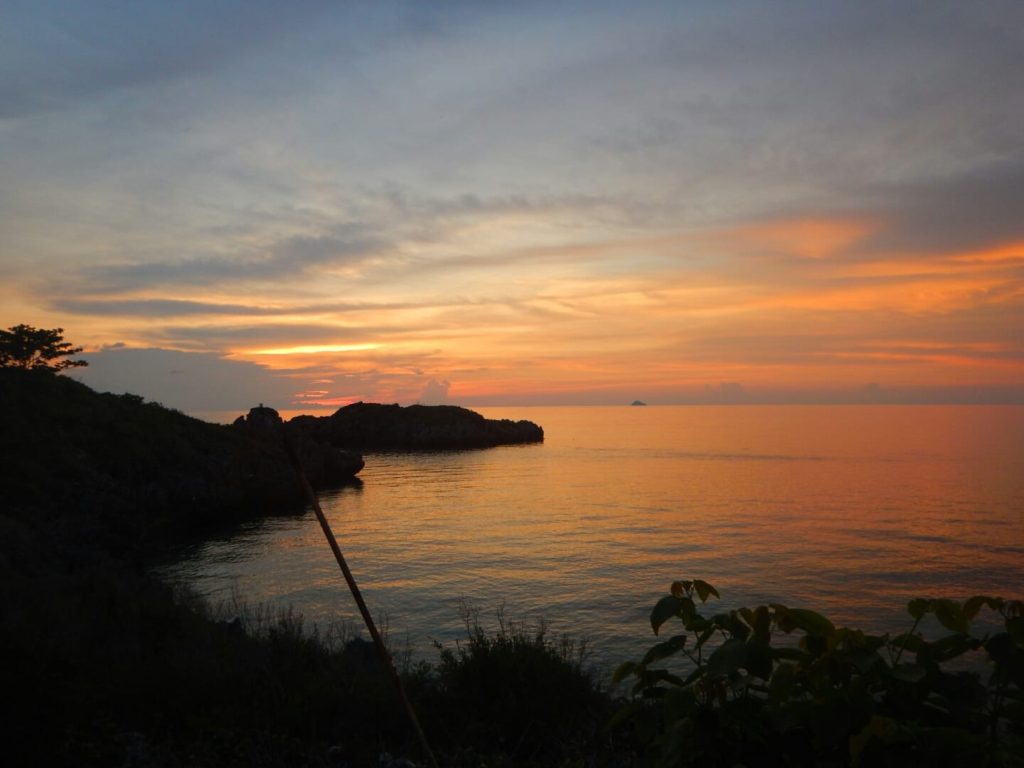 Kalanggaman sandbar
As if the trip wasn't already the most stunning time ever, we decided to take a day trip to Kalanggaman, a nearby sandbar island.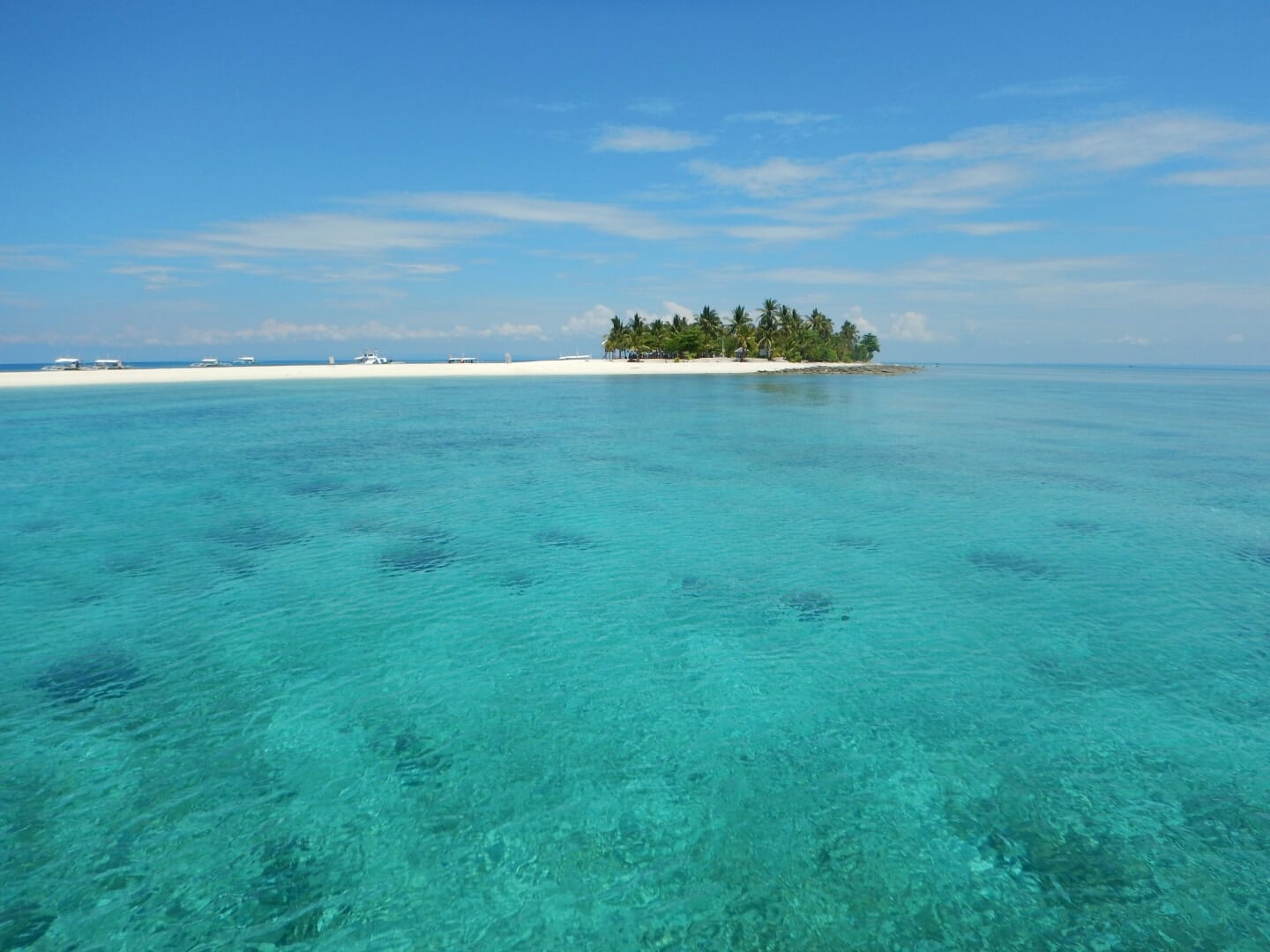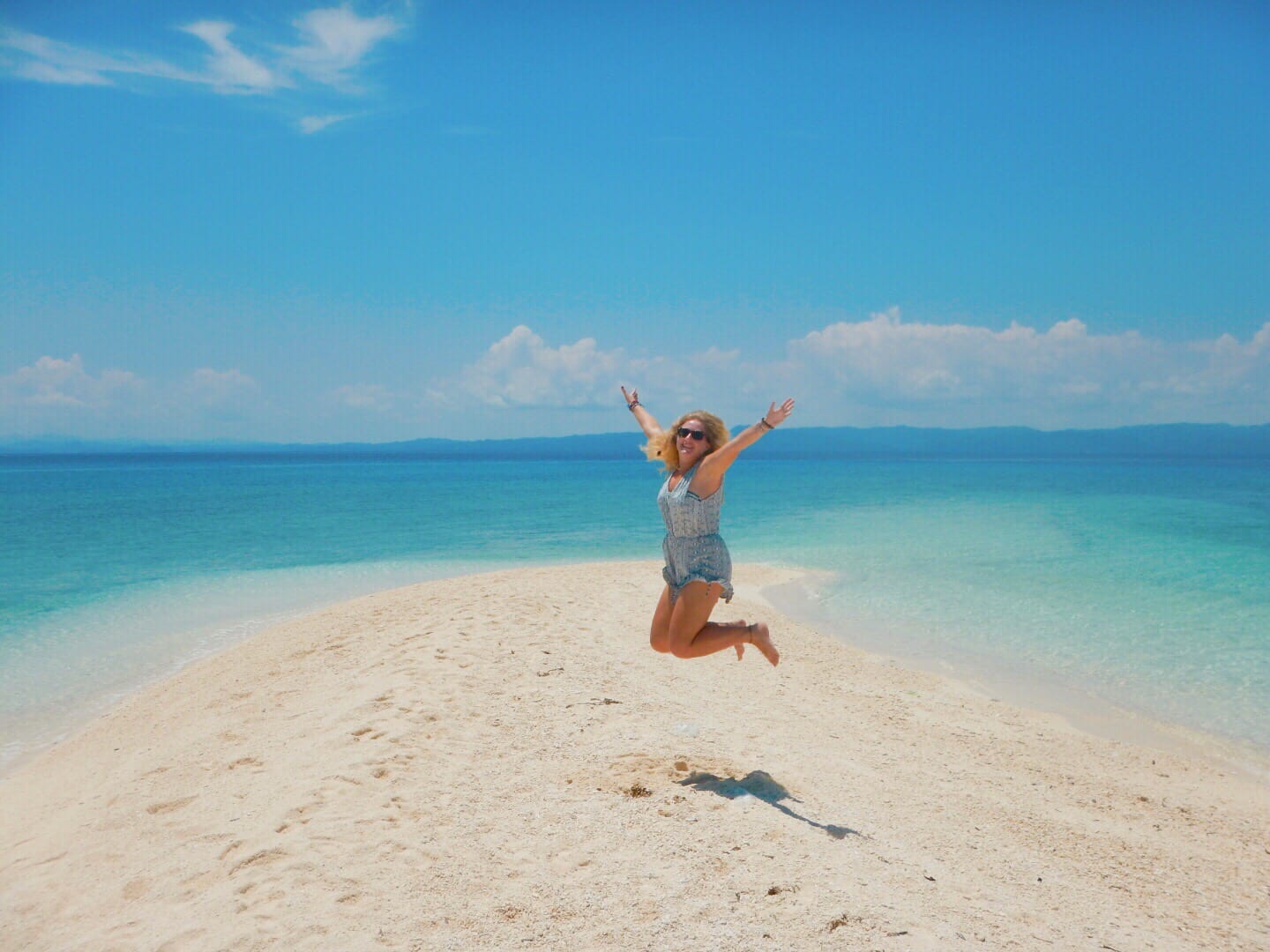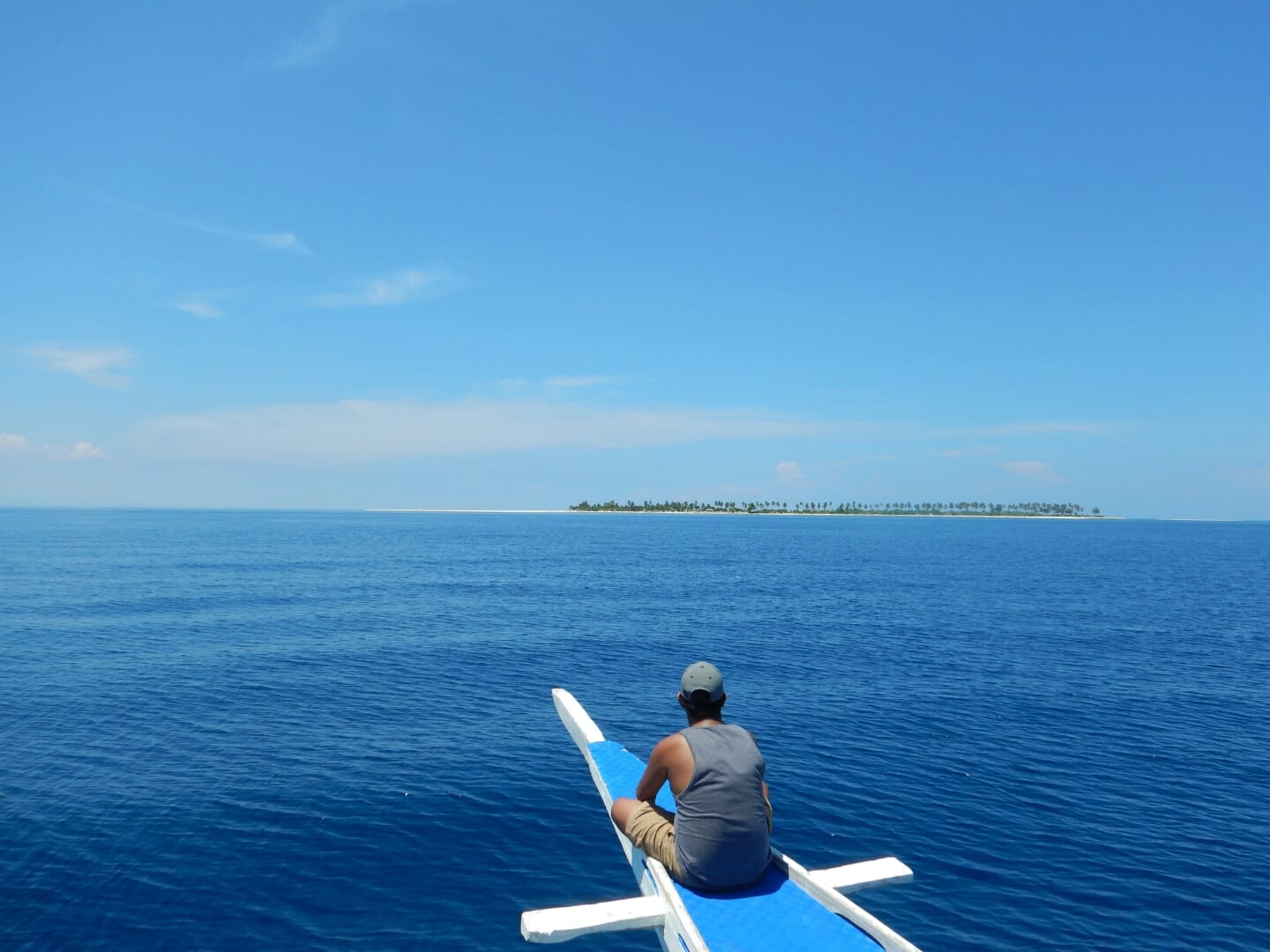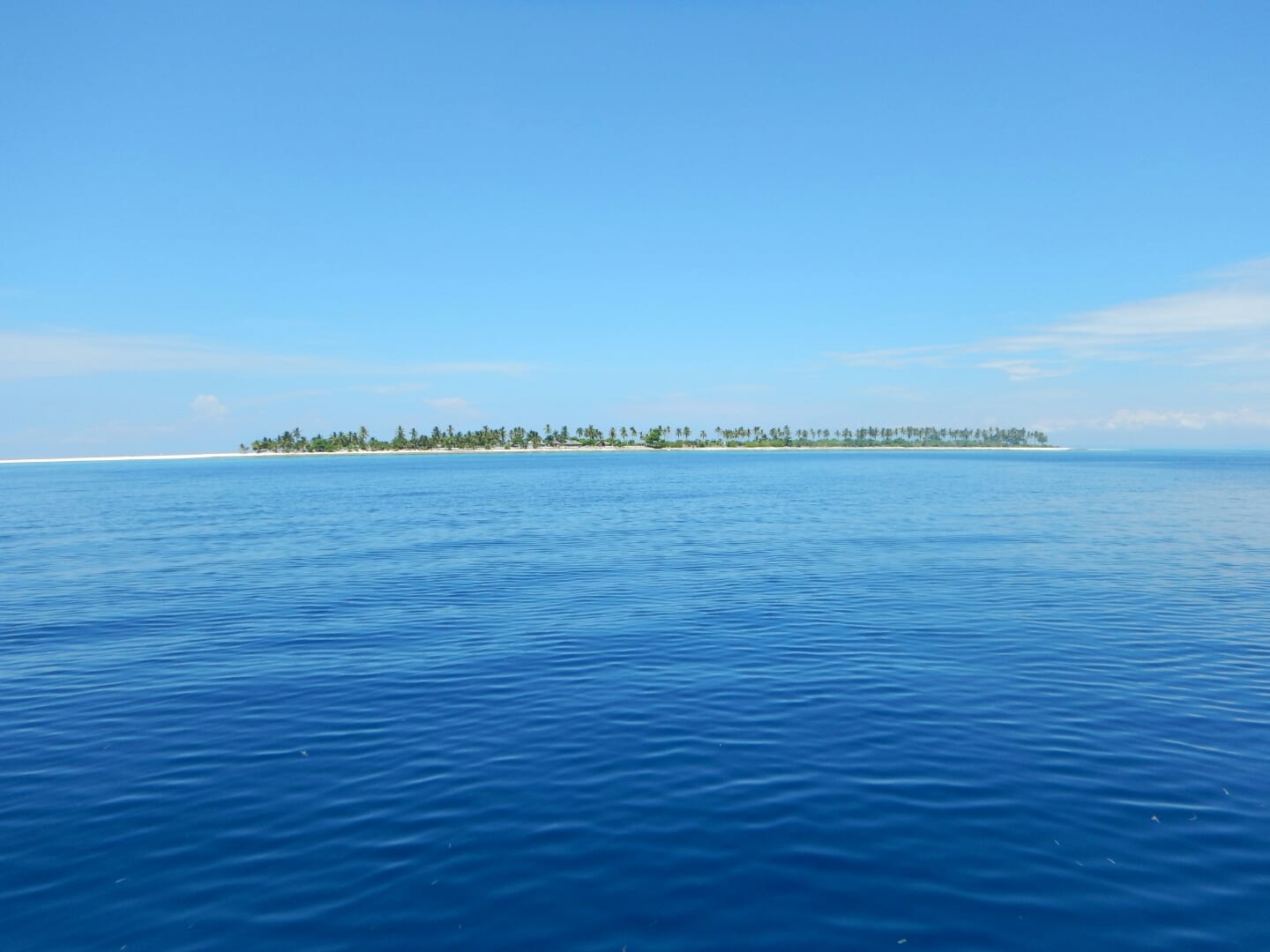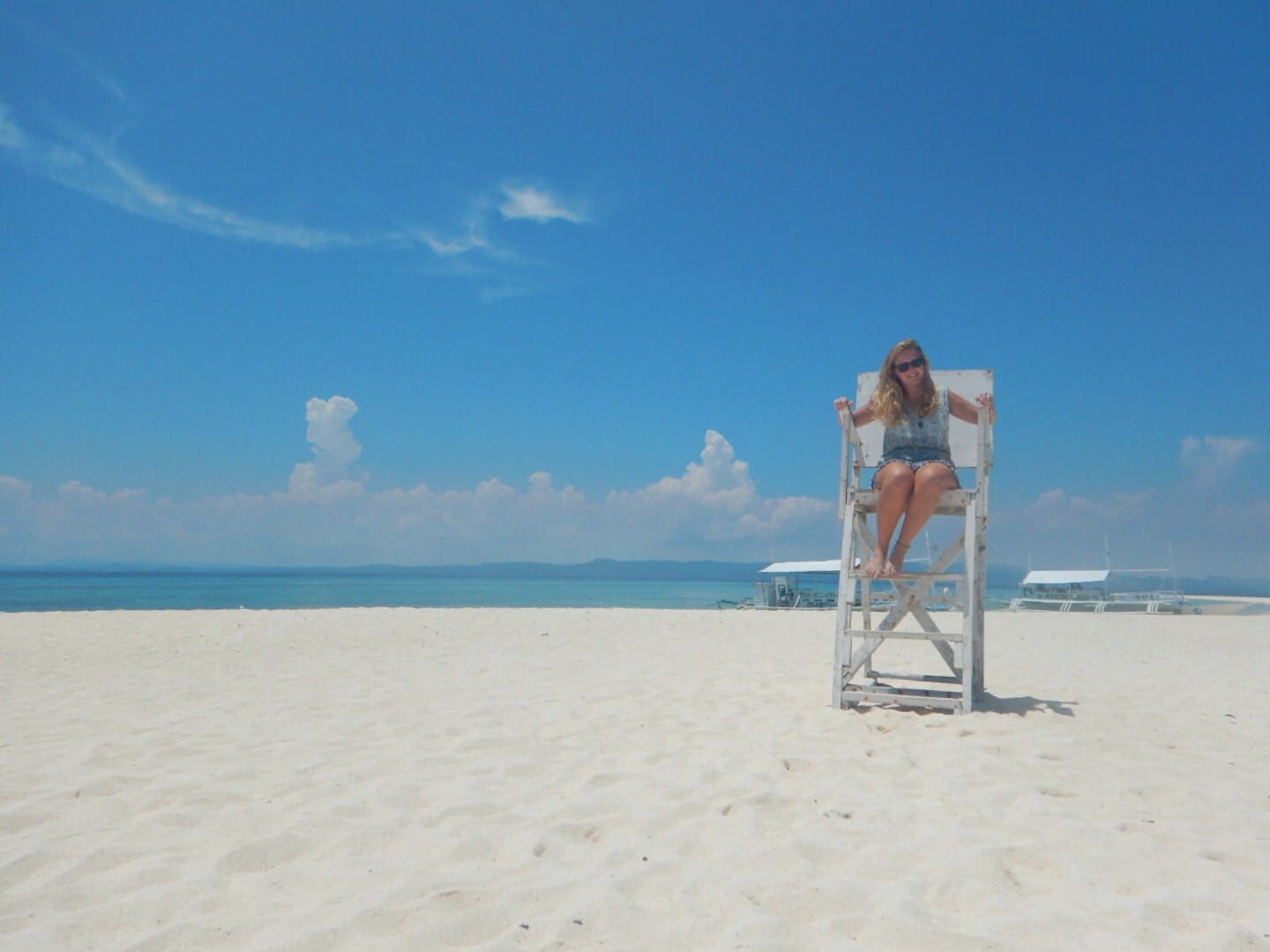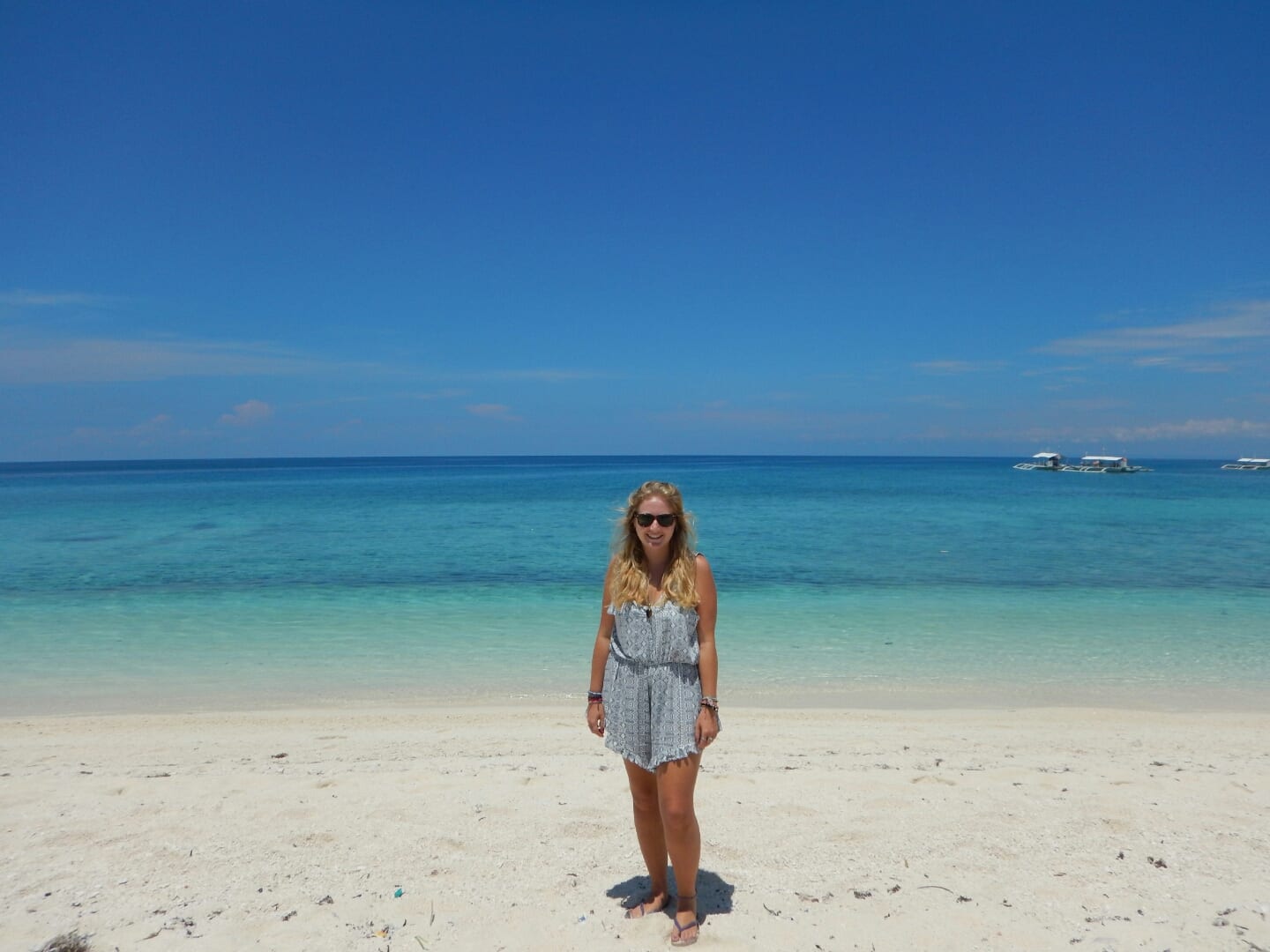 Can you say 'paradise'? It was honestly the coolest place. It's a real drop in the ocean – you feel as if the tide could come in and wash it all away in a second. I know there are some sandbars that are only above water at certain times of day but apparently Kalanggaman is there all the time.
How to get to Malapascua
From Cebu city, take a taxi from your accommodation to the Northern bus terminal and find the yellow 'Ceres' bus going to Maya Bagay. The journey should take four hours to the Maya-Malapascua Ferry Terminal. From there, wait for a boat to Malapascua to fill up – the journey to the island will take around half an hour.
How to get to Kalanggaman
Ask at your accommodation in Malapascua and they'll either sort your boat trip or direct you to the harbour where daily trips depart. Expect to pay (P700) £11 including lunch and snorkel gear hire.
Where to stay on Malapascua
Go with Threshers Cove Resort and Dive Centre if you like diving as there's a company based within the resort as well as a swimming pool and private beach. At £15 a night for a dorm it's not the cheapest but I really loved it.

Thanks for reading!
If you liked it, please share it 🙂
Read my other posts about the Philippines:
See you next time for more adventures,
Rose