This post may contain affiliate links to things like tours, hotels, Amazon associates and products. These help me earn a small commission at no additional charge to you.
The street food in Singapore is world-class. As a city of diversity and contrast, a meal could cost you hundreds of dollars or two dollars. To keep it cheap, eat street food and at hawker markets.
Street food in Singapore
There are huge Indian, Chinese and Malay communities in Singapore and the food reflects this. Local restaurants serve the real versions rather than the Western ones, so get ready for some delicious new flavours of you haven't been to India or China.

Malay food is slightly lesser-known but really tasty, and there are also a few dishes specific to Singapore.

Keep an eye out for these Singapore street foods during your visit. There are plenty more but these should get you started. I've included a few locations to try them at, too. Bon appetite!
1. Satay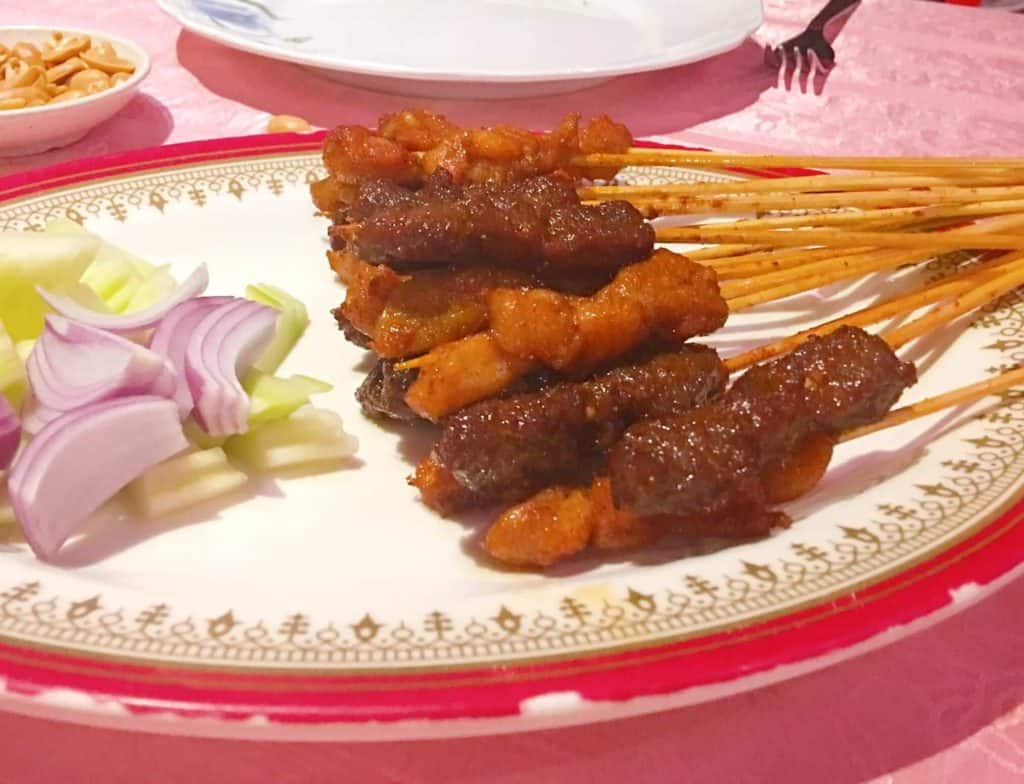 I'm sure we've all had satay before… but in Singapore, it's a way of life. Choose chicken or beef sticks to dip in the satay or opt for half of each.

Where: outside Lau Pa Sat Food Court (also known as Telok Ayer Market) from 7pm every night. The street is closed at either end and market vendors set up charcoal grills and begin cooking. It turns into a giant satay party and the smell is incredible.
2. Laksa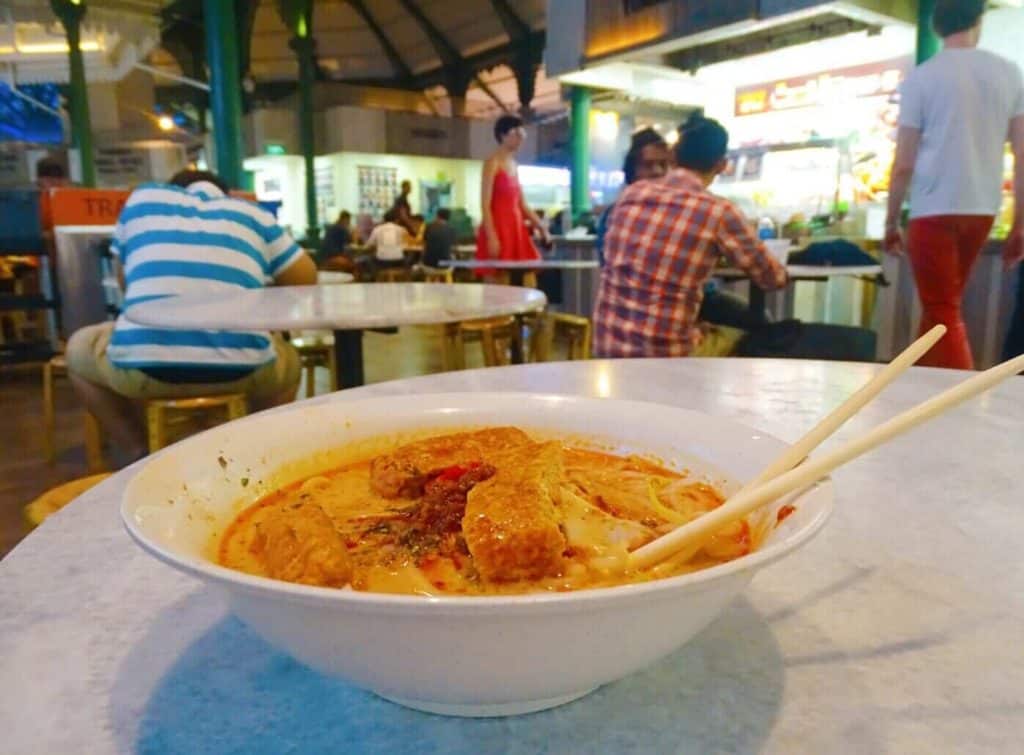 Laksa is a Singaporean/Malaysia dish featuring delicious creamy flavours. Rice noodles are served in a broth with coconut, chilli, lime and often tofu, squid or both.
Where: Lau Pa Sat Food Court or Maxwell Food Centre are good places to try it – expect to pay around S$4 for some of the best street food in Singapore. Heaven!
3. Murtabak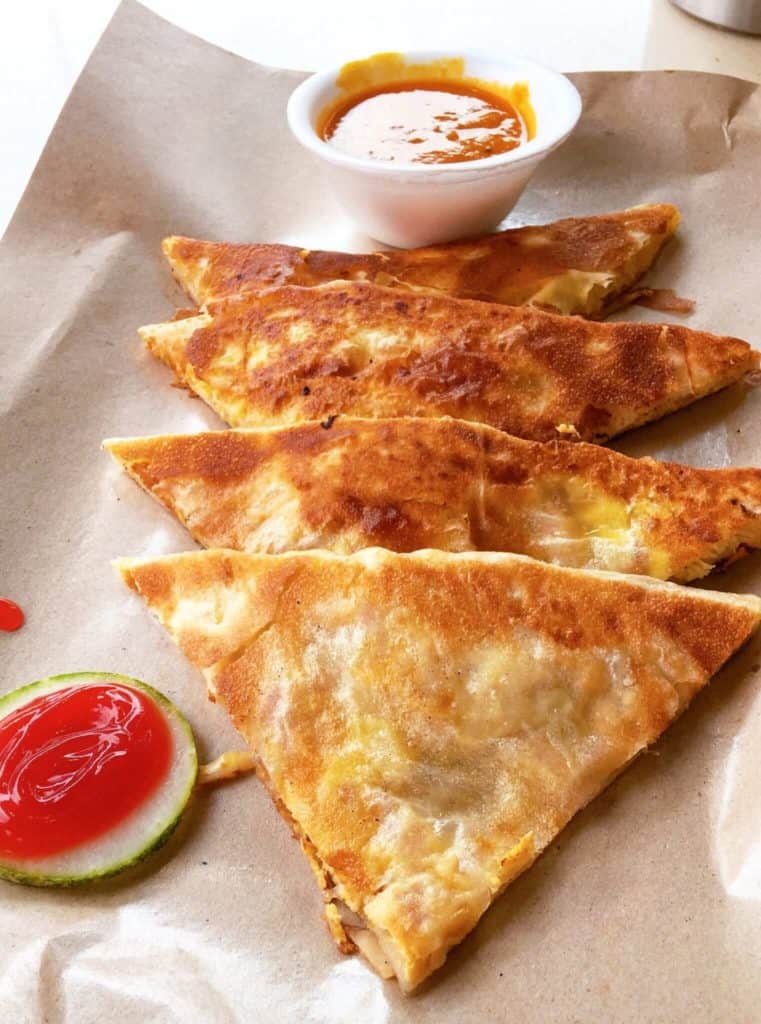 Murtabank is an Indian dish which I tried for the first time in Singapore – though apparently it's found in Thailand and Indonesia, too. Roti is fried into parcels, stuffed with chicken or mutton and paired with onion and often egg or cheese.

As the restaurant owner told me, 'If you eat this for lunch you won't need dinner.' (I still ate dinner but I see his point).
Where: You'll see these all over Little India. I ate an especially good one at Big Boss Bistro on Dickson Road.
4. Nasi Lemak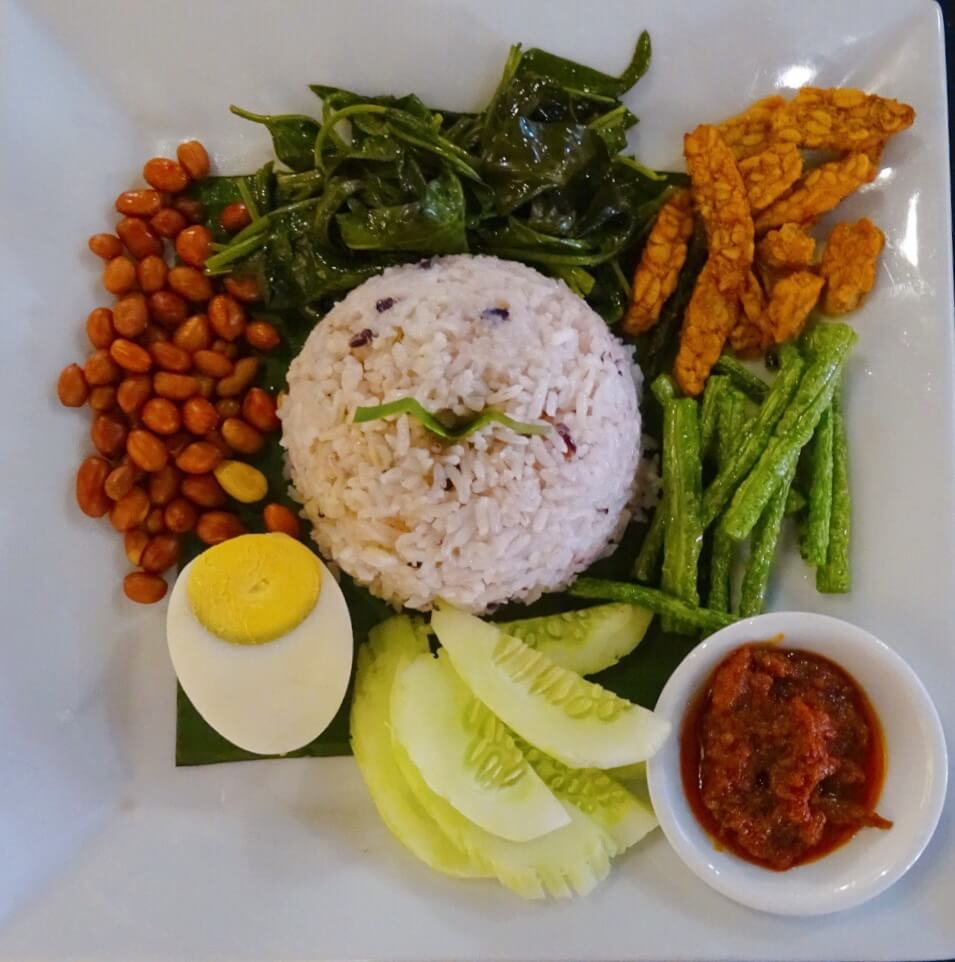 This is one of my favourite Malaysian dishes, also served in Singapore. Nasi lemak is a mix of ingredients: rice, spicy sambal paste, peanuts and cucumber. It'll be served neatly but you should mix it all together for a messy, delicious Singaporean meal.
Where: You'll find this dish in many places from restaurants to street stalls and even chain cafes. Village Nasi Lemak Bar is a good option for a slightly more upscale meal out.
5. Kaya toast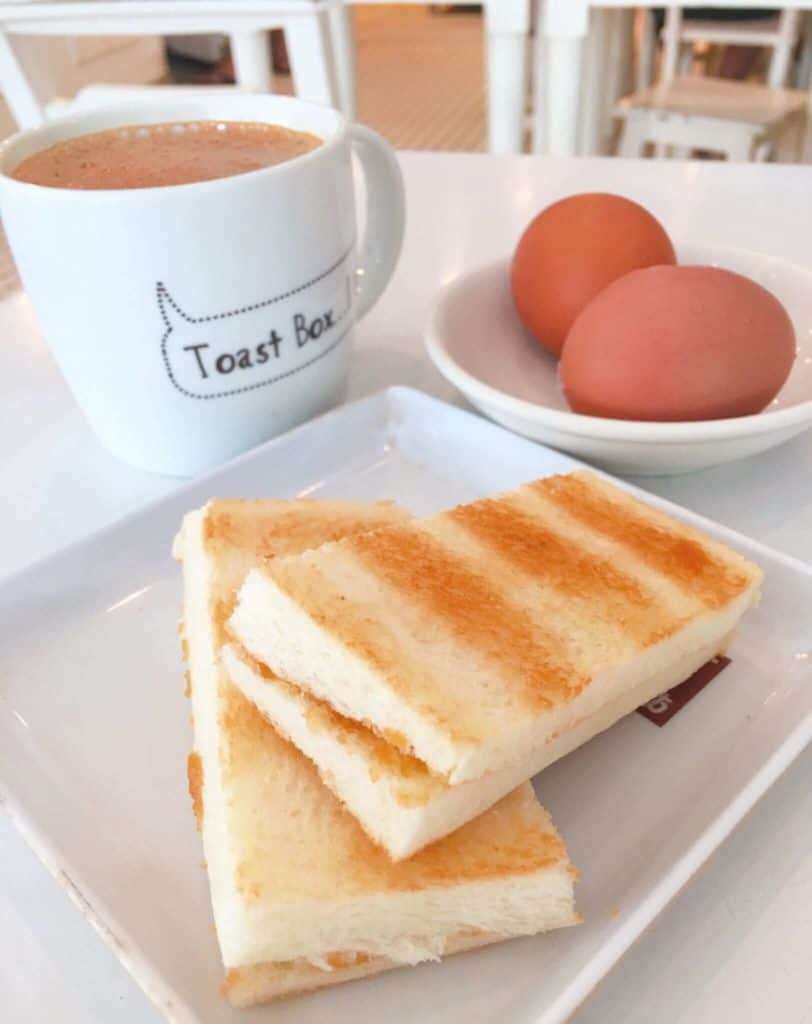 Kaya toast is Singapore's staple breakfast. Slices of toast are layered with sweet kaya butter and served with soft-boiled eggs. Dip the toast in the yolk and tada – kaya toast is born!

Where: A couple of chain cafes serve it in numerous locations so head to Toast Box or Ya Kun Kaya Toast for a cheap and cheerful portion. For a more authentic serving, visit Tong Ah Eating House which is a local institution that's served the dish for many years.
6. Dim sum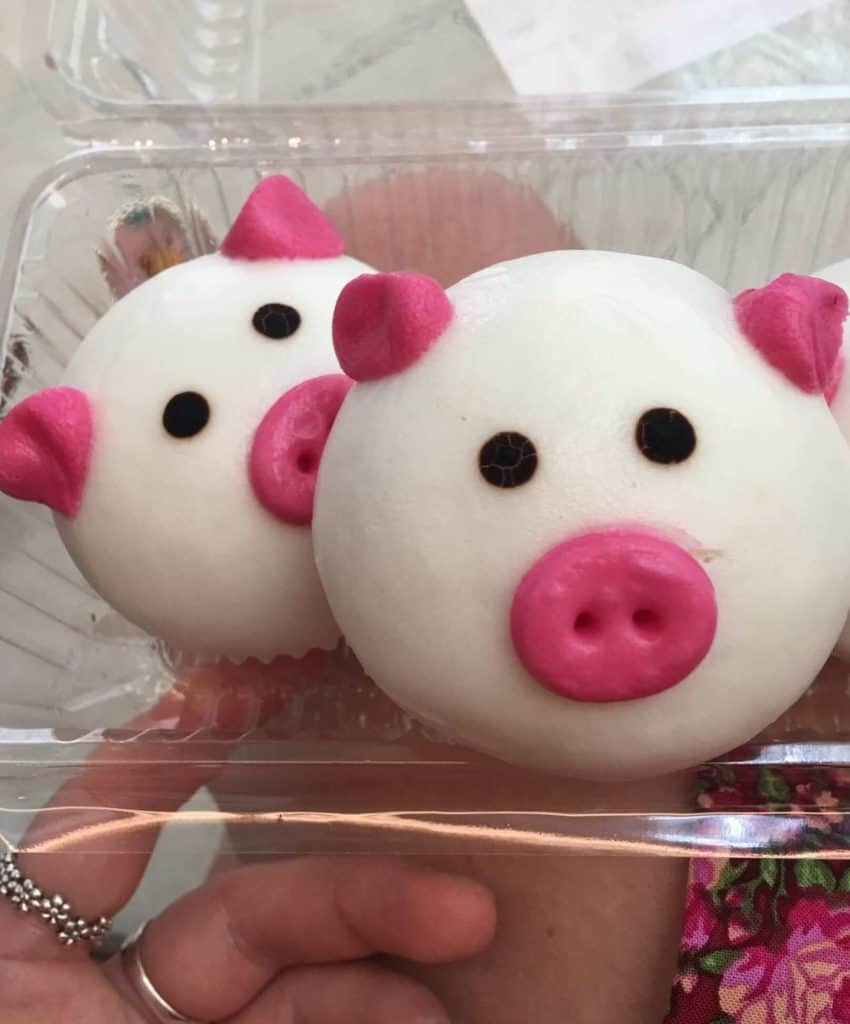 As one of the most famous Chinese foods worldwide, it would be weird if dim sum wasn't a big deal in Singapore. While you can find standard meat and veg dim sum all over Chinatown, a novelty option is the cartoon pig variety I ate at Canton Paradise.

Sadly for me, they were full of salted egg yolk which is apparently a flavour I haven't acquired a taste for. One for the gram, then!

Where: Traditional dim sum can be found in abundance around Chinatown. Tim Ho Wan is often famed as the best spot – there are five restaurants that serve dim sum 24 hours a day.
7. Hokkien Mee
This Singapore/Malaysian dish has Chinese origins. Noodles are served with egg and prawn making it a bit like pad Thai but without the peanut. Instead, a dollop of sambal paste, lime and chilli fill it with flavour.

Where: Come Daily Fried Hokkien Prawn Mee is a highly-rated food stall in Toa Payoh, an area with lots of quality hawker stands. Albert Hawker Centre (pictured) is also meant to serve great Hokkien noodles.
8. Chilli/pepper crab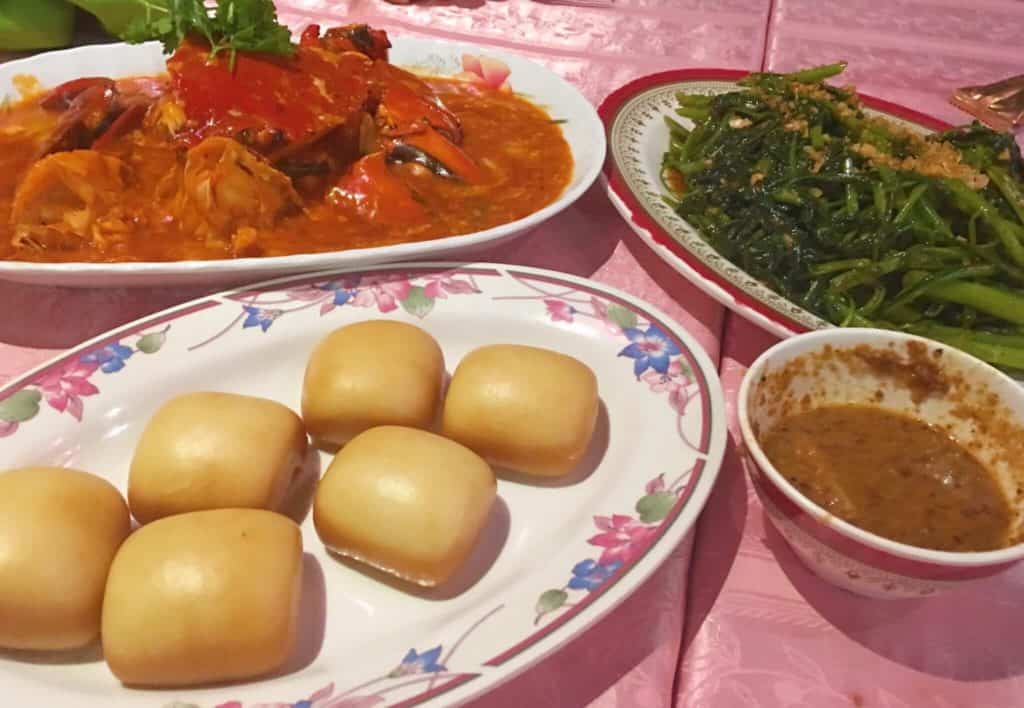 Mmm – chilli crab! Served with a creamy coconut sauce, this is one of the best street foods to try in Singapore. Black pepper crab is also popular… Basically, any crab is a good idea!

Unfortunately, our chilli crab experience turned very expensive and it was clear we had been subject to a tourist scam. We ate at a riverside restaurant in Boat Quay and followed the waiter's recommendations for two 'seasonally priced' crabs between three people. We were hit with a S$300 (£150) bill including a couple of beers and sides – sob.

Where: Jumbo Seafood and No Signboard Seafood are highly recommended options where you can expect to pay about S$40. Both started as hawker stands and are now flagship stores. For a cheaper option, Makansutra Gluttons Bay is an atmospheric outdoor hawker market.
9. Michelin star chicken noodles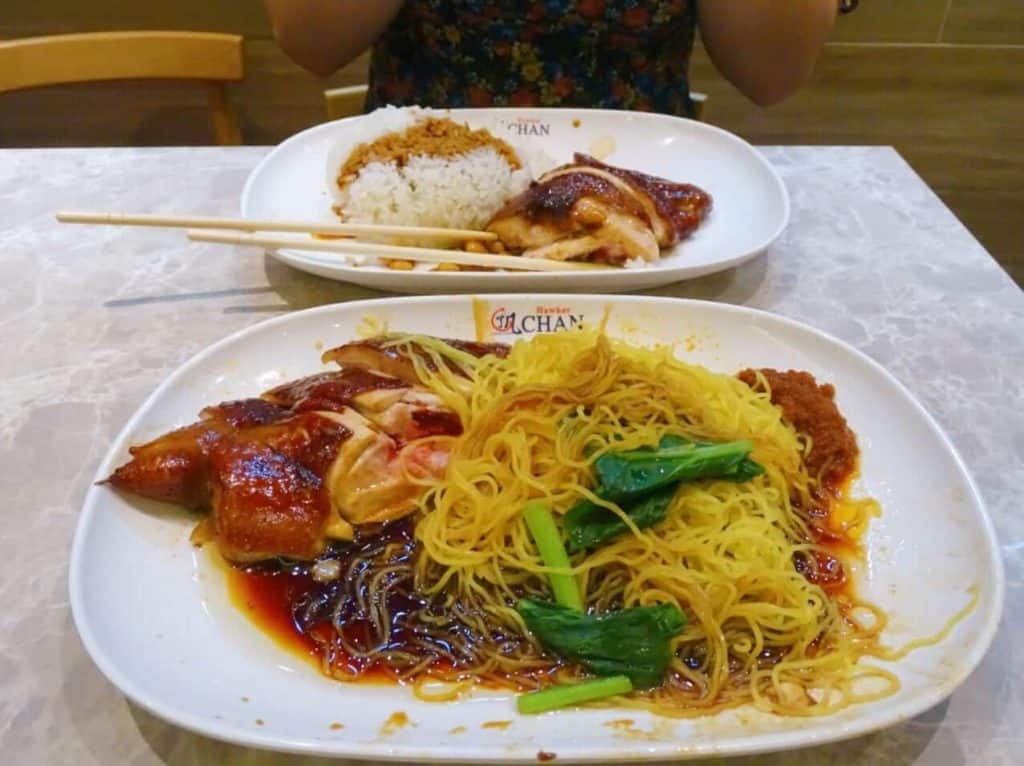 Did you know that the world's cheapest Michelin star restaurant resides in Singapore? For just S$5 (£2.50!) you can get a hearty plate of rice or chicken noodles. The rice comes with a side of soybeans (which look like peanuts) and the noodles come with some greens, and both are doused in sweet soy sauce.

I honestly wouldn't describe it as the best food in Singapore but perhaps the hype has made it hard to live up!

Where: Liao Fan Hong Kong Soya Sauce Chicken Rice Noodle (what a mouthful!) in Chinatown.
10. Palak paneer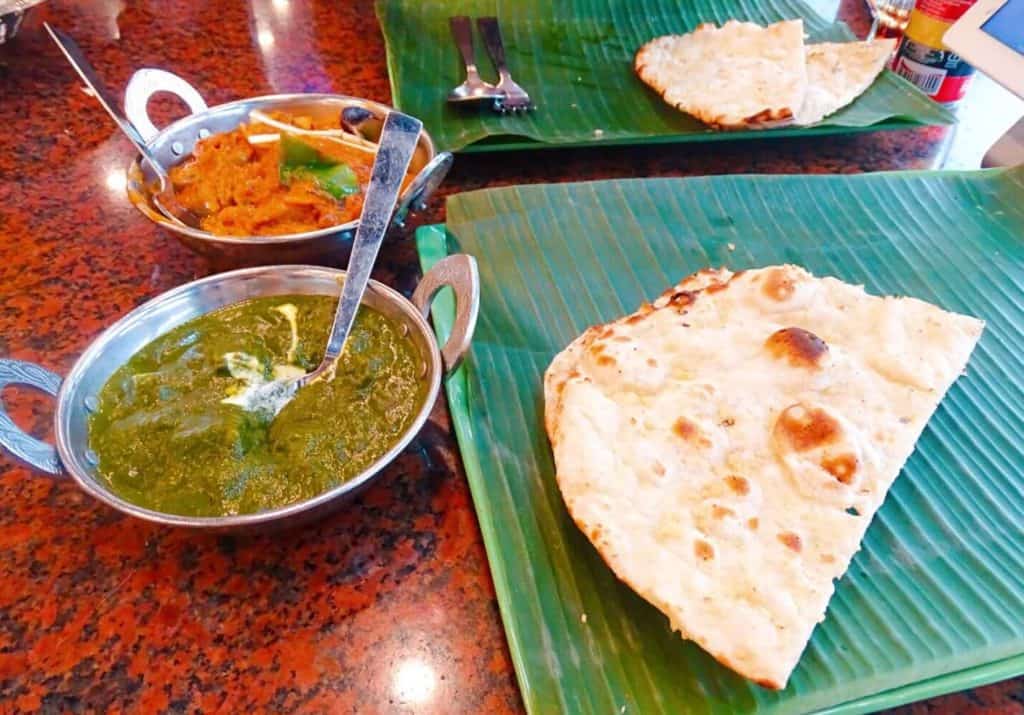 This is one of my favourite Indian dishes and it's particularly popular in Singapore. Palak refers to a creamy spinach sauce which is studded with cubes of paneer cheese.

Where: Banana Leaf Apollo – a popular restaurant in Little India. We paid S$50 (£25) for dinner and drinks for two and it was so tasty. You can take a gamble and try palak paneer elsewhere for half the price if you don't mind grabbing a stool and sitting on the street.
11. Carrot Cake
Deceptively free of carrots, this traditional Singaporean dish is another one that's salty and delicious. It's made with omelette and cubes of rice plus a sprinkling of spring onions and white radish (apparently this is sometimes called carrot in Singapore which explains the name). The sauce tastes of soy with a sweet touch. Highly recommended!

Where: I had a great carrot cake in Liang Court beside Fort Canning Station for S$4. This spot is popular with locals on lunch breaks – you'll find other more atmospheric spots around Chinatown and at Amoy Street Food Centre, where you'll also find this awesome street art.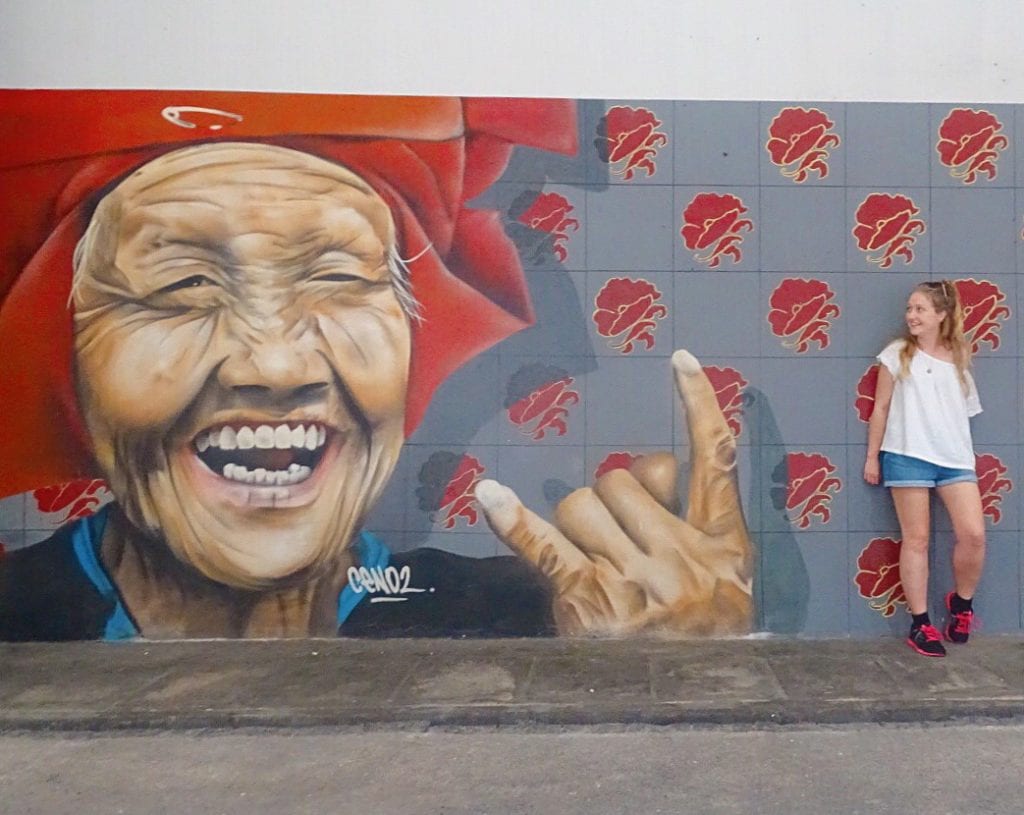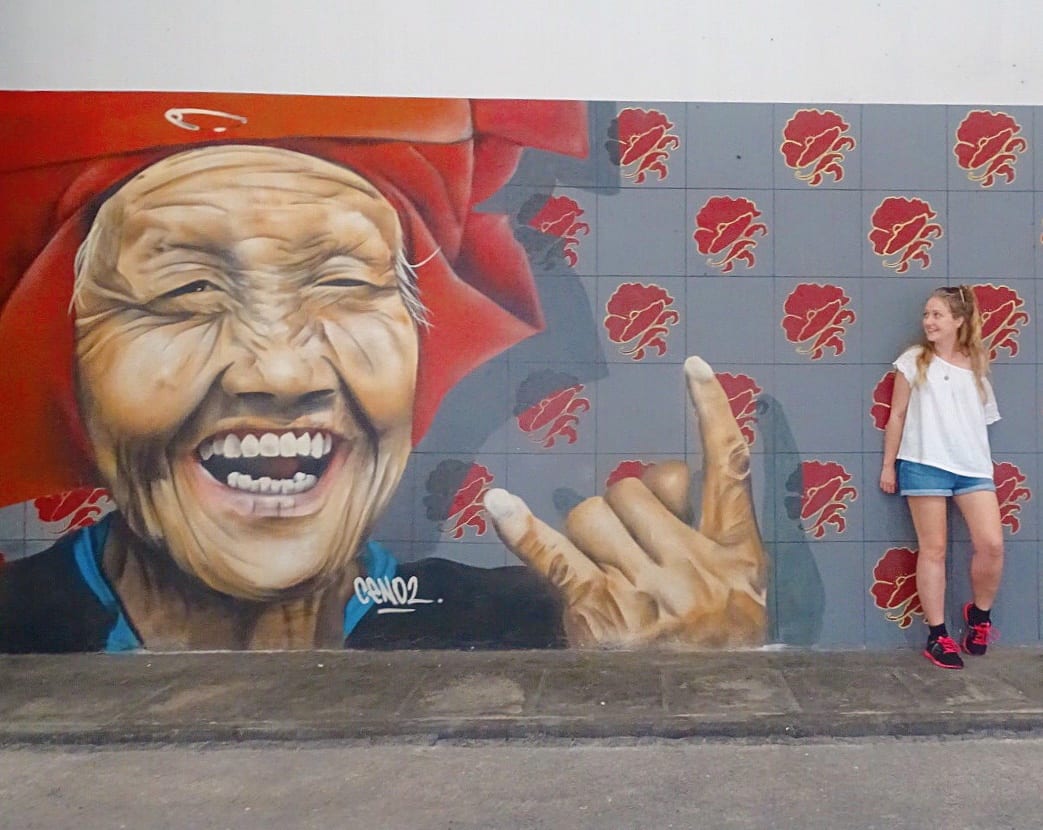 12. Oyster omelette
Similar to carrot cake, this dish is made from fried omelette with oysters instead of rice cubes. For seafood fans, it's a must!

Where: Chinatown, Maxwell Food Centre or Lau Pa Sat Food Court are all sure-fire spots to try it for a few dollars.
What to drink in Singapore
Singaporeans love their coffee almost as much as their food (who can blame them?). For as many cheap tea stands, there are opulent Singaporean cocktail bars – but are you even surprised? Here are a couple of beverages to try…
Kopi
The Malaysian word for 'coffee'. Those with a sweet tooth will love this beverage as it's made with condensed milk. The sweetness isn't overpowering – let it be your standard breakfast fare!
Selfie coffee
Serious food fans might turn up their noses at Selfie Coffee, however it's fun and a bit different. How often can you say you've had coffee with your own face printed in the foam? You'll have a good time posing with the cafe's props before deciding on the photo you want to use.
Sugarcane juice
As you may be guessing, Singaporean drinks are high in sugar content. At least this is natural – and very refreshing in the heat.
Rosewater
The owners of a restaurant in Little India suggested I try this popular soft drink. The distinctive rose flavour is balanced with lime juice which stops it from being overly sweet. I'd definitely have it again.
A Singapore Sling
The most famous Singaporean drink of all will cost you S$37 at Raffles Hotel. You can get it far cheaper elsewhere but without the atmosphere, so it depends what you want. Raffles was closed for renovation during my visit so the decision was made for me. Even without the Raffles experience, it was tasty – expect a fruity taste and gin base.
Want to find these foods with an expert?
A Chef's Tour is one of my favourite food tours in Asia. They cut no corners in bringing you the best food with life-long local guides who know their city inside out.

Their Singapore Bites tour combines Malay, Indian and Chinese influences. You'll try 13 dishes as you work your way around the city during a fun and cultural evening. Highly recommended!
Thanks for reading my Singapore street food guide
I hope you're hungry and ready to try the best street food in Singapore. You're in for a treat!
Check out my other Singapore posts:
See you next time for more adventures,
Rose
For more travel content, follow me on Instagram, Facebook, Twitter and YouTube.
Ps. Liked my Singapore street foods? Pin it for later!