This post may contain affiliate links to things like tours, hotels, Amazon associates and products. These help me earn a small commission at no additional charge to you.
Backpacking South Africa part 4: Plettenberg Bay, Robberg National Park, Storms River and Tsitsikamma National Park.

As you'll know if you read my last blog, I've been loving Plettenberg Bay. My highlight was definitely snorkelling with seals – they were so inquisitive and came so close!
The other main activity in the area was the Robberg National Park peninsula hike. Not having a set of wheels in South Africa was becoming increasingly problematic and a taxi there was quite expensive. Luckily, I managed to get a lift with three Germans from the hostel, Phil, Sven and Lucy.

The Germans had to speak in English all day for my benefit – standard. I always feel bad in this situation and told them to speak in German as much as they liked. I'd have been doing the hike by myself if I hadn't met them after all.

The hike was just breathtaking. The peninsula juts out below South Africa's south coast and the sea around us seemed to go on forever… To Antarctica in fact!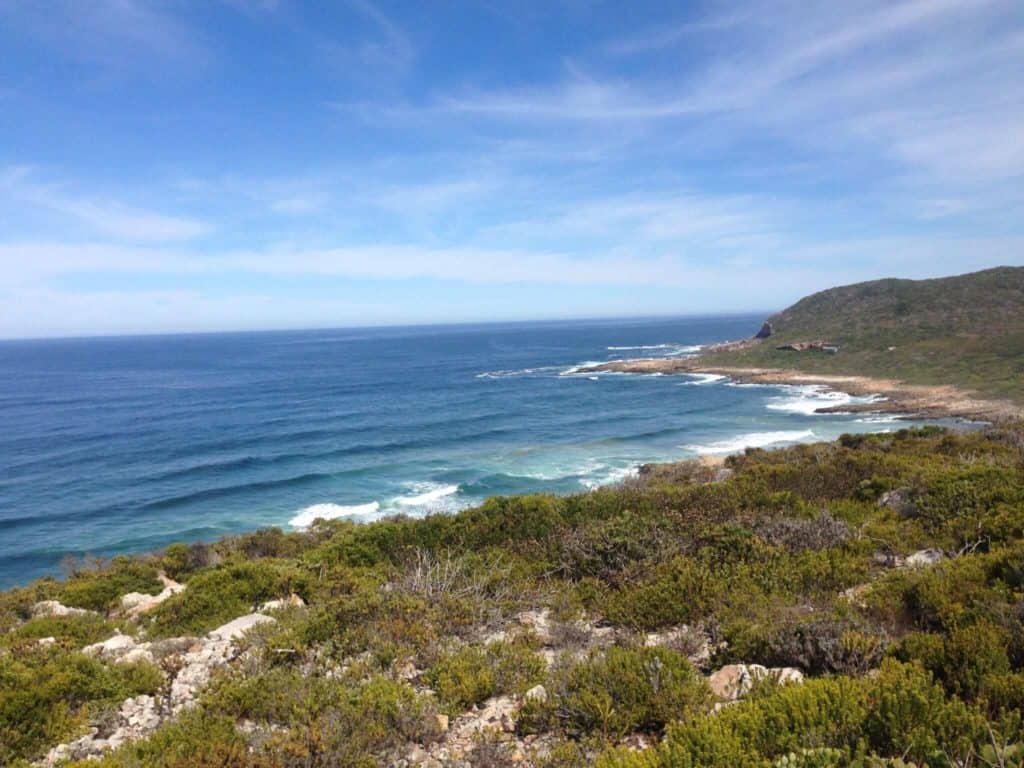 As well as beaches, cliff faces and ocean, we saw loads of wildlife including an aerial view of the seals I'd snorkelled with the day before. We also saw lots of dassies (also known as rock hyraxes) and some giant grasshoppers.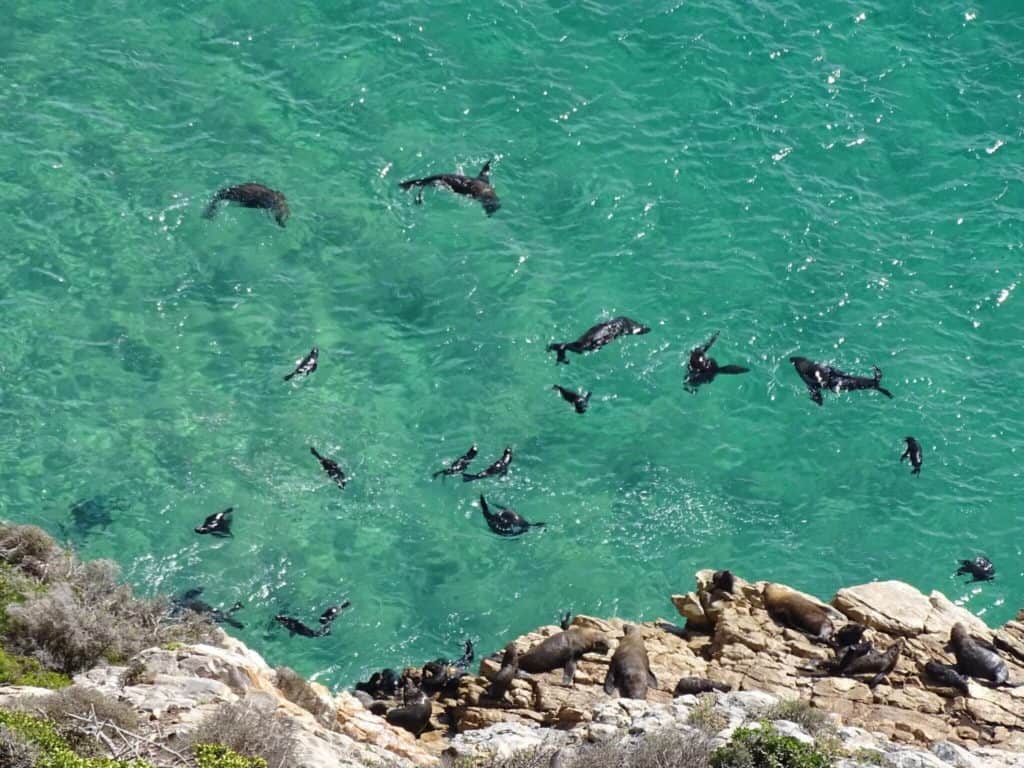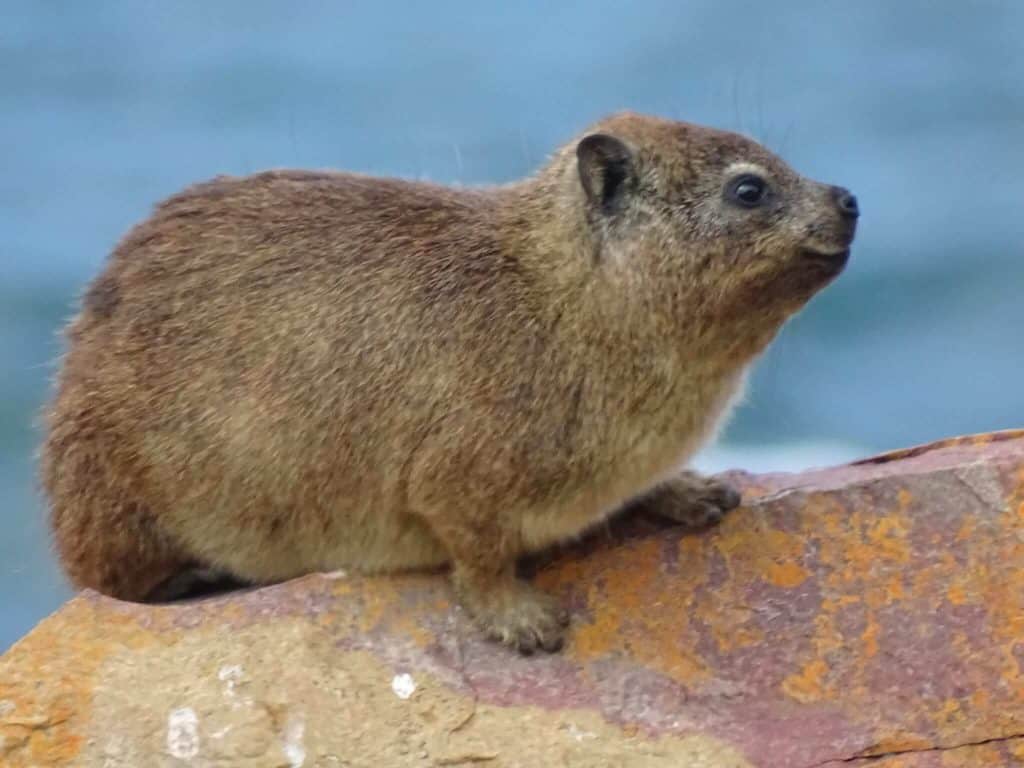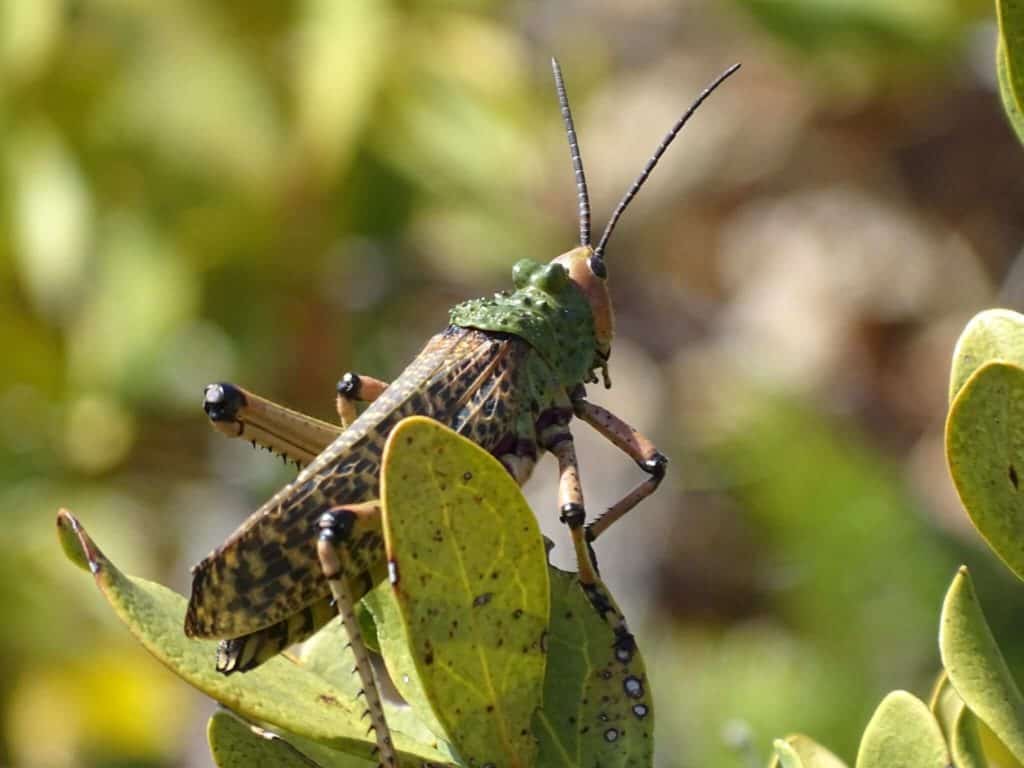 One of the funnest parts of the day was running down the steep sand dunes. I know first-hand that climbing up sand dunes can be torturous (that's a Namibia story), so it was nice to do it in reverse! We found an almost abandoned beach and braved the ocean which was freezing.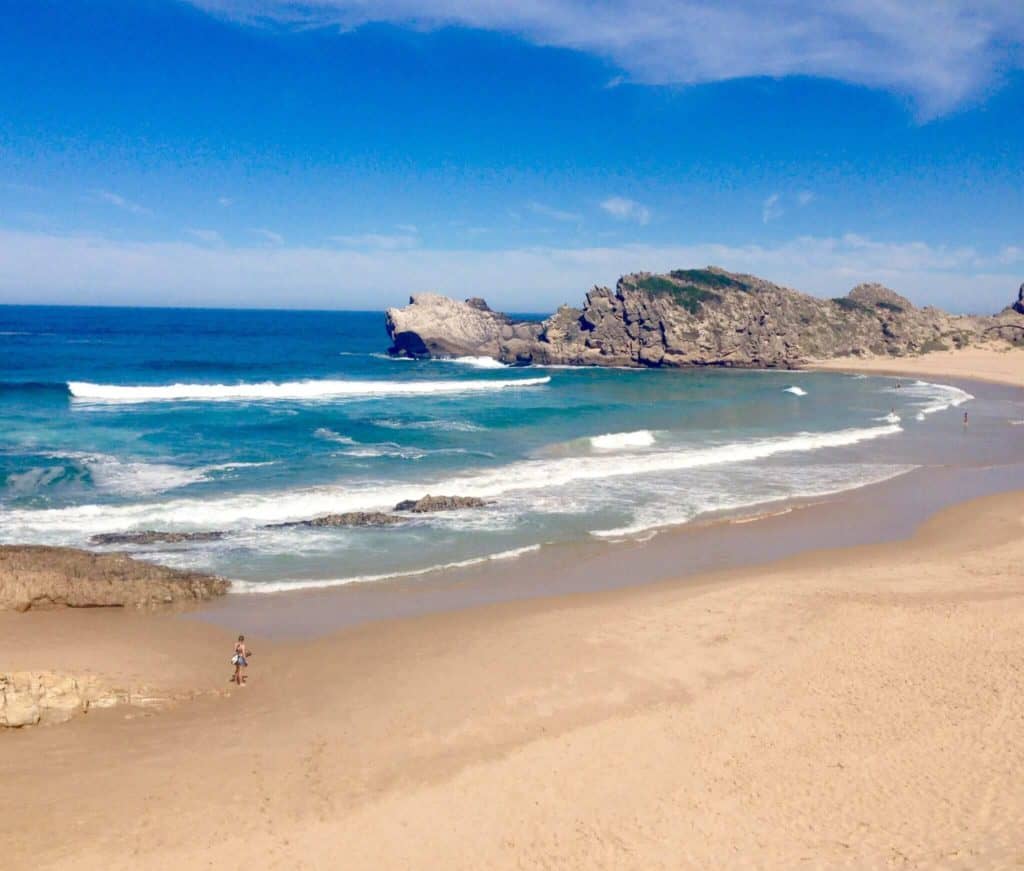 On the way back, the German girl, Lucy, told us that she used to be a professional skydiving professional and had won the equivalent of the skydiving World Cup. Some people are such go-getters. Phil was like, once I won a card playing contest, and I had to agree I'd not won much more!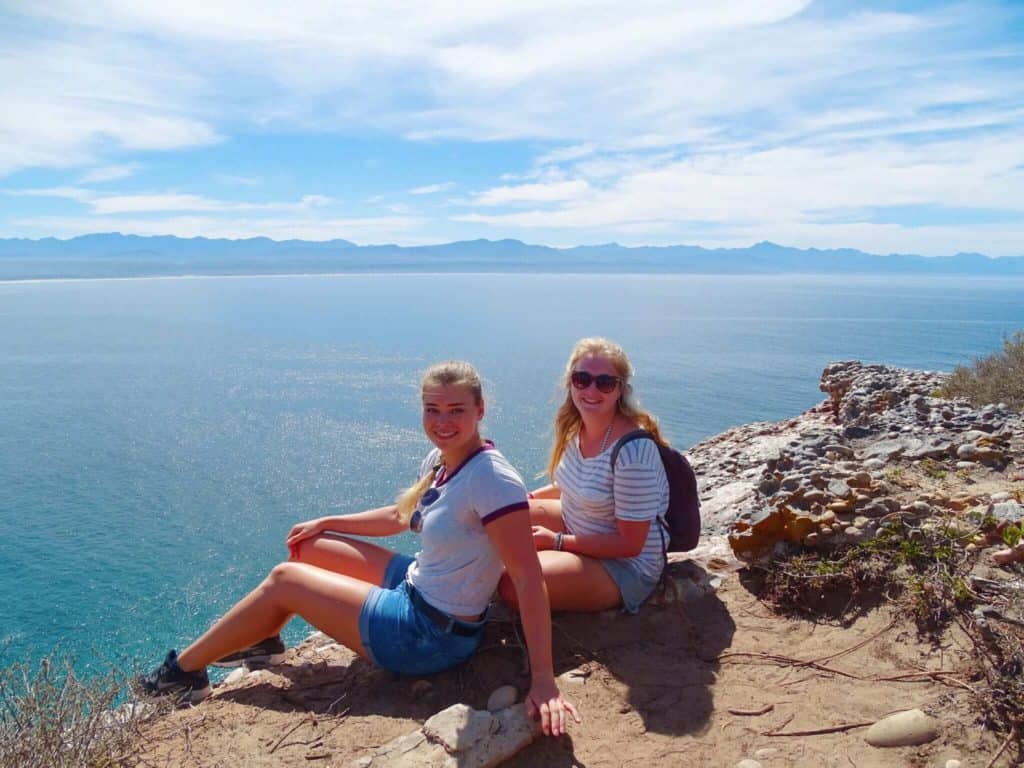 We rewarded ourselves with a drink after all the hiking, and pulled up at what turned out to be a fancy hotel with a bar. If the staff were horrified at our sweaty state and scruffy clothes they were too polite to show it, and a round of the cheapest drinks on the menu were enough to buy us a few hours pretending we belonged there! How amazing is this place?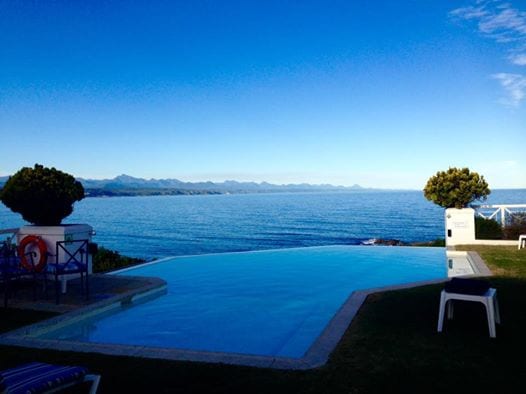 The following day I was headed to my next destination on the Baz Bus – but not before I'd sampled bunny chow.

Bunny chow is an Indian-South African dish that was invented in Durban by the Indian residents – and now it's spread all over the country. It's basically a curry in a loaf of bread. As well as being loaded with chicken, there was a rich sauce and huge chunks of potato. I was stuffed but really glad I tried it, especially as it only cost me £3. I'll be trying it again when I arrive in Durban so I'll have to update you on if the original is better.

I ate at Market on Main – if you're heading to Plettenberg Bay check this place out for tasty food plus local craft and souvenir stalls.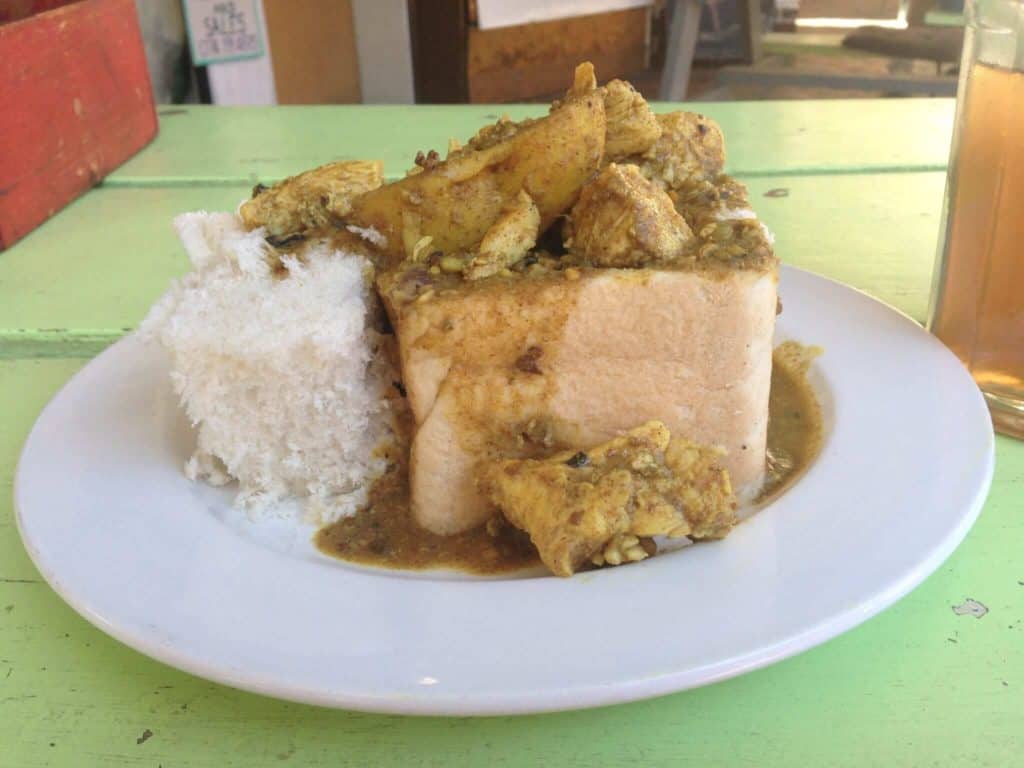 Storms River
After eating, I caught the bus to Storms River. The most memorable part of the stay was my hostel, Djembe Backpackers. It was absolutely hilarious!

Literally everything about the hostel was broken: the phone line, the WiFi and the running water to name just a few things. I met a Canadian girl, Bethany, on the Baz Bus and we were led to the only empty beds which were through the pitch black garden, over a rickety bridge and inside a terrifying and freezing cabin which was currently being hotboxed by three stoned Germans.
Despite all these things, the place was so fun and friendly. Bethany and I cooked dinner and were given welcome shots by the enthusiastic barman (come-handyman-come-everything else the hostel needed), James. The hostel was filled with pets: dogs, cats and Baz, the resident sheep.

My favourite addition to the hostel family, however, was the white horse that the staff often dressed up as a unicorn. I should add that they treated him very nicely so this is in no way a case for the RSPCA. In fact, he was allowed to wander wherever he wanted to the point that once when I was at the bar having a drink, he joined he me and James served him a pint of water. I wish I had got a photo of that event!

Writing this out has got me wondering if any of this actually happened or if I should have considered opening a window in the cabin.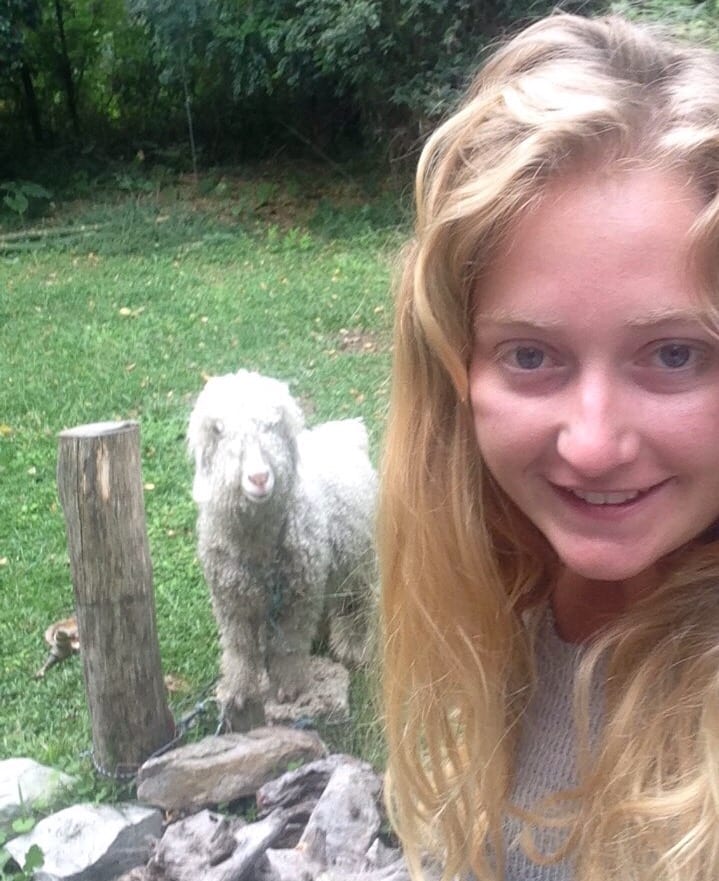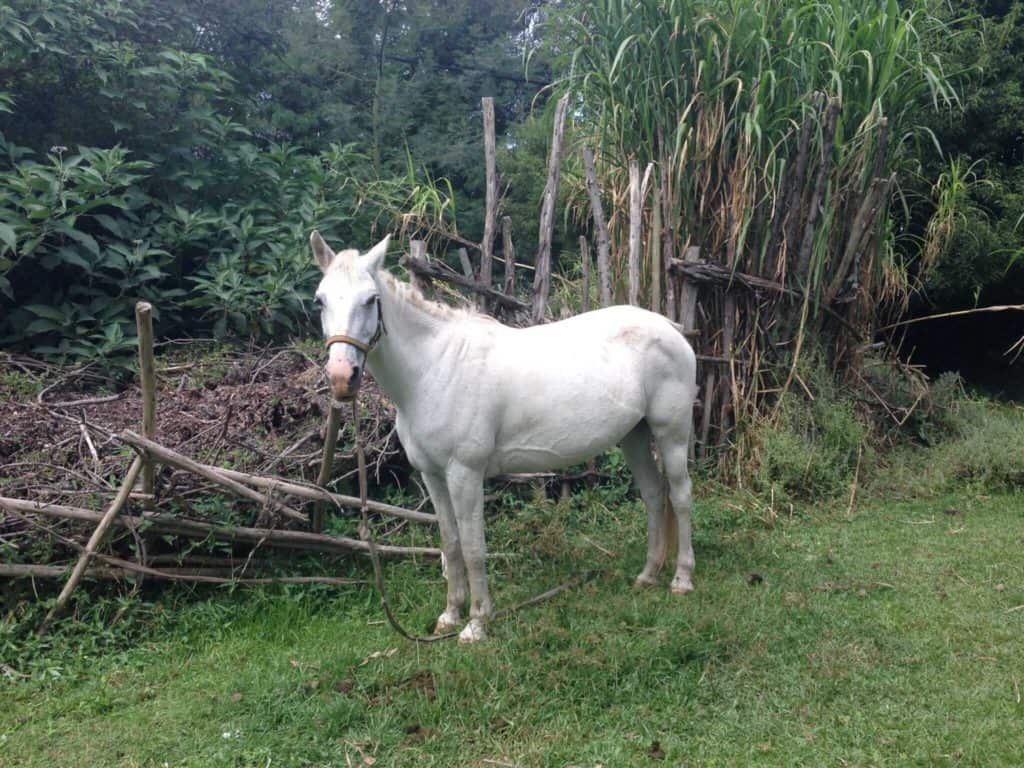 The inside of the hostel was absolutely covered with writing from past guests – I didn't see an inch of wall which wasn't taken up with poems, riddles or jokes.

I stayed just one night due to the annoying Baz Bus days off (it was that or three nights) and spent the next day trekking in Tsitsikamma National Park. Luckily, Bethany and I managed to blag another lift, this time with Robin and Ella, a lovely pair of students from Cape Town. Better yet, they had a locals' discount card and managed to blag us in with them in at a cheaper rate whilst instructing us to keep silent and not advertise our non-South African accents. Anything for a bargain.

Tsitsikamma was yet another incredible place to explore – South Africa is just packed out with amazing nature. There were a few hiking routes to choose from and we settled on one along the coast to a waterfall. I was sure I was moving at a relatively good speed but the rest of the group were insanely speedy – I felt like I was running to keep up!
The waterfall at the end was so pretty and almost abandoned….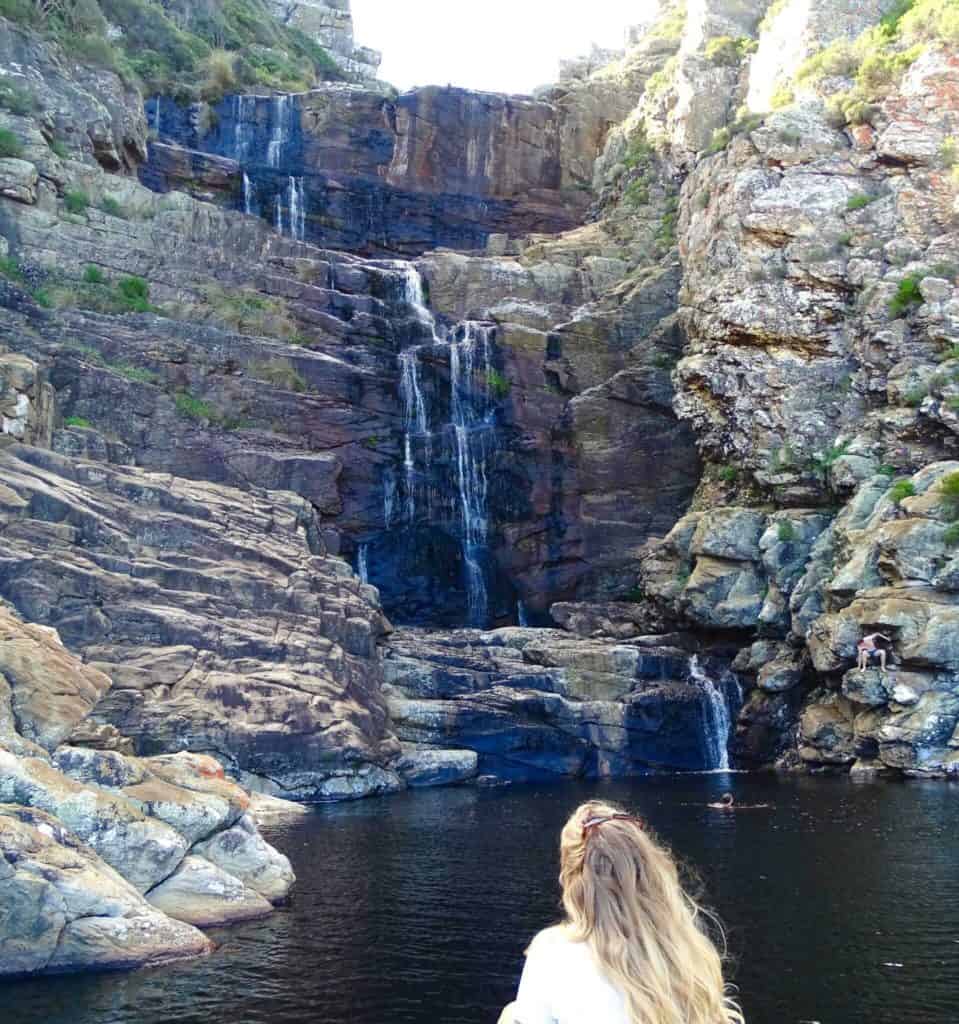 Despite managing to successfully navigate all the cliffs, boulders and areas (you really had to watch your footing), I managed to completely stack it when we were almost back at the car and walking on flat land. I twisted my bad ankle which is only just nearly healed from the last time, and it immediately started to swell to twice its normal size.
Bethany ran back to help me and I literally couldn't even speak to her – I had to put my head between my legs because I thought I was going to pass out in pain. Bless her for carrying my bag and finding me a stick to walk with!

Back at the hostel there was time to ice my GIANT oaf foot before catching my next Baz Bus – this time to Jeffreys Bay, a beach town where I definitely wasn't going to be doing any more trekking. See ya next time…
Thanks for reading!
Read my other South Africa backpacking diaries:
See you next time for more adventures,
Rose