This post may contain affiliate links to things like tours, hotels, Amazon associates and products. These help me earn a small commission at no additional charge to you.
This year I visited eight new countries and two I'd been to before.
The new ones were Thailand, Malaysia, Singapore, Indonesia, Fiji, New Zealand, Japan and the Philippines, and the return ones were Australia and China.
I also made a pivotal decision in 2016: to keep travelling. The reason I'm writing a year in review is that I now hope there will be more to come. When I set off on my year abroad in August 2015, it was just supposed to be that – a year away. I never really planned what I'd do on return but I assumed I'd go back to work and reality. In a way I have – but only temporarily as I plan my 2017 adventures.
So here we go – 2016 by country:
Thailand (January)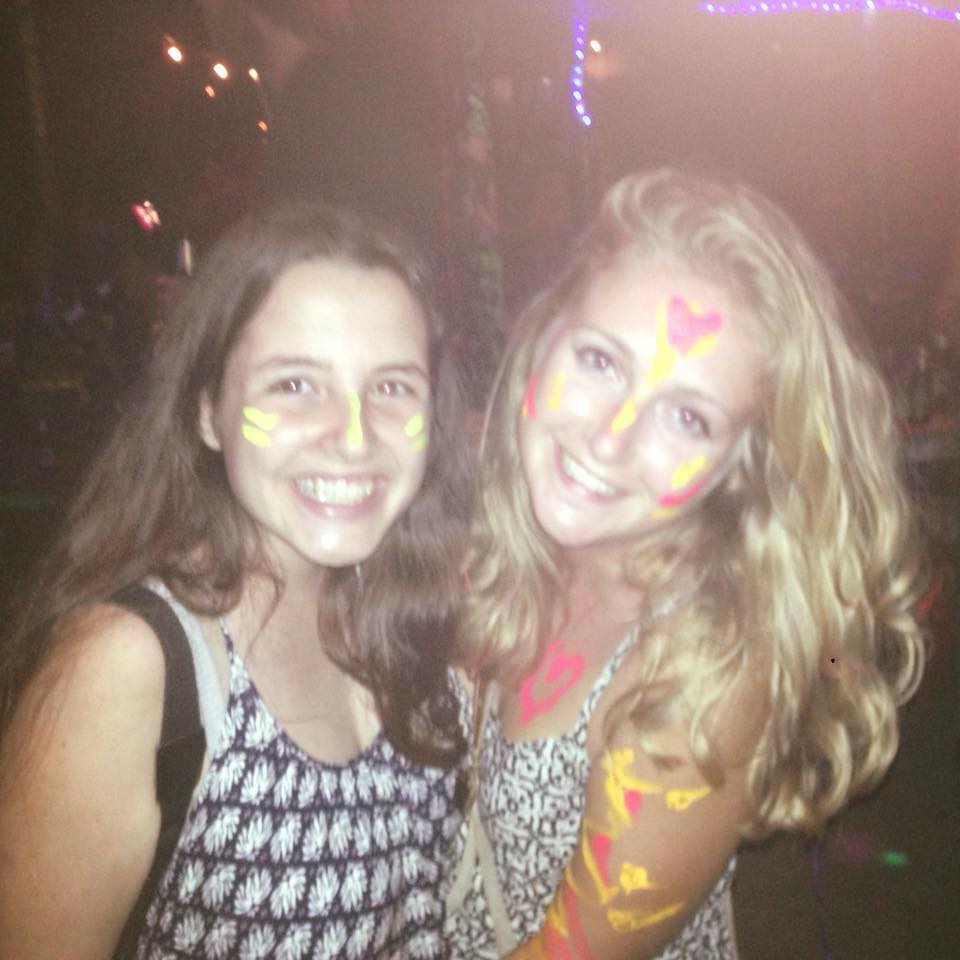 I saw in 2016 covered in fluorescent paint in a beach bar on Koh Lanta island. I was with great friends I'd met the month before on a Busabout tour of Cambodia who'd invited me to spend Christmas and New Year's Eves with them. Koh Lanta was incredible – it's the relaxing antidote to the crazy party islands that surround it (apart from on New Years when partying is on the agenda everywhere).
The following first few days of 2016 were awesome as I headed over to Koh Tao to complete my Open Water Diver Course. This was something I'd wanted to do since 2009. I'm not sure anything over the following 12 months has beaten that.
Mid-month, I met my friend Allanah in Bangkok and we travelled together until April. We hit up six countries together before she flew home!
After countries like India and Myanmar, I wondered if I'd find Thailand underwhelming and over touristy. There is a lot of that (and I'm under no illusion that I'm very much a tourist) but I enjoyed the trip a lot. We made just the essential stops: Bangkok, Chiang Mai, Pai and the islands. If I return (which I'm sure I will), I'll explore more.
Malaysia (February)
We spent the first half of February exploring mainland Malaysia followed by a week visiting orangutan sanctuaries and diving in Borneo.
People talk more about Thailand and Cambodia than Malaysia and I didn't have huge expectations before arriving. But the variety is huge.

Kuala Lumpur has all the city sights and amenities you'd ever need, Melaka and Penang are some of the sweetest, most historical towns I've visited, Taman Negara National Park is an incredible gateway to the untouched rainforest, the Cameron Highlands boast picturesque, misty tea plantations, and Langkawi is an island paradise.
Read next: my Malaysia blog posts
So the bar was set high for Borneo, but I think it's a place I'm going to need to give a second chance. We landed in Sandakan to visit the Sepilok Orang Utan Rehabilitation Centre then caught a local bus to Semporna to go diving. Both these cities were slightly dirty and scary.

In Semporna, we were advised not to walk around at night and on one occasion, returning from dinner a few doors down from the hostel with a group, a local boy aged about 10 grabbed my boob. The diving around Semporna was cool but I wonder how much the Western dive instructors enjoy living there.
I slightly blame myself for not spending enough time in Borneo. We had just under a week including transit days which only allowed us time to visit the orangutan sanctuary and spend a couple of days diving.

Perhaps if we'd had more time to escape the cities and head into the countryside for river cruises and wildlife spotting, we'd have found more to love about Borneo.
Singapore February
Singapore was very cool and one of the most modern, shiny cities I'd been in a long time. It was one of the only places in Asia I could imagine living long-term. We had a fun few days eating at the hawker markets and seeing the city sights.
Bali, Indonesia (March)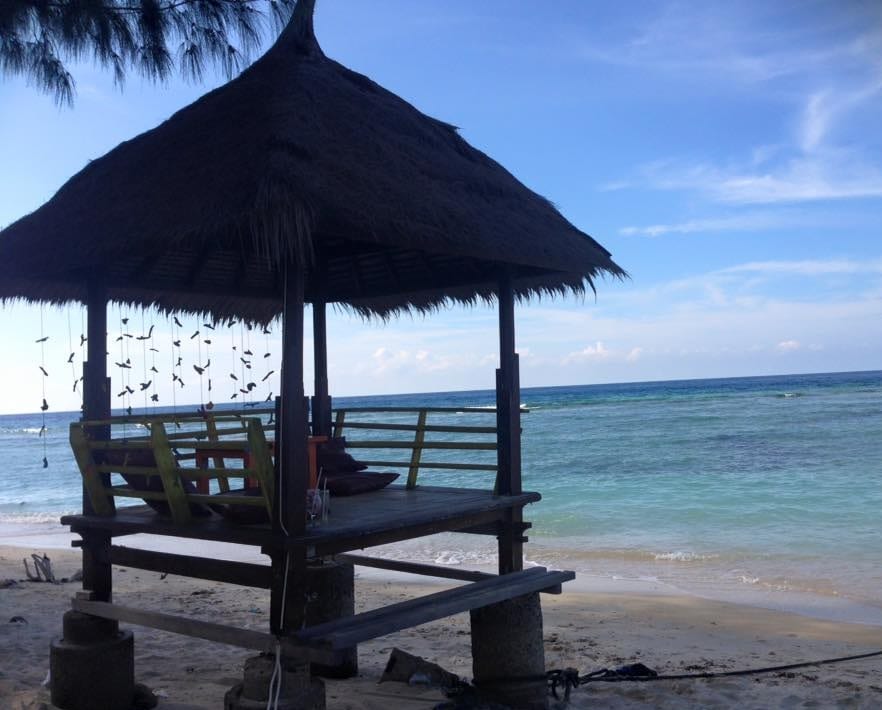 We began March by flying from Singapore to Bali where we met Sarah, a friend of mine from uni and her friend, Brett. As a group of four we had a lot of fun drinking, exploring and snorkelling. We had a messy and fun night in Kuta before heading to Ubud, a gorgeous town known for Hindu temples, colourful market shopping and the infamous Monkey Forest.

We then visited Gili T where we took a boat to the other Gili islands, and ended up on Lombok island where we toured around on scooters and went surfing.
With two weeks in Indonesia, we couldn't see everything. I'd love to return and head over to Java to visit the Borobudur temple site.
Melbourne (March)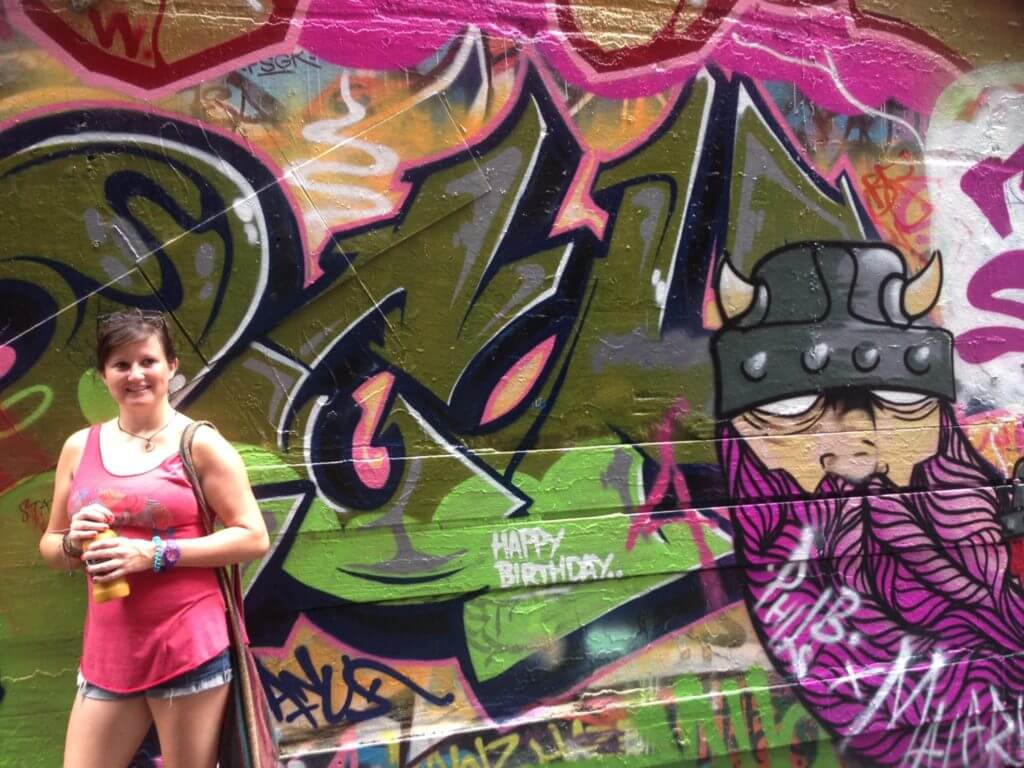 Once Sarah left us, Allanah and I flew to Melbourne – where we had to adapt to Western life and prices! It took us a day just to realise we could drink tap water again. I'd been in Asia for nine months and wore nothing but elephant pants and a sarong around my shoulders when it got cold!
I spent a month travelling Australia's east coast in 2009 but never made it to Melbourne so I was excited to check it out. It's a really cool city and I loved the quirky street art and soaking up the surroundings over hipster eats and great coffee.

The best bit was probably catching up with my lovely Aussie friends who I'd met in Vietnam the previous year. The girls took us under their wing and showed us their hometown and the spectacular beaches down the peninsula.
Fiji (March)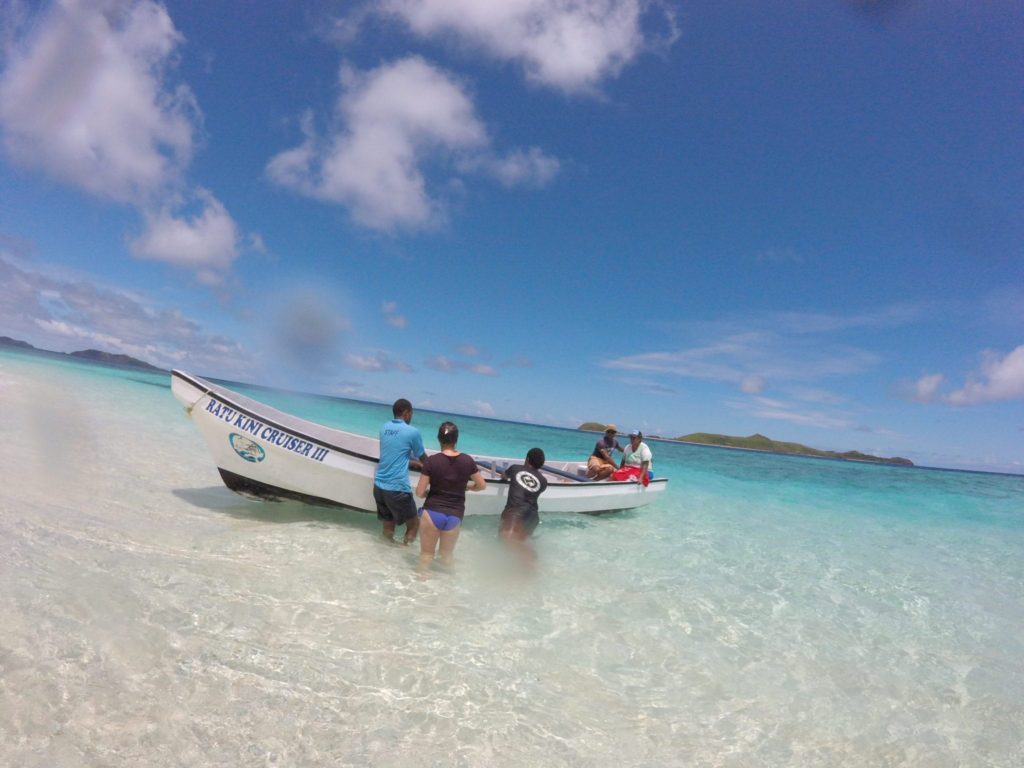 Towards the end of the month we arrived in Fiji. It was absolute paradise! However, we weren't prepared for the cost of Fiji travel between the islands so we set up camp on Mana Island.

Our friendly hostel host, Gus took us fishing, snorkelling and exploring the idyllic island and kept us entertained with crab races, fire shows and local concerts (of which he was the star). With only five days, there was a lot to Fiji we didn't see, like the Yasawa islands which are further from the mainland.
New Zealand (April)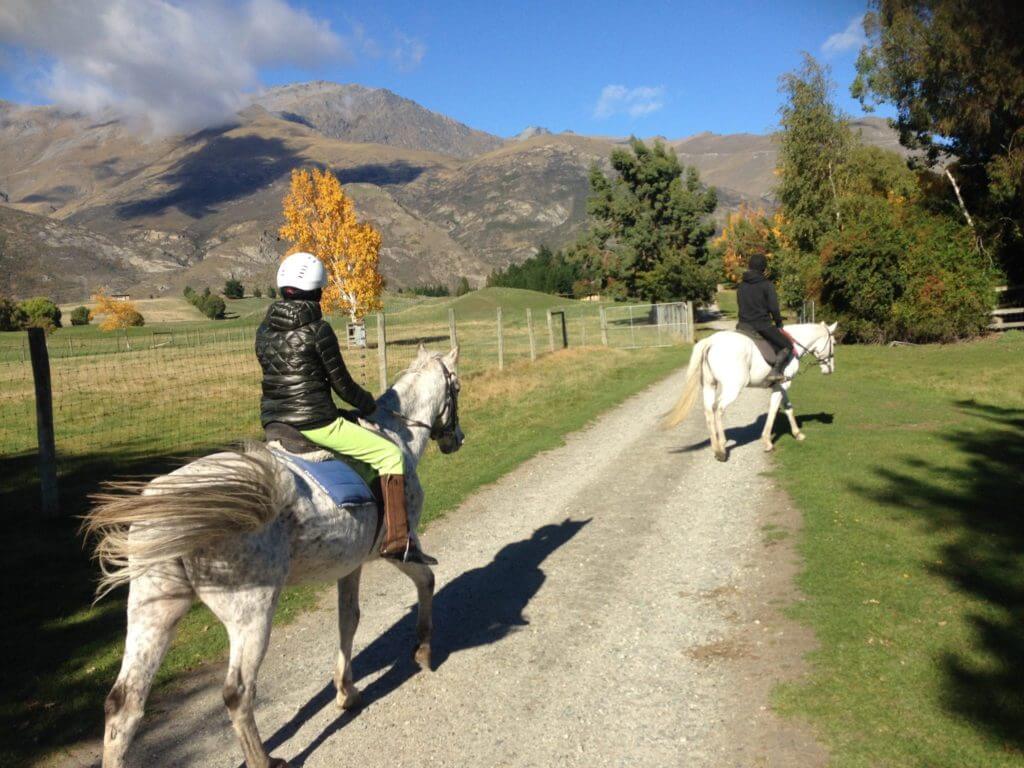 We spent a whole month backpacking New Zealand's North and South Islands. Compared to Asia, it was a totally different place to backpack and the costs were often hard to keep up with. My favourite experiences in New Zealand were visiting luminescent glowworm caves in Waitomo, bathing in bubbling thermal mud in Rotorua and walking on snowy Fox Glacier on the South Island.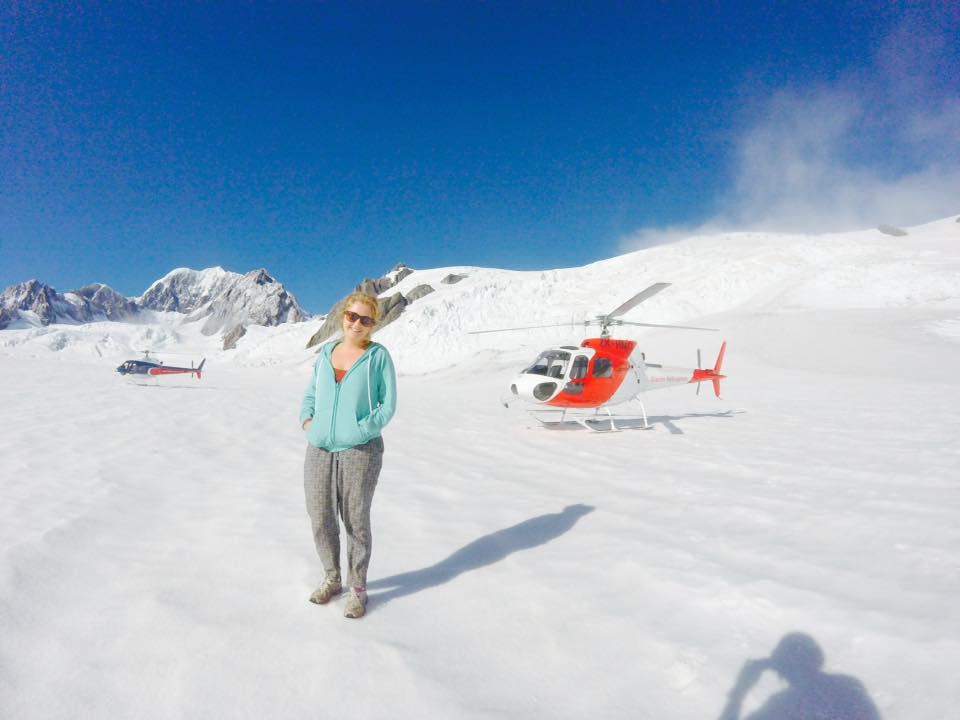 It's an incredibly beautiful country and one where you can really get off-grid and be at one with nature. We couldn't get over how tiny some of the towns and villages were – as a city gal there were a few log cabin nights that I have to say were probably wasted on me.

Queenstown was one of the most picturesque places I've ever been and whilst I could have spent days blogging and overlooking the lake, my feet were itching for my next stop…
Japan (May)
Allanah and I said an emotional farewell after four months together as she headed to Australia's east coast before flying back to the UK. I'd twisted my ankle falling down Mount Cook and couldn't walk so set about the process of hobbling and dragging my backpack to Tokyo to unite with my friends Abby and Sarah who I met travelling a few years ago.

We loved Toyko! I honestly think it might be the only city that's ever topped London for me.
As well as gorging ourselves senseless on sushi and discovering other Japanese foods that aren't sushi like gyoza and ramen, we couldn't get enough of Tokyo's quirky districts such as fashion capital Harajuku, buzzy Shinjuku and home of technology, Akihabara.
While Tokyo was the firm favourite, Kyoto was a sweet city with some fantastic temples, Hiroshima was important for understanding some of the country's history and Osaka was almost as cool and quirky as Tokyo. I'd love to live in Japan but I think not knowing the language might prove challenging for finding work out there. I'll definitely return at some point.
The Philippines (May – June)
After having had an itinerary of booked flights from country to country for so long, I decided to backpack the Philippines at my leisure. I was low on funds and knew it would be one of my last stops so tried to make it last as long as possible.
After a hectic couple of days in Manila (it was quite sketchy and I wasn't a huge fan), I travelled down to Palawan island and volunteered for a hostel in Puerto Princesa city. I helped them set up their blog and social media accounts in exchange for accommodation and fitted in a few fun weekend trips whilst I was there (and befriended some hardened convicts). The best bits of Palawan were out of the city, and it's one of the country's top islands for tourism.
My sister joined me for a bit and we headed to Cebu as our launching point for the surrounding islands. We went to Bohol to see the popular Chocolate Hills and tiny tarsier monkeys and to Siquijor to visit mystical island healers. Bohol was very touristic but Siquijor was incredible.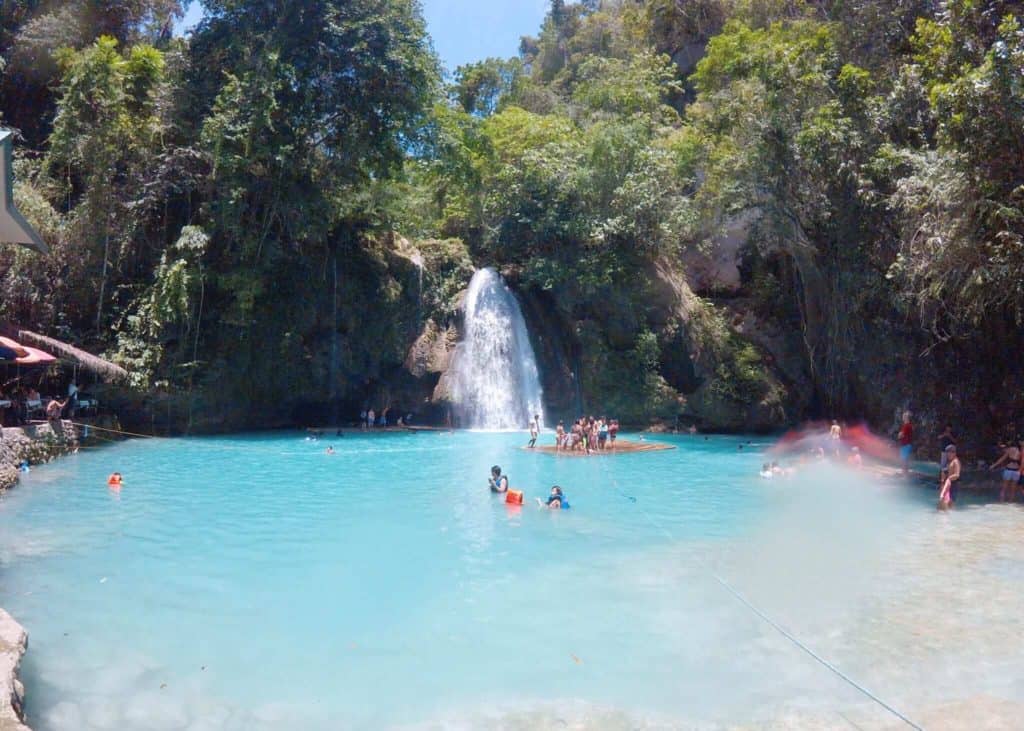 Once Joni returned home, it was back to Cebu where I met a fun group who I travelled with down the island for whale shark snorkelling and waterfalls (Oslob and Moalboal). Afterwards, I headed to my favourite Filipino stop, Malapascua island where I took another dive qualification and went searching for sharks.

For contrast, I then visited touristic island, Boracay where I made some awesome friends and spent six nights partying. I finished off my two months in the Philippines with a couple of nights in local Iloilo city where I took a day trip to Guimaras, otherwise known as the island of mangos.
Despite spending almost eight weeks in the Philippines, there were still places I wanted to go and didn't make it to. Travel is time-consuming because all the islands are so far from one another (this can also add to the cost). However, the culture is so warm and welcoming – I honestly don't think I've ever met people as friendly. Learning about local lives whilst volunteering was also very humbling and made me appreciate my lot.
Hong Kong (July)
My sister and I had a couple of days in Hong Kong and it was very impressive. I'd expected it to be similar to Singapore but it had more of a Chinese feel – it was kind of dirty and smoggy in places but very opulent in others, and had some fun things to do – and lots to eat.

Hong Kong sits in the Special Administrative Region (SAR) of China, so it's essentially its Western sibling: it's easier to get a visa, more people speak English, and Facebook and Google aren't banned. It was interesting to compare it to mainland China which I visited in 2012. I think living in Hong Kong would be easier for a Westerner!
Macau (July)
While I associate Macau with the CONSTANT SOBBING of a broke backpacker on a two-day layover returning home, Macau is fascinating. It's a Portuguese settlement so expect European architecture and egg tarts, but as it also sits within the SAR region of China you'll find lots of Chinese history, culture and temples.

On top of all that, it's the gambling capital of Asia so it's home to bigger casinos than Vegas. I explored The Venetian which houses gambling in abundance but also a replica of Venice, complete with gondolas. Why not?
I was in Macau for just two days but it was plenty of time to see the city.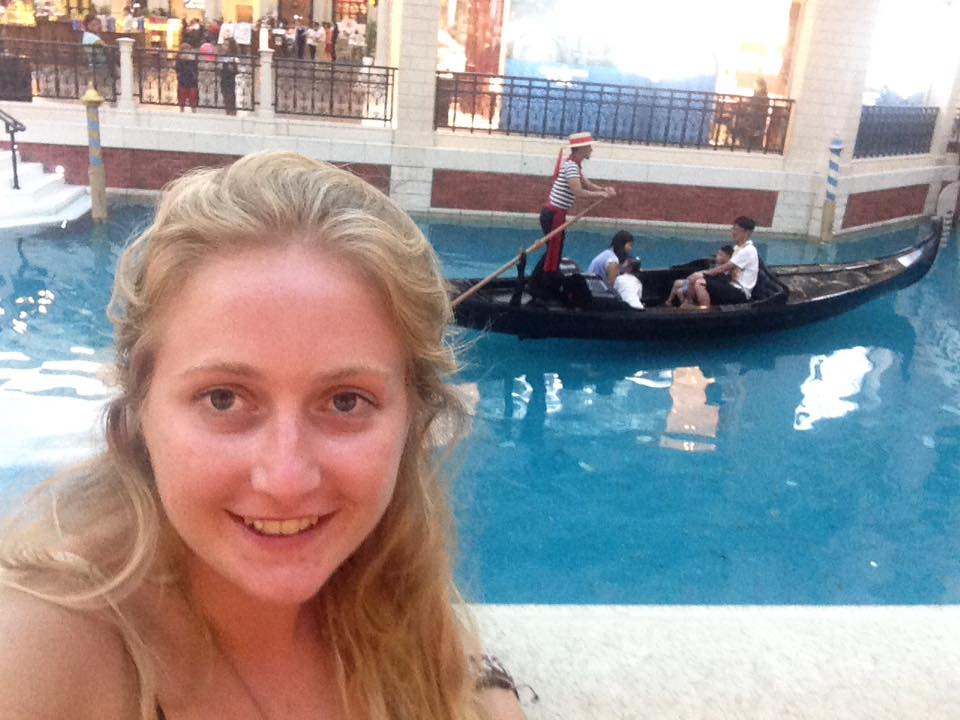 England (July – December)
While one day I hope I'll be able to make my money online whilst on the road, for now I have to suck up office life. I've been working in marketing (my old job) on a temp contract for Oxford Uni and doing freelance writing for my old, old work.

After a year away it's been fantastic to catch up with family and friends and have some downtime. My next adventure is to camp my way from Kenya to South Africa so Lord knows I'll need it! Hopefully I'll be reviewing all that for you in my 2017 round up. Adios xx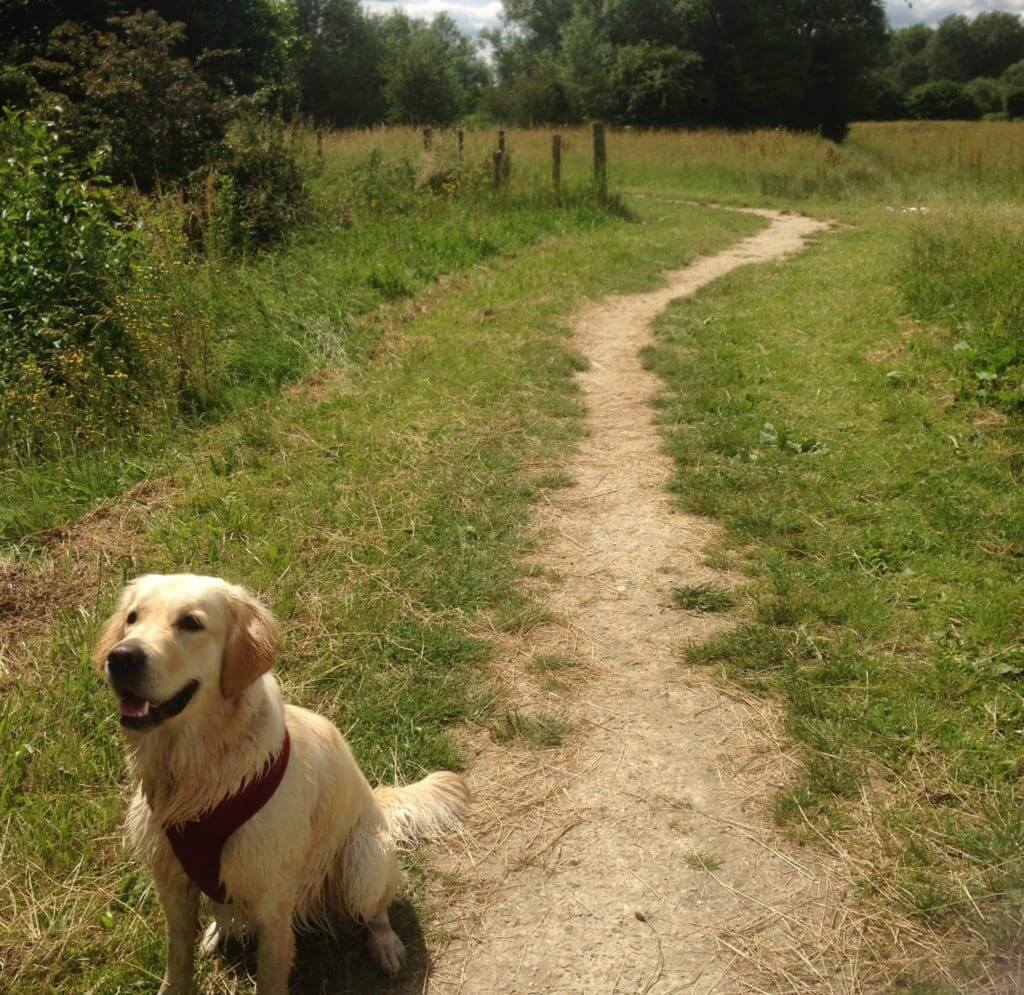 Thanks for reading!
If you liked it, please share it 🙂
See my other years in review:
See you next time for more adventures,
Rose