This post may contain affiliate links to things like tours, hotels, Amazon associates and products. These help me earn a small commission at no additional charge to you.
What a year 2018 was. I'll tell you what I got up to but there's one main thing that really matters. In my 2017 round-up I wrote my goal for this year was:
Finding a way to make digital nomad / blogging life sustainable – from abroad. It's ambitious I'll admit. Let's see how that goes in next year's review!
If you've ever had a goal and fulfilled it, you'll know how rewarding it feels. I'd been talking about going freelance for ages, and physically prepping and saving for a whole year. Now I'm a travelling freelancer with regular monthly work which I can do it from wherever I want! It wasn't easy but I'm happy I made it. Here's a few highlights from the year:
January: Barcelona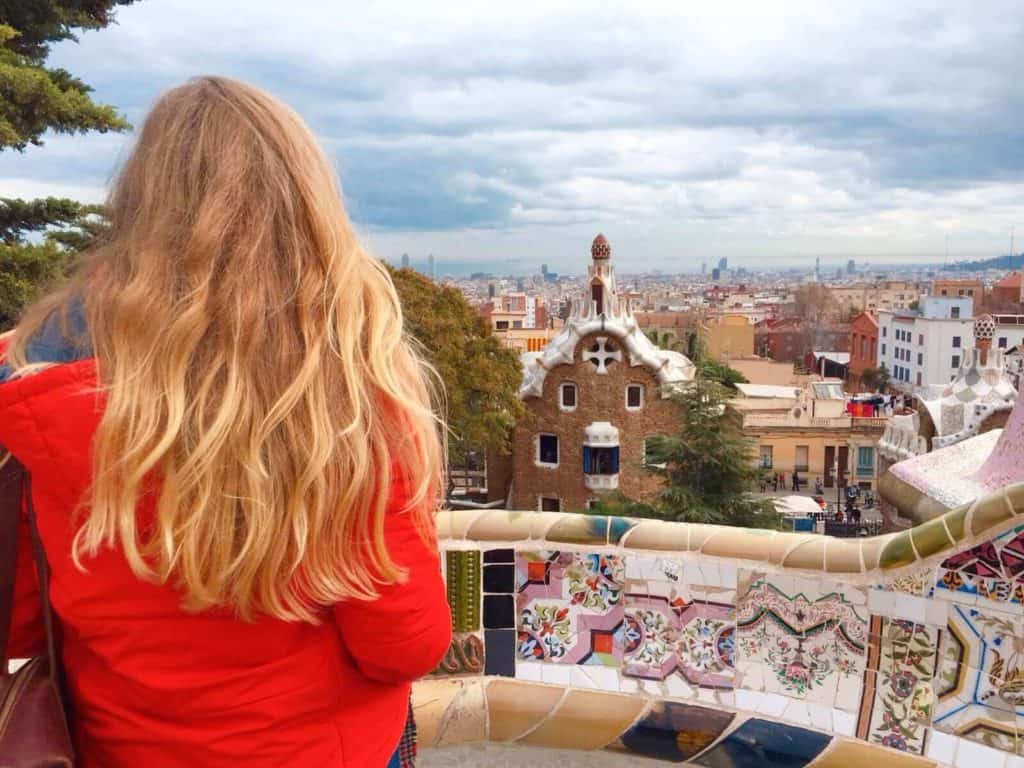 I spent the first morning of 2018 hungover, face-down on an aeroplane tray table, covered in glitter. I was flying back from Dublin, trying to make the most of my annual leave and get back in time for work. By the end of the year I would be working for myself, but in January I was squeezing in short, cheap weekend breaks as I saved up to go freelance.

For my birthday, I found flights for 3 days in Barcelona for £20 and stayed with my best friend who treated me to a birthday brunch. Unfortunately, my new iPhone which I'd bought outright was stolen on the way to the airport on the final morning – fail!
I love Spain. The buildings are beautiful and the tapas is so cheap if you have a local to show you around. I can't believe how different the lifestyle is to England, just an hour away. Clubs often don't get busy 'til 2am – we're often heading home at that time!
February: Hamburg
One of the coldest trips I've ever been on was to Hamburg in northern Germany. My sister lives nearby in a city called Nuremberg and we wanted one last family meet up before I moved to the other side of the world.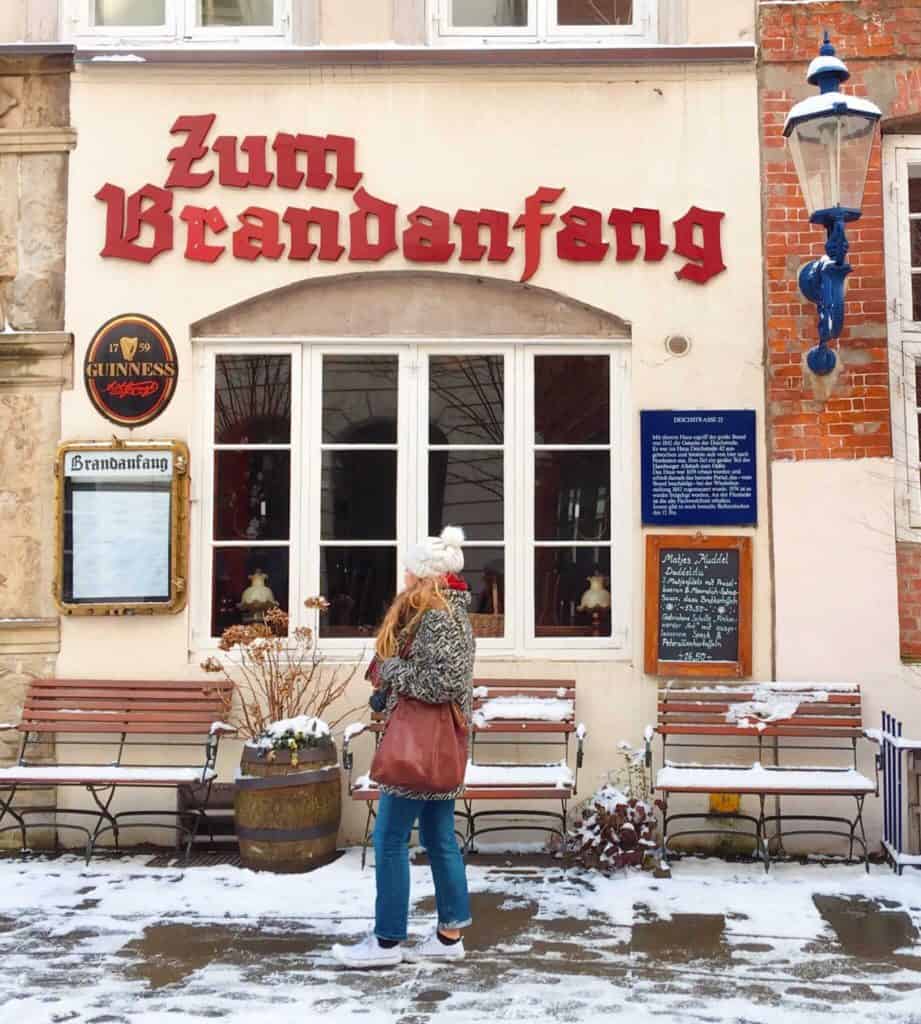 Everyone laughed at me because I spent the whole time in flimsy canvas shoes in the actual snow. I rolled my eyes when my dad tried to lend me his spare thick socks but I was begging for them by the end!

Apart from nearly freezing to death, Hamburg is awesome. Very industrial turned hipster with amazing coffee and hearty German food. Kartofelpuffer is my new favourite word and means potato pancake.
March: getting freelance clients in
People generally advise not leaving a day job until you've replaced your income streams. I didn't have time – I was trying to build my blog and social media channels as well as working full time and trying to travel on weekends. The idea was to save the money that I could afford myself time figuring that out later.
I did keep an eye out though and luckily a few things fell into place. One of my main current clients came randomly in March through a friend who I used to work with. She got in touch as her new workplace were looking for freelancers – the rest is history. It was really handy to have some work lined up as I left my full-time job.
April: finishing work and my first brand collab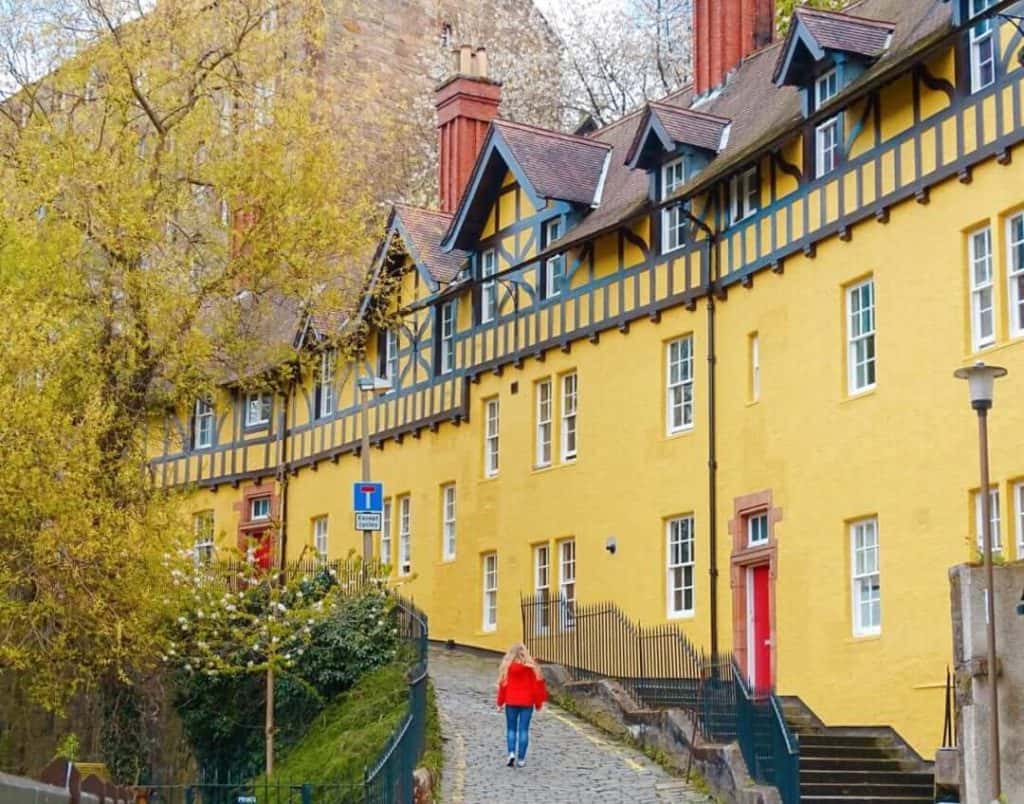 As soon as I finished work (the next morning!) I headed to Scotland.

I'd written a blog a while before on how to travel the UK without going bankrupt and had listed the National Express coach as a way to save money on the train. I'd planned to catch it up to Edinburgh and, even though I didn't have that many monthly readers at that stage, I decided to contact them to see if they wanted to work together. It seemed like such a natural fit because I genuinely had endorsed them already.

I'd never pitched a brand before and had no idea what to do… But it worked! It proves if you have an idea you should just go for it as they might say yes.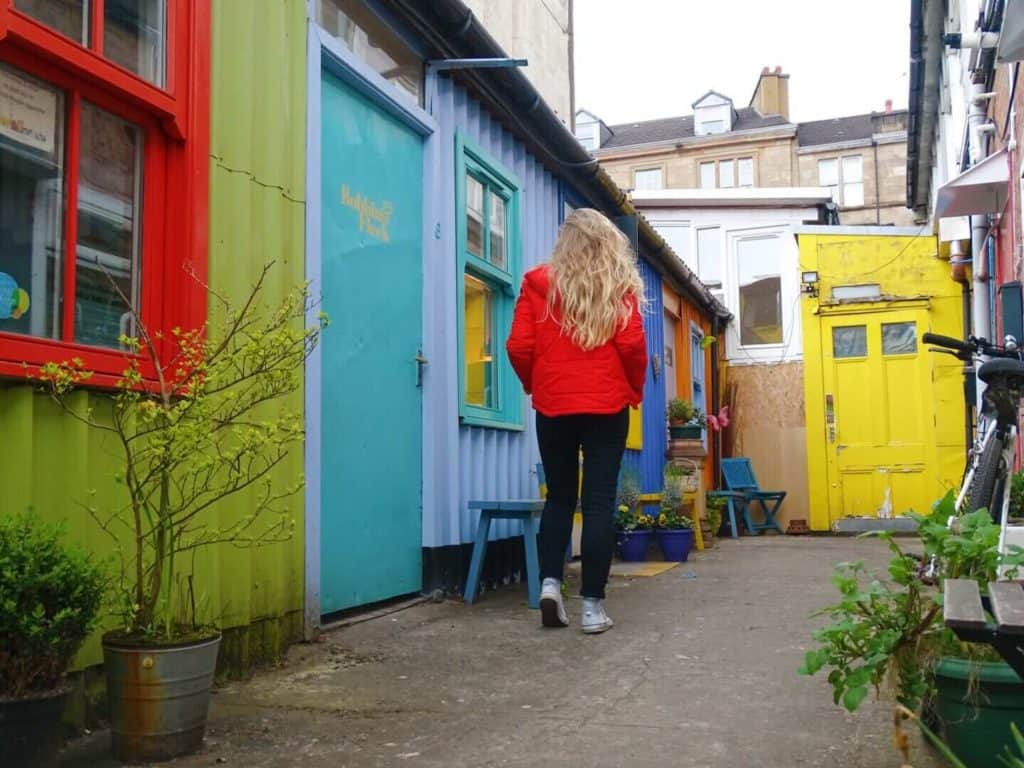 My Scotland trip was a lot of fun – the best bit was Glasgow. Edinburgh was gorgeous, as was Loch Ness but it was no surprise. Glasgow, on the other hand, was full of amazing street art and cheap fantastic food. The whole visit really stayed with me and I'd visit Glasgow again in a heartbeat.
May: starting a new life!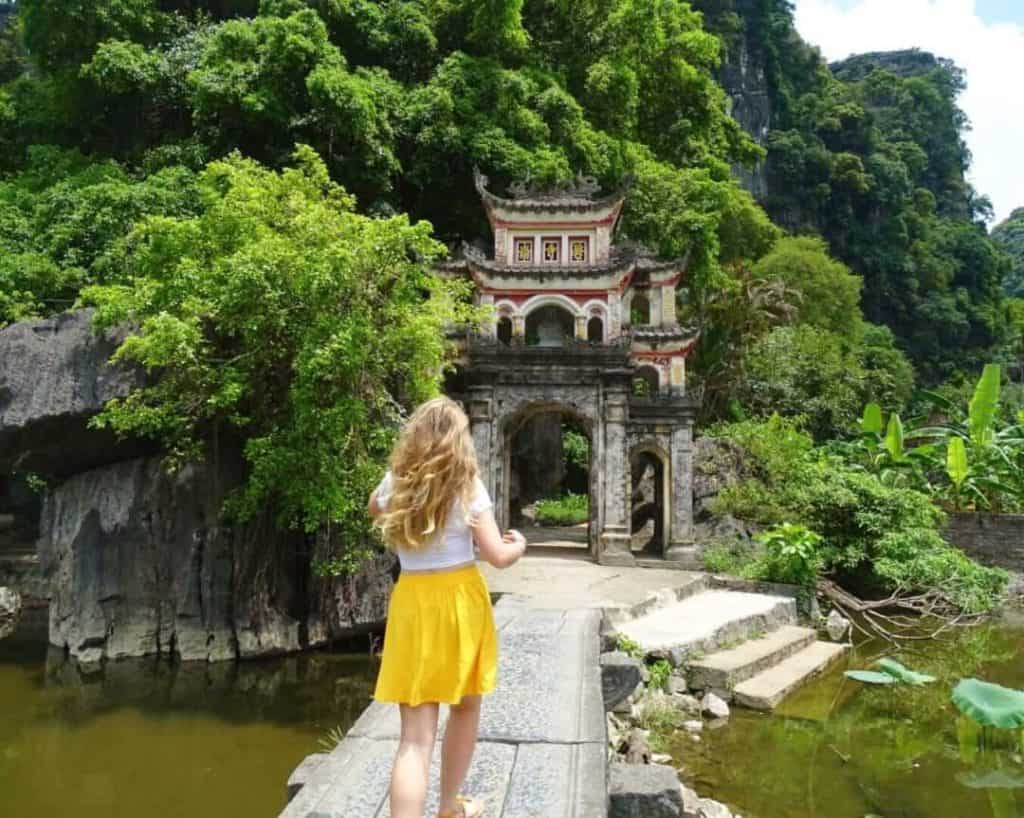 May was probably the most important month of my 2018 because it was the one I took the plunge. I'd been saving, prepping and plotting for a whole year – a long time for me to stay in one place, especially when it was my hometown. I hadn't bought any clothes or makeup all year and I'd barely eaten out or been on a night out. It had been a long time coming but I was finally ready to go for it!
After 2 days in Singapore staying with a friend and a fun 3 weeks travelling in Vietnam, I based myself in Hoi An for 3 months. I got into the swing of freelancing and worked hard on my blog while enjoying my surroundings and having culture-based experiences. Minus a couple of setbacks and one robbery, it was exactly what I wanted.
June: house and cat sitting in Vietnam
I discovered a fantastic new way of travelling in June: house and cat sitting. An Insta-friend (now a real-life friend) recommended me to someone who needed a house sitter for a couple of months. Because of that, I spent the first 8 weeks of digital nomad life in a private three-storey house with two adorable cats!

The homeowner even set me up a Netflix account and lent me her bike so I didn't need to pay for taxis. If you've never considered this concept, I'd definitely recommend looking into it. Many people use a website called Trusted Housesitters.
July: meeting empowering women
I've found (towards the latter half of this year) that meeting people as a travelling freelancer can be challenging. The backpackers I used to hang out with in hostels move on quicker than I do now and often do things differently. It's sometimes easier to stay in private rooms, but then it's harder to meet people altogether.
This wasn't a problem I had in June, however, as my first summer as a freelancer was incredible! First of all, Lola of Miss Filatelista was in town. We'd connected on Instagram and subsequently met a group of like-minded ladies, all working on passion projects in Hoi An.

There were 6 of us who hung out almost every day for the summer, going to beach parties and chatting over brunch. Having that real-life community when I started out was so supportive and totally invaluable! I wish I'd found that everywhere but it's not always so easy, as I'm sure you can imagine.
August: a return to Bali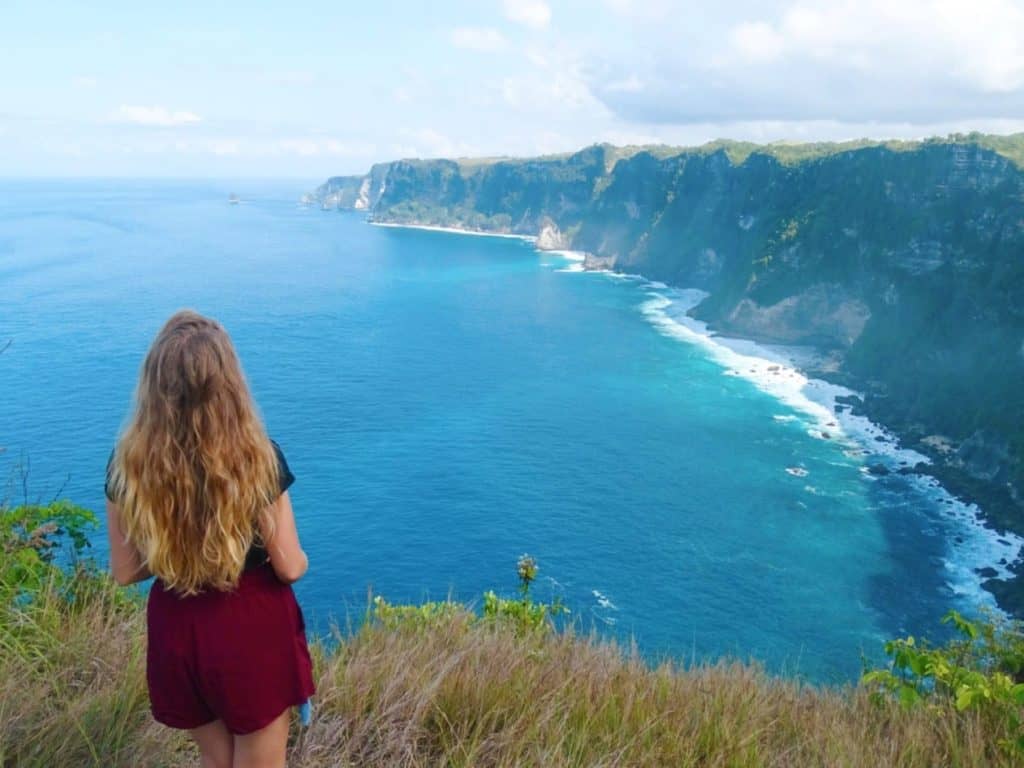 After 3 months in Vietnam, my visa was up and I had to leave. I decided to head to Bali as other remote workers absolutely rave about the long-term lifestyle there. Sure, it's gorgeous and affordable compared to back home but I have to say I'm not 100% sold on the Bali life.
It seems like a weird bubble to me – a world of avocado brunch, charcoal lattes and yoga in the middle of a developing nation. To live the nomad Bali life is worlds apart from the lives the locals live, and I constantly felt the divide in the hassle from scooter drivers and tour agents. I'm aware your experiences are often different as a tourist but in Bali, the divide felt heightened. I struggled to work out where the locals ate and how to really experience the culture.
That's not to say I didn't enjoy it – I'm glad I went back to Bali. The temples there are like no other and I love fresh, healthy Balinese food! Once you manage to get out of town, the landscape is amazing. I still preferred the time I spent in Vietnam and Malaysia this year but that's okay – I learnt that it's okay not to love everywhere, even if you're a travel blogger and want to find the best in a place.
September: getting deeper into Bali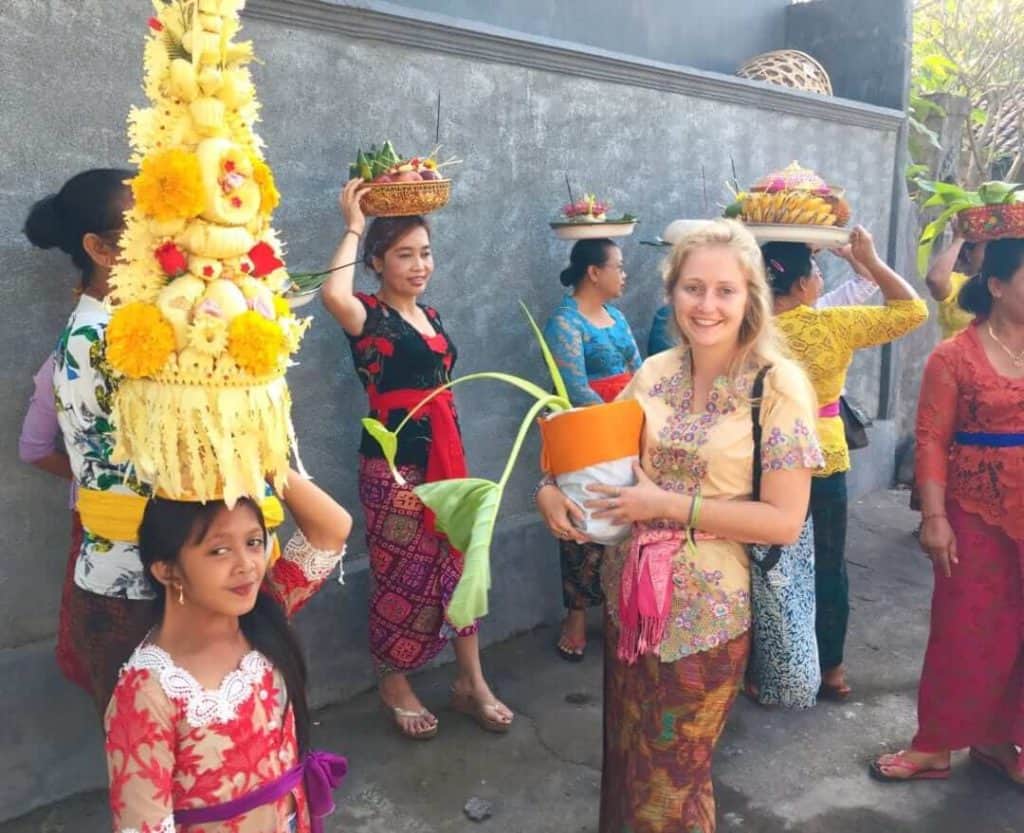 My best experience in Bali was working with Duara Travels, an ethical homestay company, helping to set up a new project.
It was one of my favourite experiences of the year. I was only there a few days but I felt like I'd known my host family forever. We explored the abandoned fields of the Karangasem regency where Mount Agung loomed as the most impressive backdrop, and I got to participate in a colourful local ceremony.

I ate dinner every night with the family and chatted to them about their lives and motivations. I left Bali with a deeper understanding of the island – something no amount of yoga and smoothie bowls could offer me!
October: a new favourite city – Ipoh, Malaysia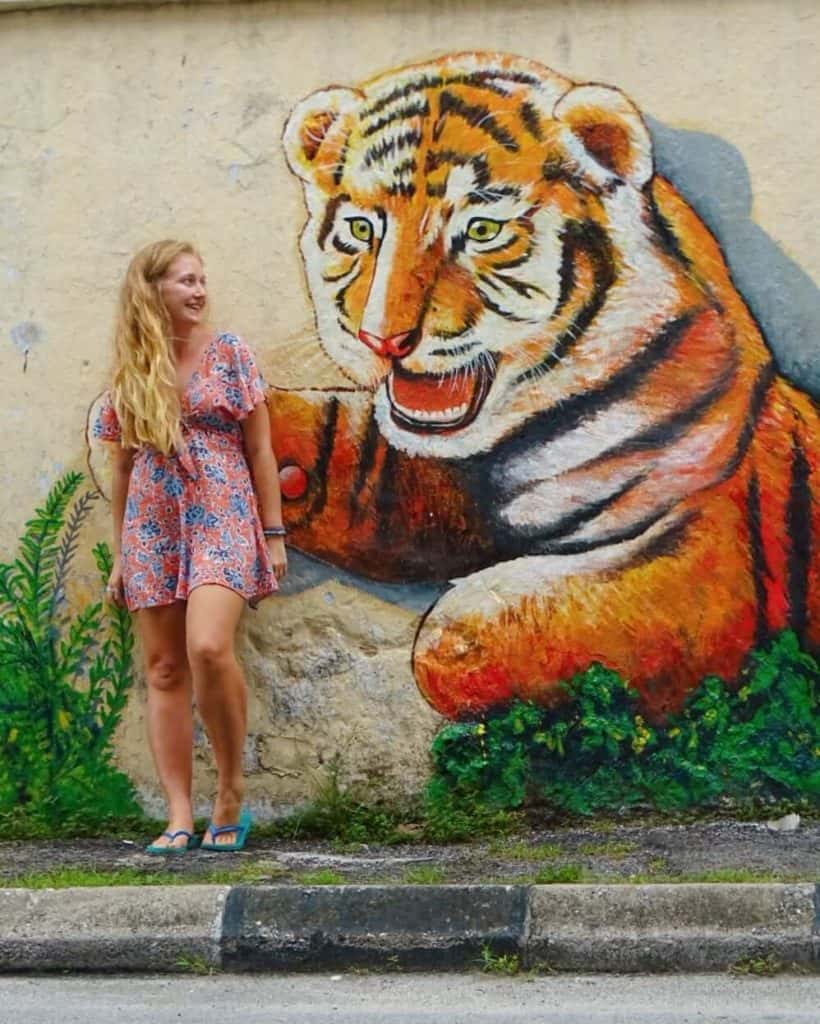 Soon enough my Indonesian visa was up and I had to move along again. I'm lucky to have a British passport that allows me to visit many places but it's always sad when you have to leave somewhere you'd ideally like to stay.
In October I headed to spend my next 2 months in Malaysia. I based for a couple of weeks in George Town on the island of Penang, somewhere I'd been before and knew I liked.

En route, I stopped in Ipoh which was brand new to me. It's the coolest little city with some amazing street art, quirky shopping lanes and lots of rustic charm. I ate endless Peranakan Chinese foods like egg tarts, chicken noodles and dim sum.
November: a return to Aus
Towards the end of the year I took a trip to Australia to stay with friends. This included two weeks in Sydney and lots hikes, brunches and a trip to the Blue Mountains.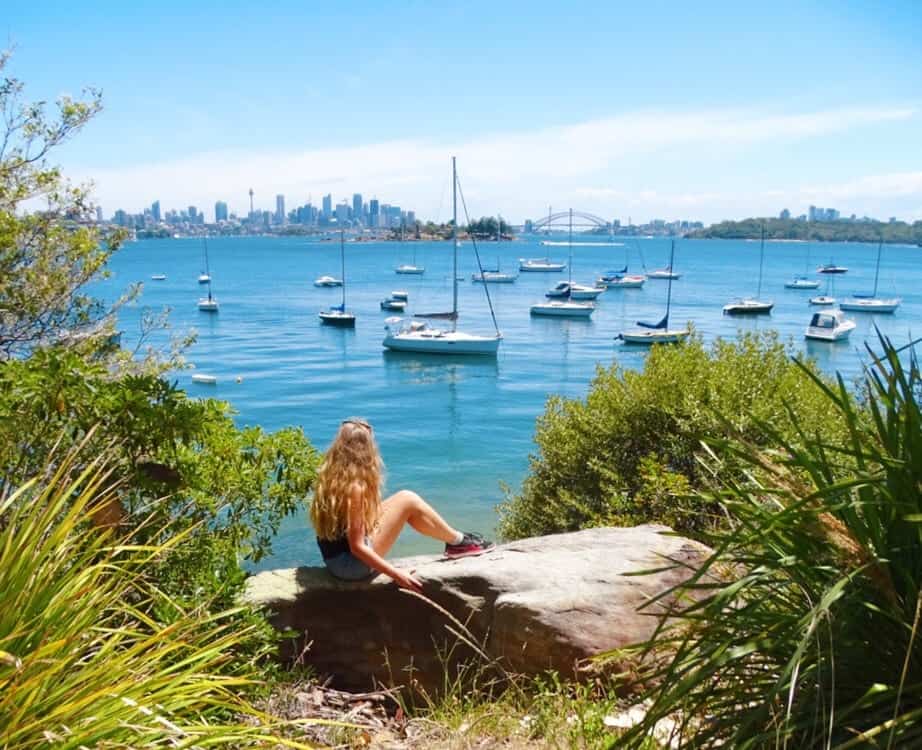 I find that Aussie culture is one of the most similar to the UK in terms of humour and attitudes. Yet the surroundings couldn't be more different. Personally, I'd love to have gorgeous beaches and hikes on my doorstep. I can see why so many Brits emigrate – it's like a sunny, chilled out UK. Of course, the prices are on a parr so I struggled to keep up since I wouldn't exactly describe my wage right now as a Western one.
December: my first press trip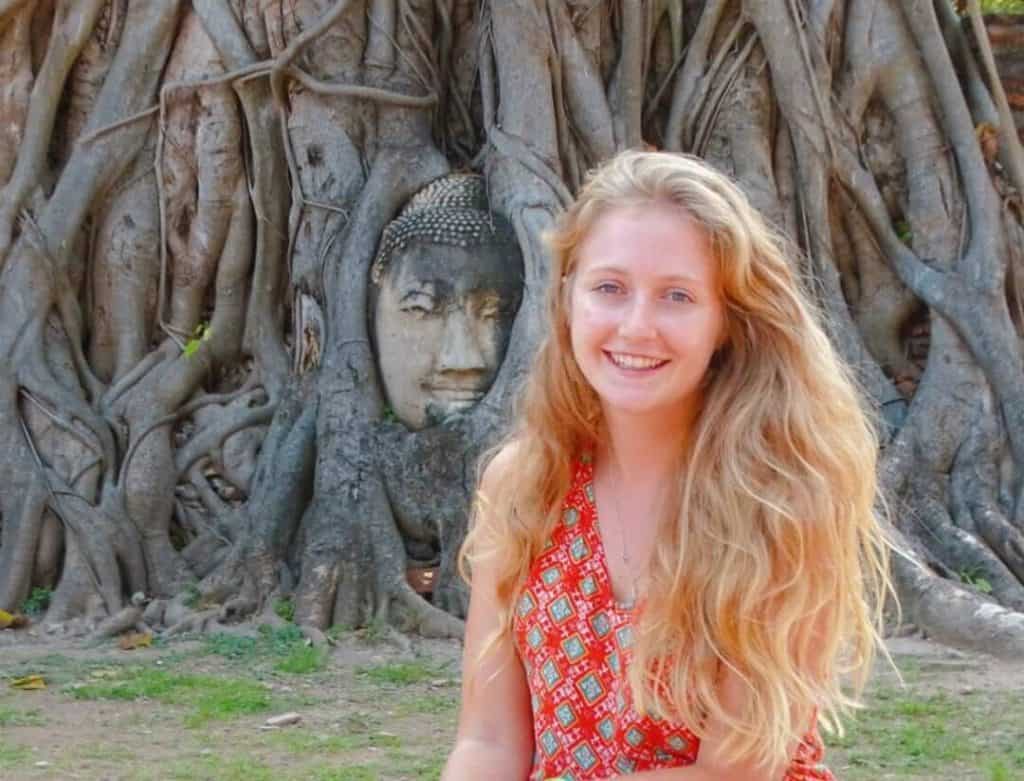 The year finished on a high because I was invited to visit Bangkok as a guest of TakeMeTour. I had the sweetest tour guide, Mai, who took me exploring Ayutthaya ancient temple site and cooked me the most amazing feast on her countryside farm. The campaign was all about enjoying food in local homes – perfect for me!
I finished the year cosy at home with my friends and family, plotting next year's adventures. I also fitted in a recent trip to London, my old home, where I revisited my favourite spots and explored some new ones. How cool is this building in West London?
SO that's my 2018 in review. It's definitely different to my last few years' roundups. Travel wasn't necessarily as carefree because I was learning to balance work as I went. Plus as a blogger, every travel activity turns into a content mission.

Working and travelling is certainly more tiring than just travelling but I'm finally starting to feel like I'm where I want to be. I'm not set to run out of money like previous trips and that's a good feeling!
I wonder what I'll be doing and where I'll be in the world this time next year… I hope you stick with me to find out!
Thanks for reading!
See my other years in review:
See you next time for more adventures,
Rose