This post may contain affiliate links to things like tours, hotels, Amazon associates and products. These help me earn a small commission at no additional charge to you.
If you're heading to Dubrovnik anytime soon, there's one activity you absolutely can't miss!
Okay, there's actually a few activities you can't miss. But if you have a spare half-day (or full-day), definitely head to Lokrum Island. I'm going to persuade you why to visit and provide some handy tips during this Lokrum Island travel guide.
Read next: 20 best things to do in Dubrovnik
Best ways to visit Lokrum Island:
Lokrum Island travel guide
Lokrum is the most beautiful island, just a 15-minute ferry from Dubrovnik, Croatia. The journey over there is one of the most stunning across crystal clear waters. I actually wish it had taken even longer.

It's not hard to organise a trip – just arrive at Dubrovnik harbour and jump on the next boat. It'll cost just 40 Kuna (€5) return. Here are my top reasons to go…

Note: Lokrum Island is open to visitors from April to November.

Lokrum Island ferry times – boats depart on the hour from 10am to 5pm, 7 days a week. Easy peasy! You can grab a coffee in the harbour if you have a wait until the next boat.
Like Croatian islands? Check out my guides to Dugi Otok and Pag
1. The views when you arrive are out of this world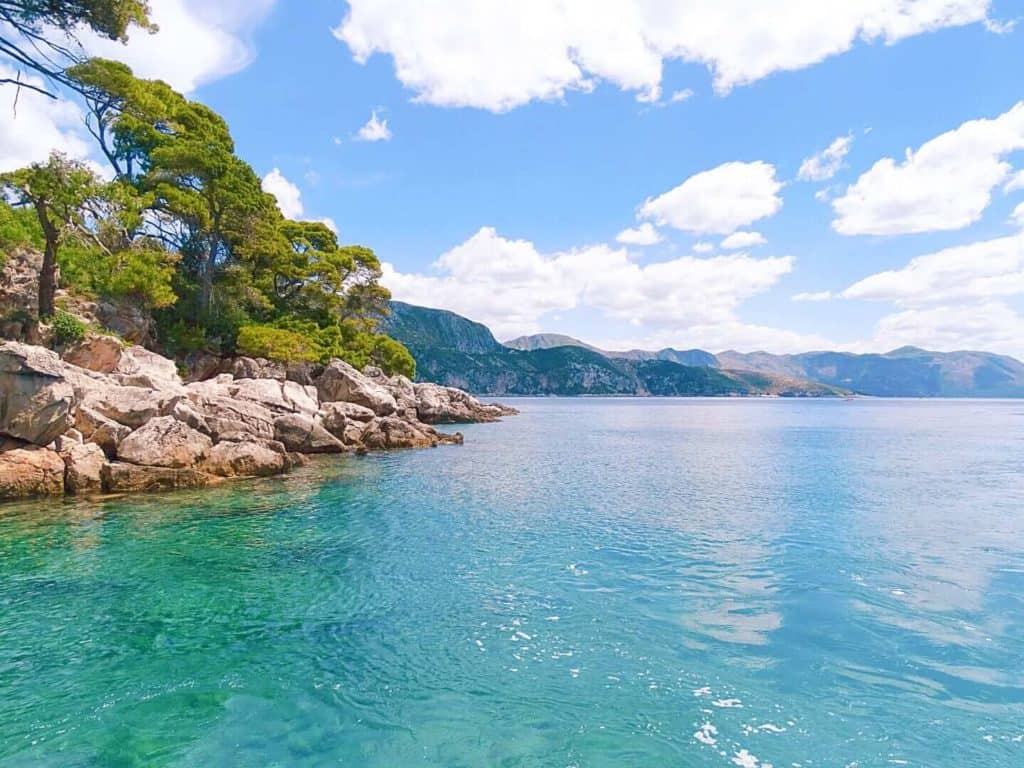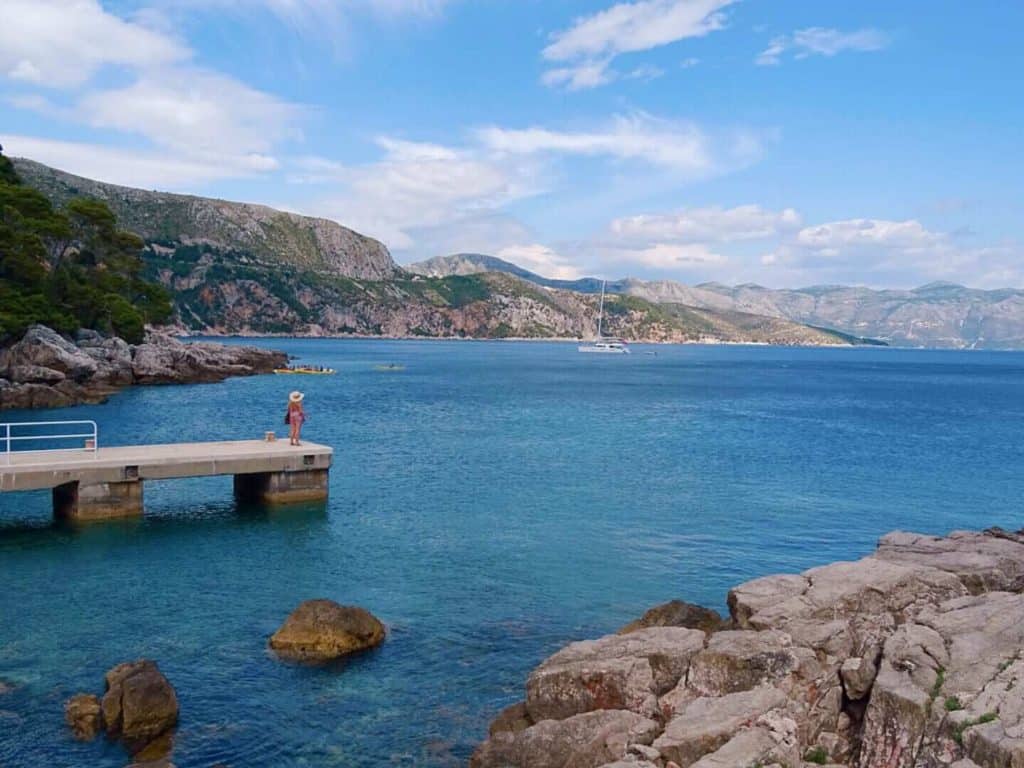 Oh yeah, feast your eyes on this scene! If you think that's beautiful, wait 'til you get exploring the island as it only gets more green and luscious.
2. There's a Dead Sea which you can float in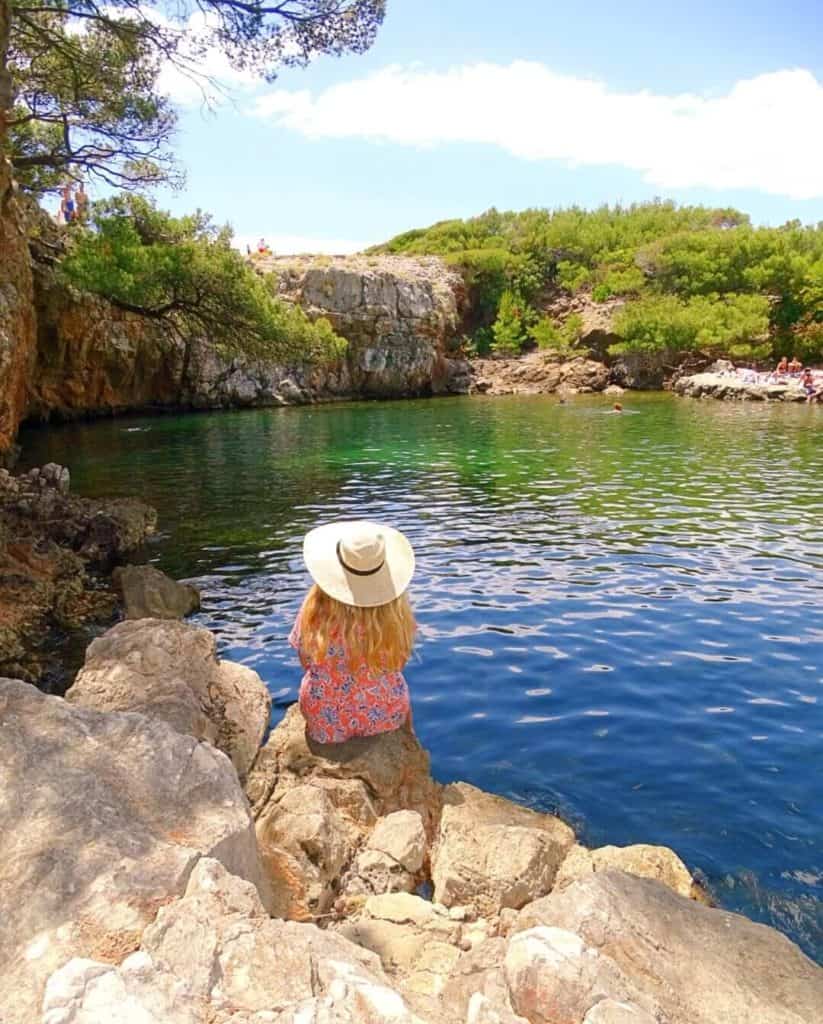 This lagoon is the most awesome shade of blue-green. It's super salty (hence the name) so it's the perfect place to just float around.Tip: Go early or late as it can get busy. We headed straight there from the ferry and explored the rest of the island later.
3. You won't be short of viewpoints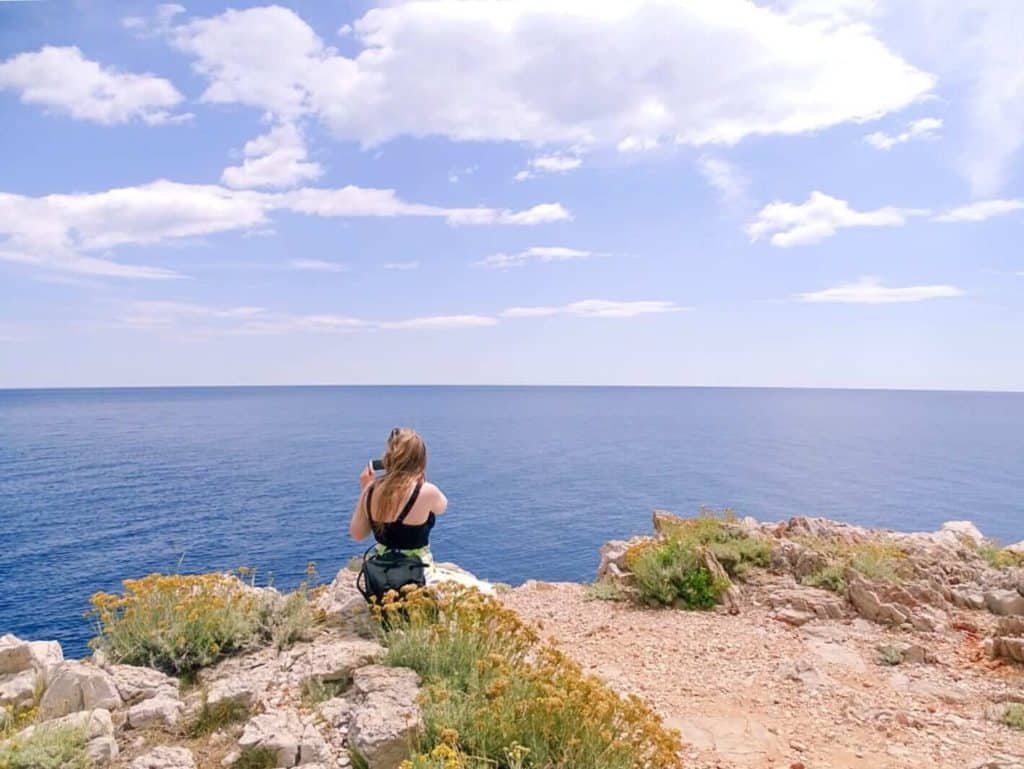 They're dotted all over the island and there's a good shot from almost every corner.
4. Peacocks strut around freely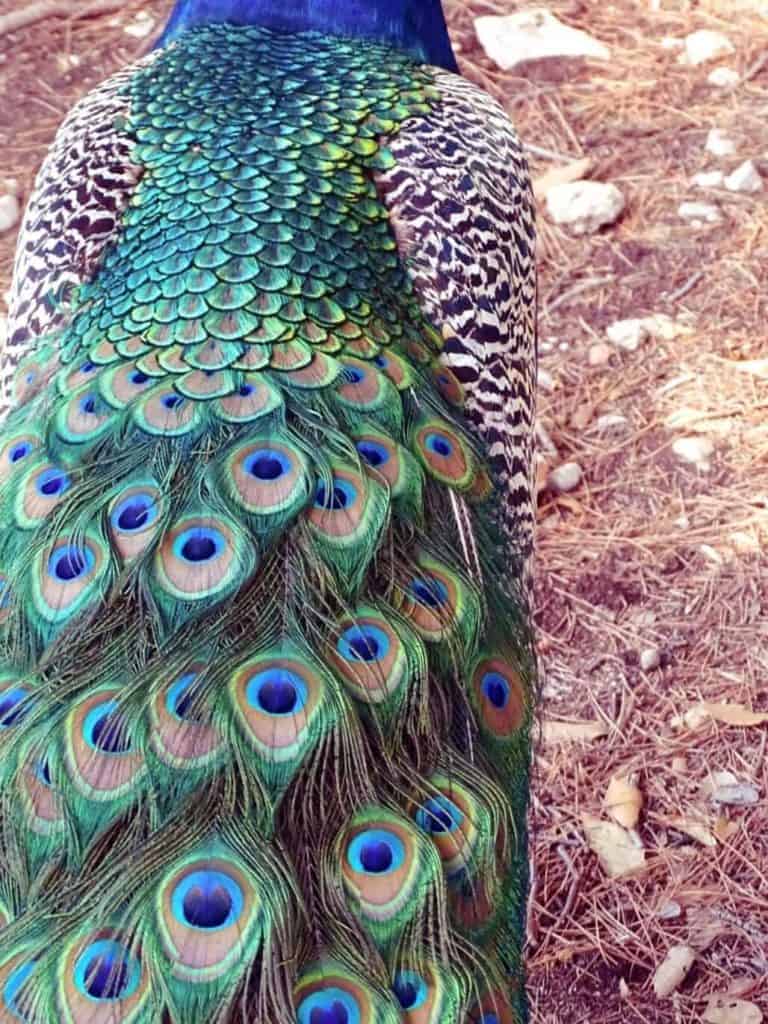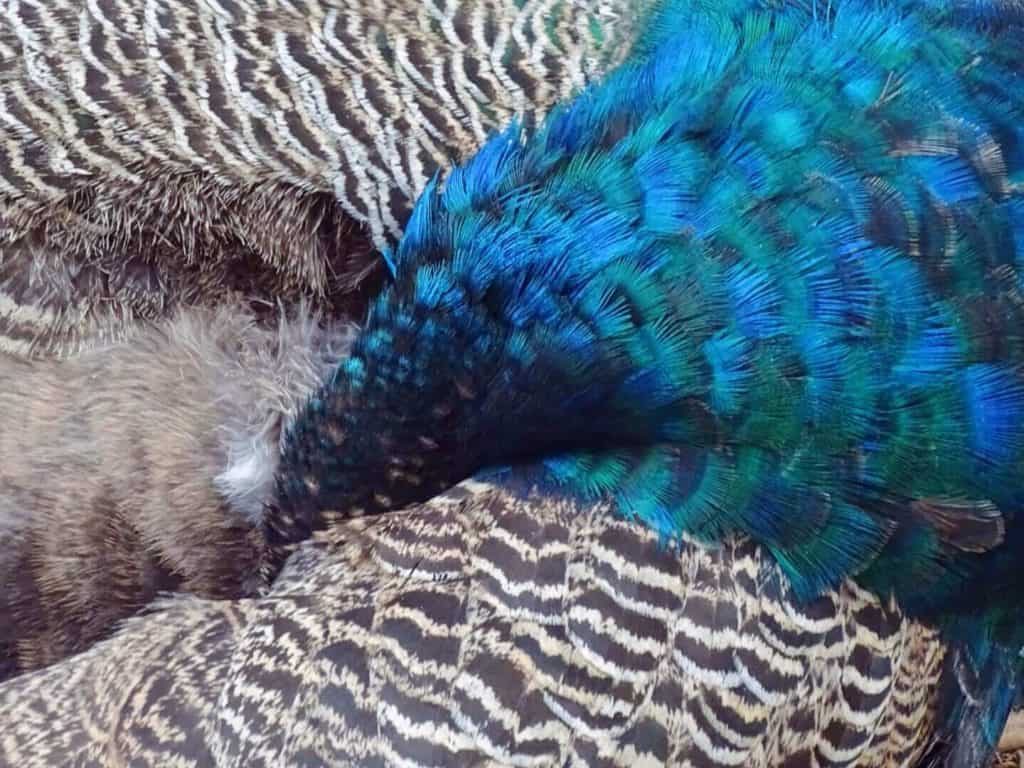 They constantly fan out their tailfeathers almost as if they're putting on a show for their guests. You won't need to head to any cultivated peacock farm as they're wandering around free from human confines. Win for the peacocks!
Wait – are peacocks Croatian?
Nope, a sailor brought them over from the Canary Islands. Lord knows who had taken them there as I believe peacocks originate India and Sri Lanka.
5. In fact, it's animal heaven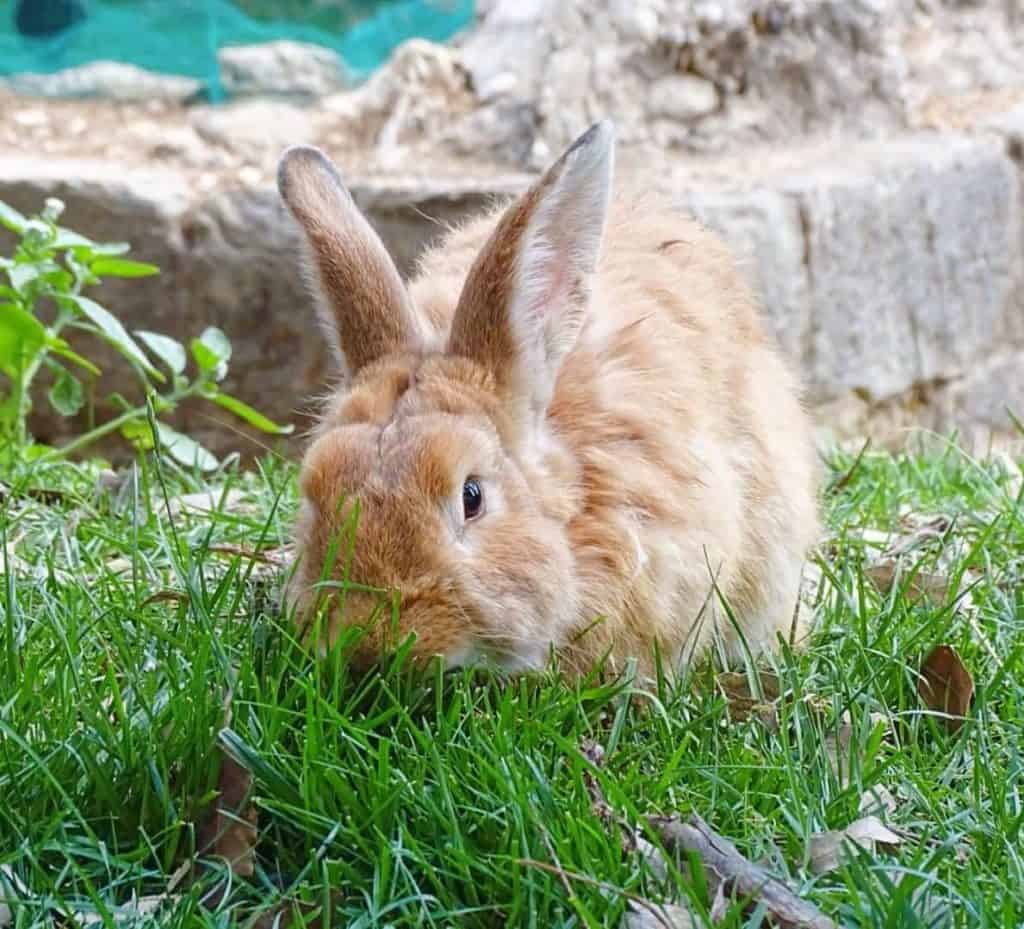 During our Lokrum Island visit, my sister set about taming the wild rabbits and had them feeding them out of the palm of her hand by the time we left. Super cute!
6. The buildings are all kinds of pretty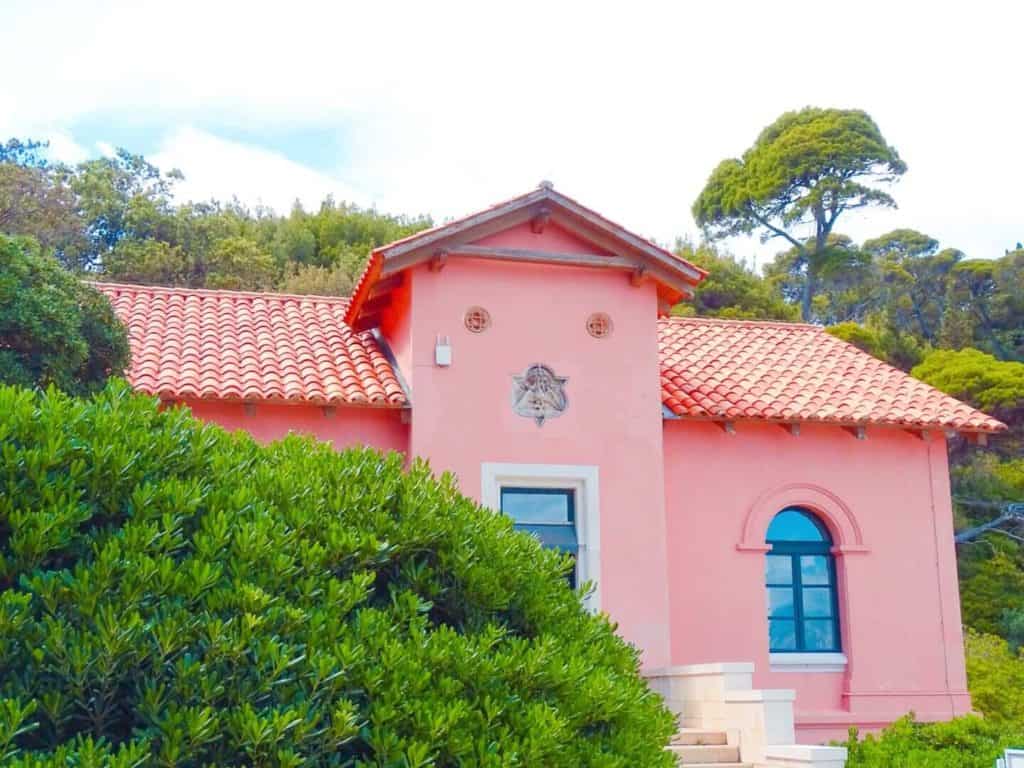 Lokrum Island is a great place to escape the city as there aren't many houses, but the ones that are there are gorgeous.
7. You can sit in the GOT throne!
If you're a Game of Thrones fan you'll be in your element. Part of the show was filmed in Lokrum's Botanical Garden and another scene was shot at the Former Benedictine monastery. You can tour the exhibition and even sit on a replica throne. This wasn't as exciting for me as I've never actually seen it (please don't exit the page at that revelation!)
8. The rich history
King Richard the Lionheart was shipwrecked on this island in the 12th century on his return from the Crusades. The people of Dubrovnik rescued him and as a gesture of thanks, he paid for Dubrovnik Cathedral to be built.

At the Lokrum Island Visitor Centre, you can learn even more about the island's history including the curse that ancient monks once cast on the island. Is it purely a coincidence you can't stay overnight on Lokrum? I'm not sure…
Tips for visiting Lokrum Island from Dubrovnik
Check the Lokrum ferry times using this website. For now, the first ferry is at 10am and the last one home is at 5pm but this could change. Don't miss it in case you get stuck and experience the curse 😉
There are a few cafes and restaurants on Lokrum Island but they're slightly pricey. Bring a picnic if you're anything like me and my penny-saving family!
When visiting Lokrum, keep a space for ice cream! We stopped for a really tasty one that I forgot to pin but you'll easily find.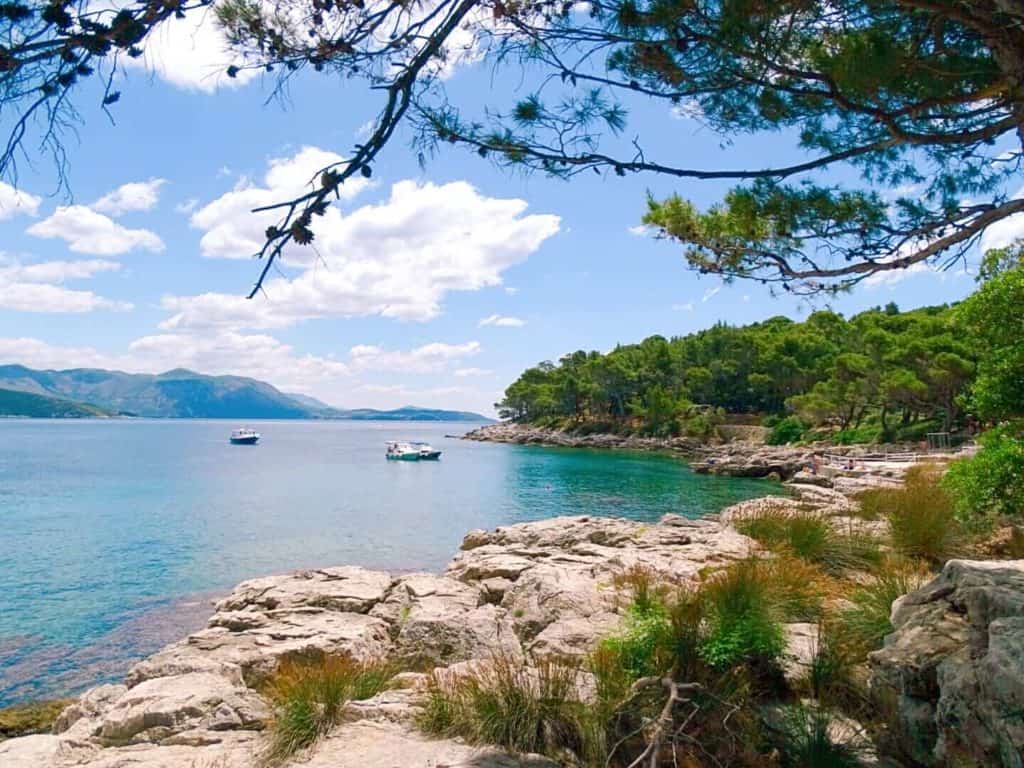 More Croatia blogs:
Thanks for reading my Lokrum Island travel guide
If you liked it, please share it 🙂
Travelling around Croatia? Check out some of my other posts:
Dubrovnik:
Split:
Zagreb:
More Croatia:
See you next time for more adventures,
Rose
Ps. Liked my Lokrum Island travel guide? Pin it for later!