Wondering what to do in Skopje? After a fantastic trip packed with city sights, nature and tasty food and drink, I'm here to tell you!
Eat and shop at the Old Bazaar
Admire filigree, a local craft
Learn about Mother Theresa
Spot quirky statues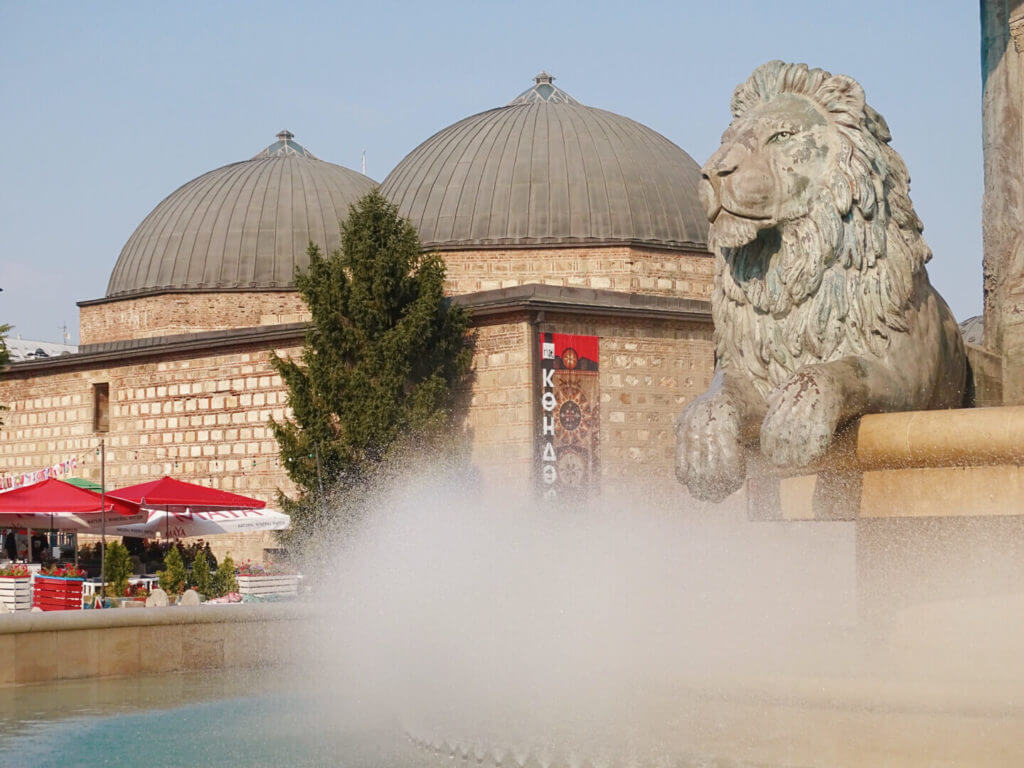 Watch sunset from Skopje Fortress
Catch the cable car to Millennium Cross
Take a hike around Vodno Hill
Cross the Stone Bridge
For statue-spotting in Skopje, you can't beat the Art Bridge. The 29 statues on this grand bridge would make it the bridge in the world with the most statues… But apparently, Prague Bridge has 30! If I were Skopje, I'd get two more up pronto 😉

Cross the river via the Stone Bridge and later return via the Art Bridge.
Befriend street pets
Walk in City Park
Take a free walking tour
Appreciate Mustafa Pasha
Relax in Debar Maalo area
Take a day trip to Matka Canyon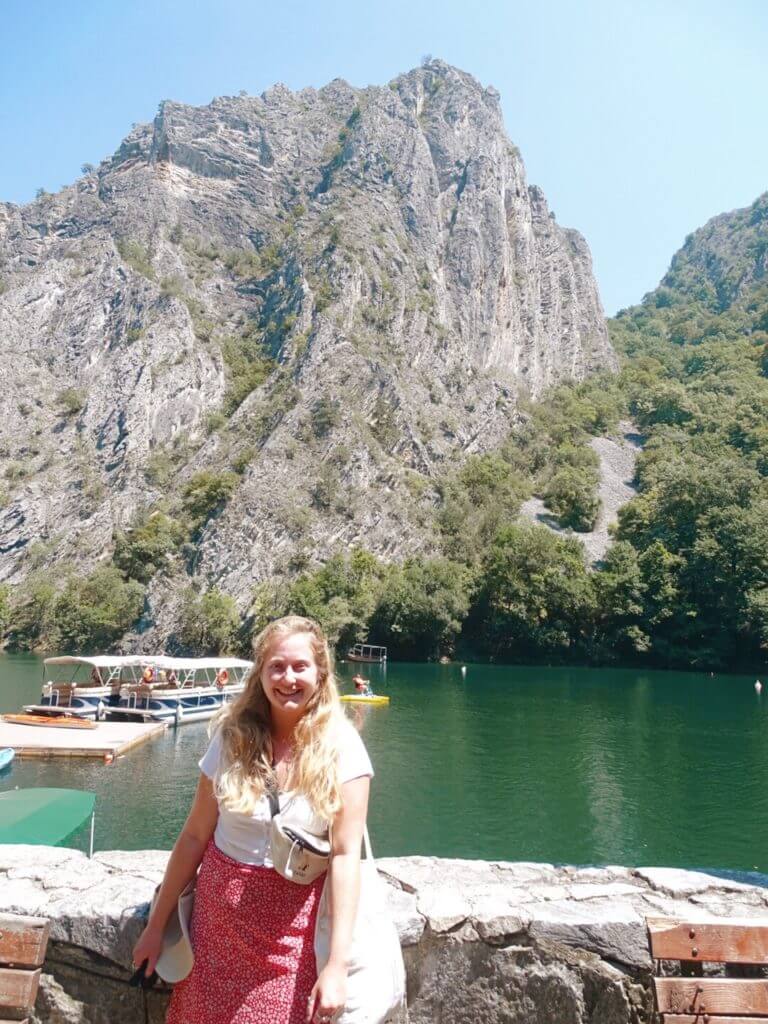 Matka Canyon (just 15km from the city), is THE most beautiful place to visit near Skopje. With intricate cave mazes and countless endemic plant species not found elsewhere, this 5,000-hectare area is full of scenic gems.
Things to do at the canyon include taking a boat trip (with or without a guided tour of the caves but I highly recommend opting for a trip including this) and kayaking. An hour on the kayak cost me 300 denar (€5) which, for such a beautiful and peaceful experience, was money well spent!

Depending on how long you want to relax and soak up the views, you could spend between half a day and a full day at the canyon. If you're feeling energetic, hike around its banks or up to St. Nikola Monastery. In case you're thinking of swimming, I'll tell you the water is freezing.

Entry is FREE! There are a couple of restaurants onsite but they're not the cheapest so you may wish to pack a picnic.
St. Panteleimon Monastery
Eat a 'burger' at Skopski Merak
Eat kebabs with baked beans (kebapcinja and tavce gravce)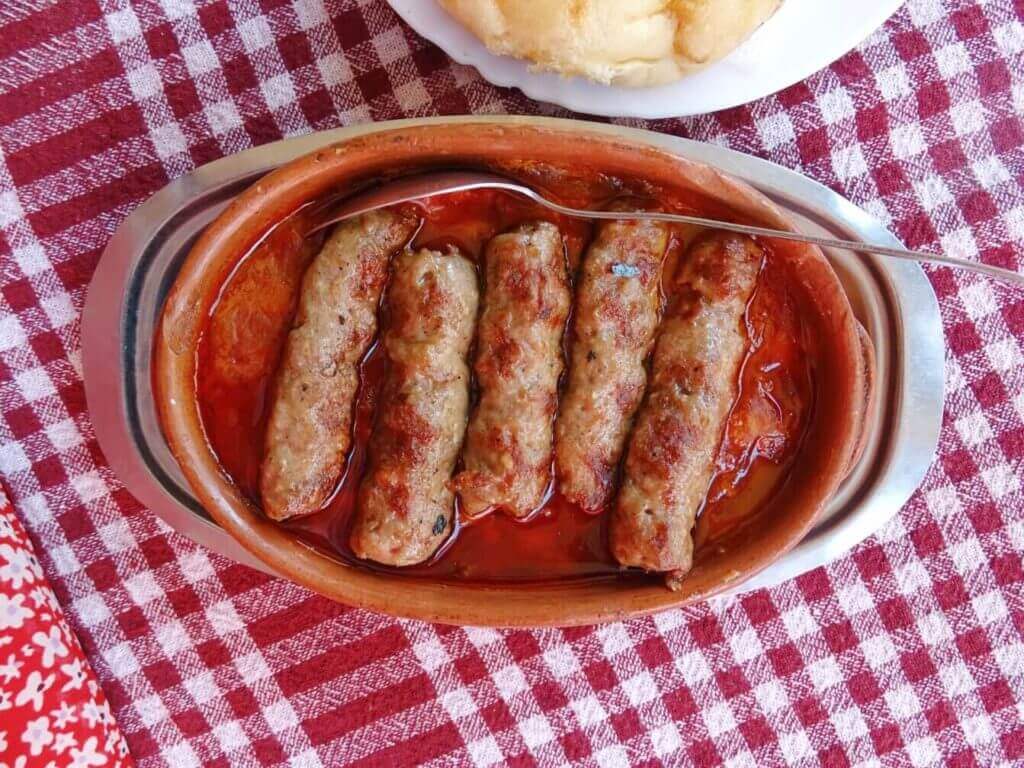 As a Brit, I was astonished that sausage and beans are a thing in Macedonia! However, they're very different to your average English breakfast.

Kebapcinja ground meat sausages are one of the best dishes to try in North Macedonia, although other Balkan countries will also lay claim to them. Served with tavce gravce (beans cooked in a clay pot), you have yourself a hearty lunch or dinner. I ate this portion in the Old Bazaar for €3!

Destan is a great barbeque restaurant in the Old Bazaar while Galerija 7 is a tasty place to eat pide flatbread.
Try Turkish dishes & sweets in the Old Bazaar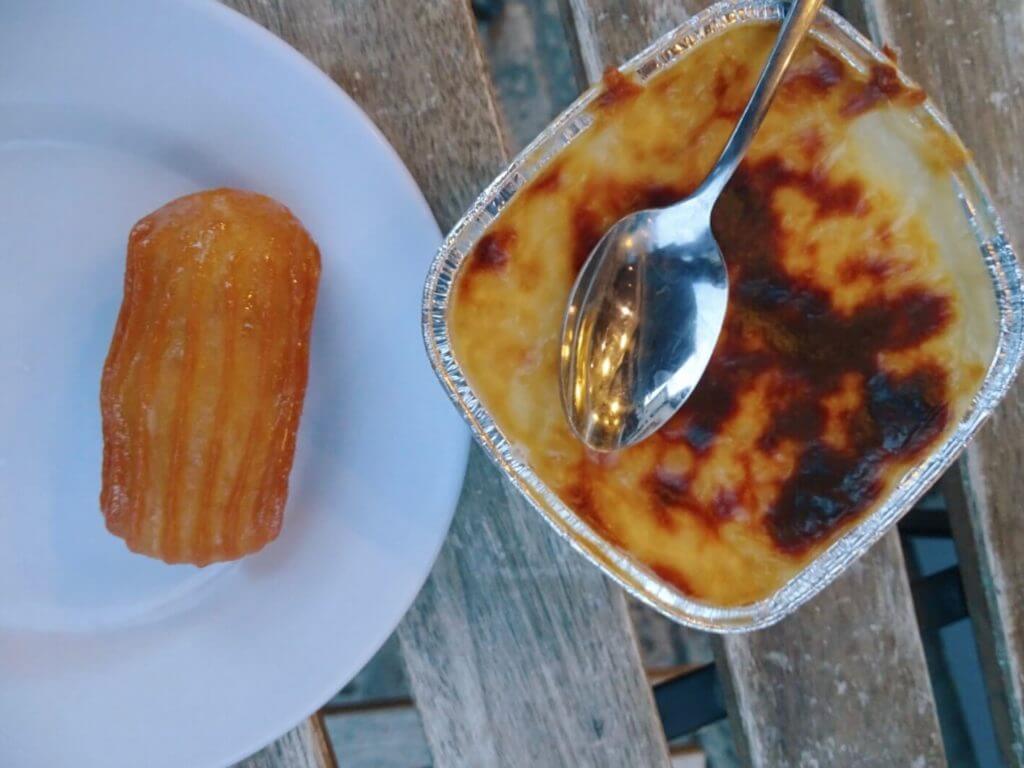 Drink coffee coconut at Mola Cafe
Bitola
Pristina, Kosovo
Prizren, Kosovo