This post may contain affiliate links to things like tours, hotels, Amazon associates and products. These help me earn a small commission at no additional charge to you.
Is Albania worth visiting? Following my amazing trip backpacking the Balkans, I'm here to tell you exactly why Albania is worth your time!

With spectacular beaches, breathtaking mountains, outstanding UNESCO towns and an abundance of historic attractions, Albania has it all.

That said, it's important to know what to expect before arriving in Albania! This isn't your typical European escape. It's a little rough around the edges but, on the inside, it's the most charming, friendly and beautiful country.

So, with so many fascinating countries in Europe to choose from, read on to decide if Albania is the best pick for your next trip…
Read next: the ultimate 2 week Albania itinerary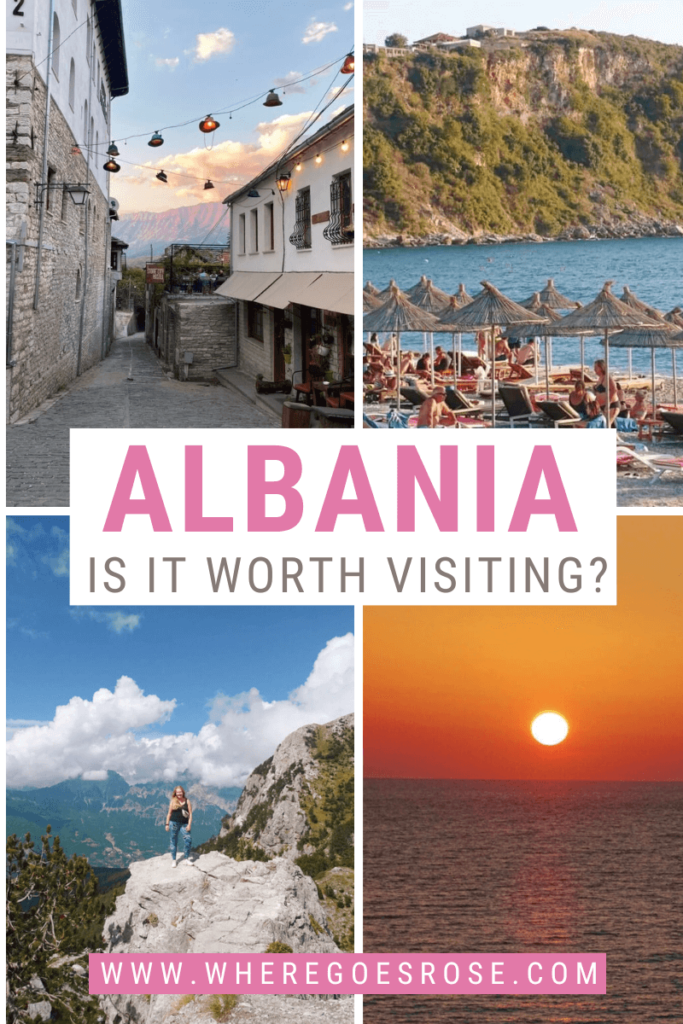 Is Albania worth visiting? 7 reasons why it is!
As you can tell, I'm a huge fan of Albania. Here's why you should go…
Beautiful beaches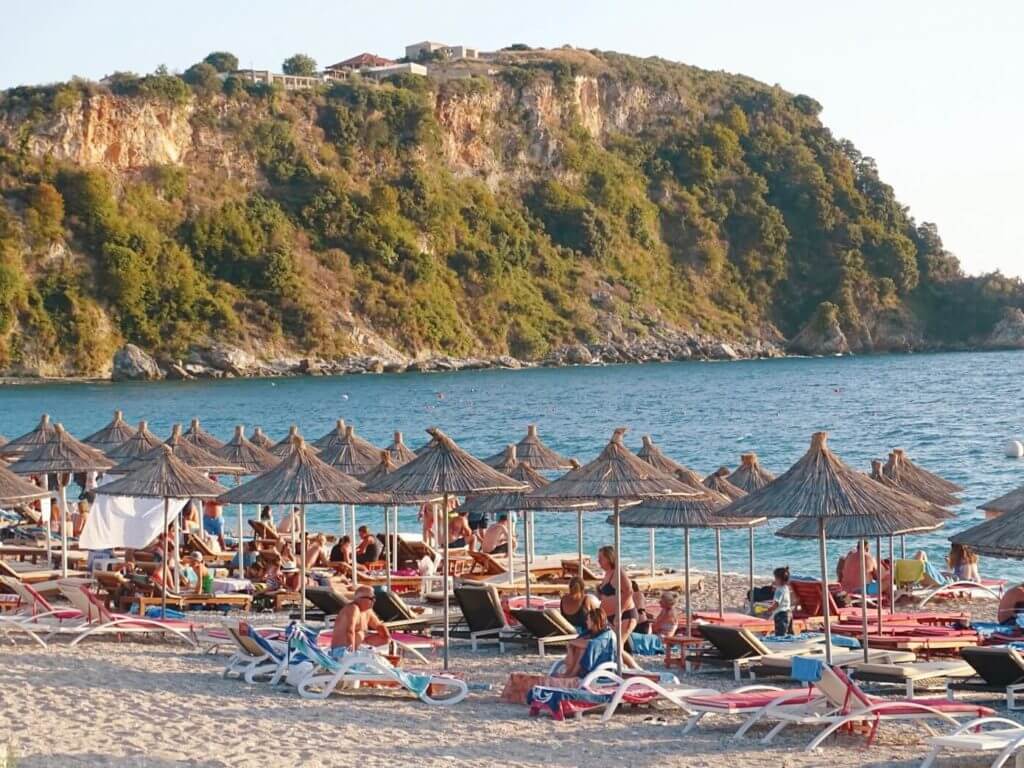 Albania is so special because you'll find some of the best beaches in Europe along the Albanian Riveria… for a fraction of the price! So it's the perfect coastal hotspot for those who don't want to break the bank. Albania has balmy, warm weather in the summer and stays mild throughout late spring and early autumn.
Choose from touristy but beatiful Ksamil Beach (which is a great place for island-hopping) to the serene Grama Bay and Himarë which is less touristic with quieter coves. To make the best of the ocean views, why not take a coastal road trip from Vlore to Sarande? For a longer coastal adventure, you can even take the ferry from Sarande to Greece's stunning Corfu Island.
Looking over the perfect Ionian Sea in Southern Albania will make you feel as if you're in paradise, and it's possibly the best European alternative to a far pricier beachy holiday in Italy.
Epic alpine mountains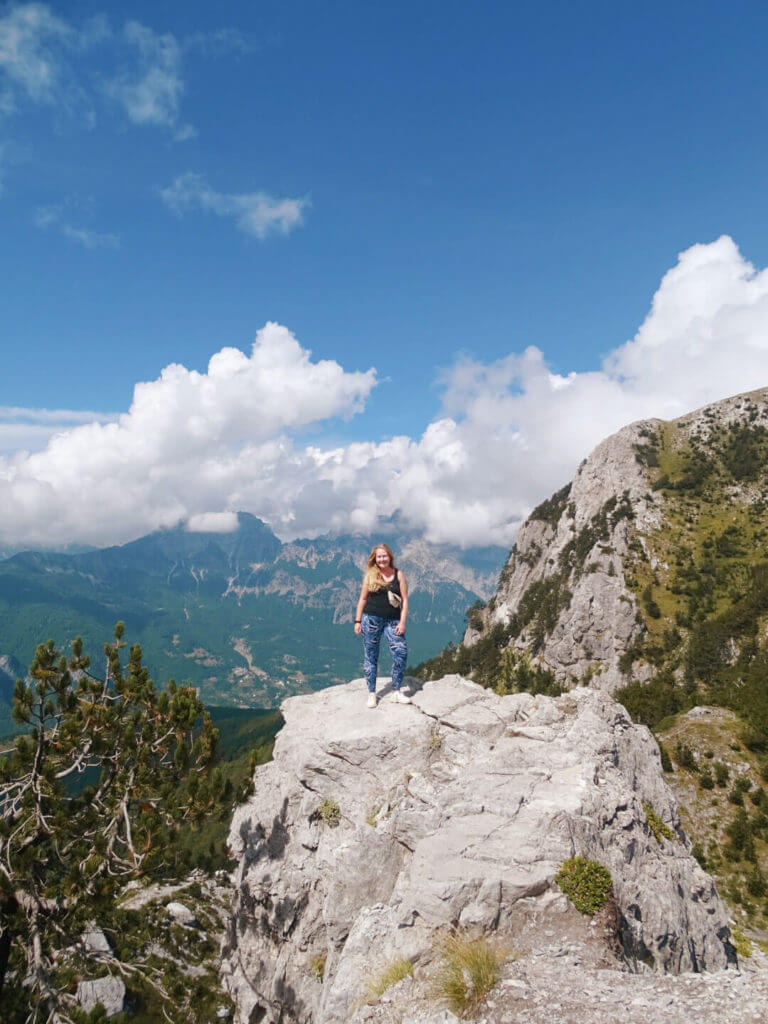 If the beaches don't do it for you (maybe you're more of a high-altitude explorer?), then there are plenty more natural attractions that make Albania worth visiting. The Albanian Alps are superb, and this northern region of Albania is generally less touristy than the coast.

The overnight Valbona-Theth hike is the probably best-known mountain trek in the country. It's touristy in peak season (although not in relation to the crowds in Western Europe), but well worth it for the excellent views. It's also a good option for budget and solo travellers as you can easily plan your complete hiking itinerary with Wanderers Hostel, where you can also leave your luggage during the trip.
Another unmissable natural attraction in Albania is the Blue Eye (a natural pool near Sarande known for its striking blue-green water). However, don't get confused, as there's actually another Blue Eye in Albania: a more tranquil but also more challenging one to reach, a 3-hour hike from Theth.

I also took a great day trip from Berat to Bogove Waterfall and then swam in Osum Canyon. I definitely recommend it!
Incredibly budget friendly
Another reason tourists should visit Albania is that their money goes much further than in many European countries! Eat delicious food at great restaurants every night, don't skimp on the day tours, and go crazy with island-hopping and snorkelling alongside some of Europe's most gorgeous beaches. You still won't break the bank!

If you're already in Europe, even flights to Tirana can be as little as €15. However, if you're coming from the mainland, I recommend putting a pin in your carbon footprint and taking the Flixbus into Albania instead.
It's a safe country with very friendly people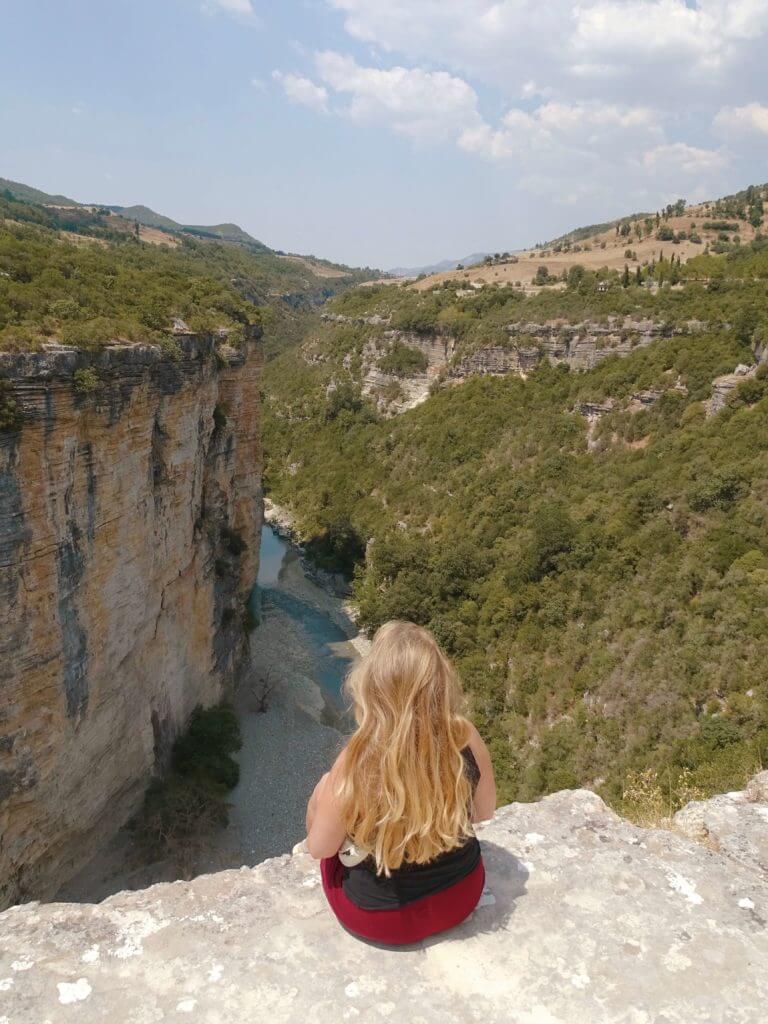 I always felt safe in Albania as a solo female traveller. This is largely due to the locals who I found to be very friendly and welcoming. Many Albanians speak English, too, especially the younger population and those in tourist-facing jobs. If you're looking for safe places to travel solo in Europe, Albania should be on your list.

Almost everyone I spoke to was chatty and keen to hear why I was travelling around Albania. They seemed happy that I'd chosen to visit their country, and I got to hear a lot about Albania from their perspectives.

The country is relatively LGBT+ friendly, or at least decriminalised, especially in the capital, Tirana, which has gay bars. That said, it's more conservative than some European countries.
Historical and cultural attractions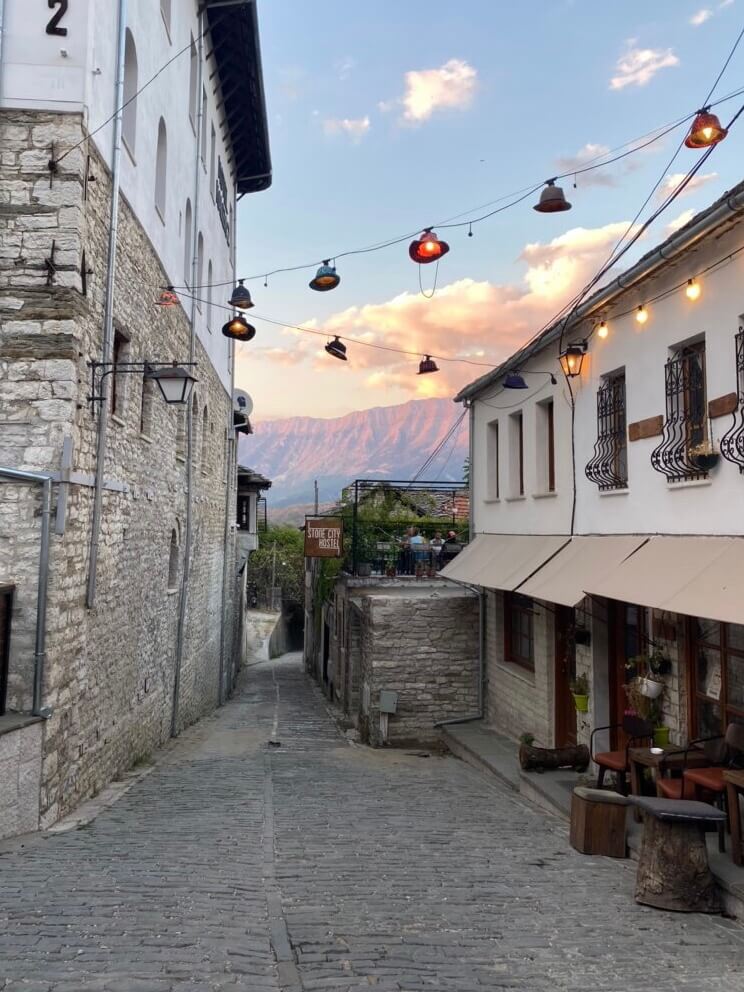 If you're still wondering, is Albania worth visiting? and you love history and culture, you'll be easily swayed towards yes! With archaeological gems ranging from Ottoman-era buildings to Roman ruins, Albania is as photogenic as it is fascinating.

Like much of Europe, Albania is packed with incredible castles. Don't miss the 12th-century citadel in Gjirokaster (fantastically well-preserved), Berat Castle (a UNESCO World Heritage Site) and the breathtaking views from Rozafa Castle.

Not just because of the citadel, Gjirokaster was my favourite stop in Albania. Known as the stone city due to its cobblestone lanes and historic architecture, and with the Gjere mountains towering in the distance, every corner is picturesque. Get your culture fix from the Cold War tunnel, an underground maze connecting 59 rooms.

On that note, did you know there are 700,000 war bunkers in Albania? This is such an underrated country for history buffs.
Yummy food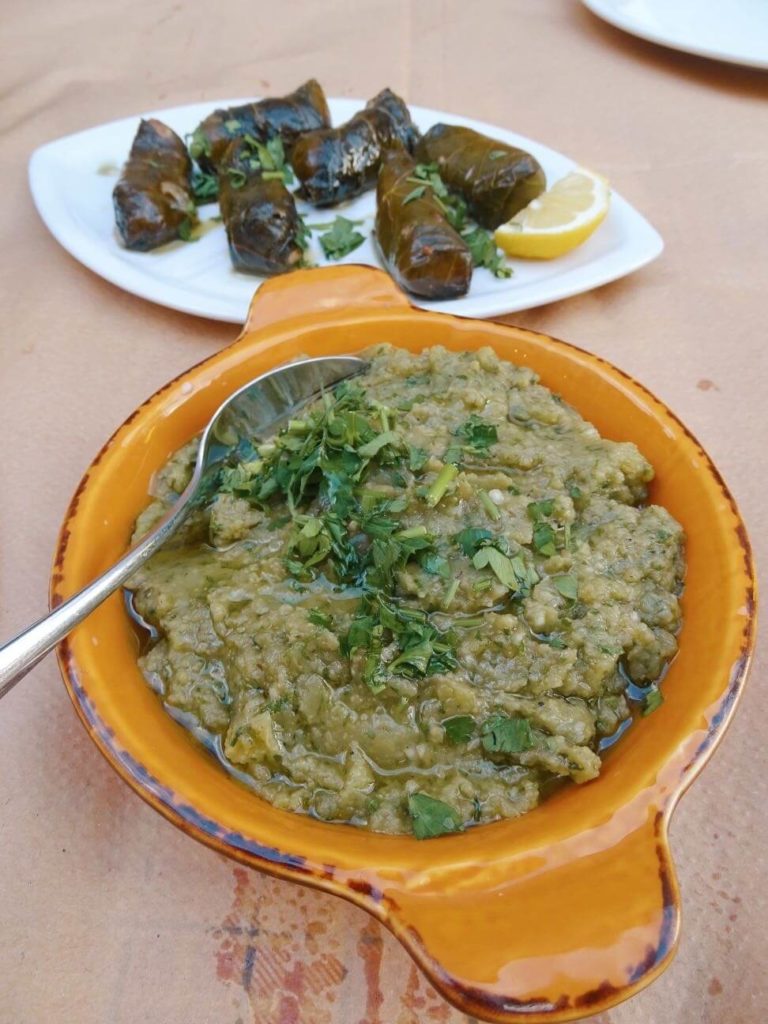 Albanian food is one of my faves in Europe as it added a touch of Mediterranean flare to the typical Balkan cuisine – perfect for those of us who prefer our dishes to be a tad less heavy.

Pastries and grilled meat are a staple, but there are plenty of lighter meals to enjoy, such as stuffed aubergine (eggplant) and oshaf, a yoghurt mixed with cinnamon and fresh figs. Other Albanian classics include 'tava a kosit' (a casserole-like dish with lamb meat, eggs and yoghurt), and the Balkan favourite of 'byrek' (layered pastries with various fillings from spinach and white feta-like cheese to ground meat).

However, you'll find a mix of food inspired by its neighbouring countries, including Italy, if your tastebuds aren't very adventurous.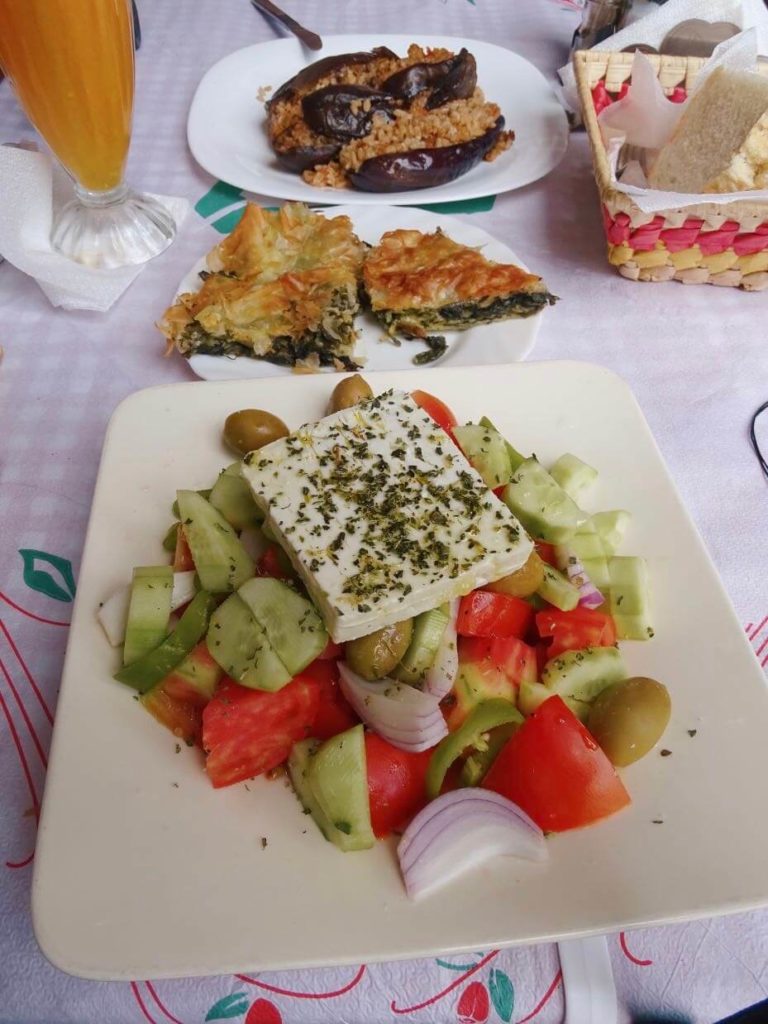 If you're a vegan traveller, there are plenty of options in most major destinations – especially Tirana! Just watch out for the off-season in more remote destinations when many of the more tourist-friendly (and thus dietary requirements-friendly) food spots are closed until summer.

Aside from the great food, Albania has the climate of Italy and the wine regions to boot. If you don't have time to visit one of the country's underrated wineries (like Alpeta Agroturizem or Çobo Winery, both easily visited from Berat) then be sure to try a local wine at dinner. If you fancy something (much) stronger, try a shot of raki!
Accessibility to other amazing Balkan countries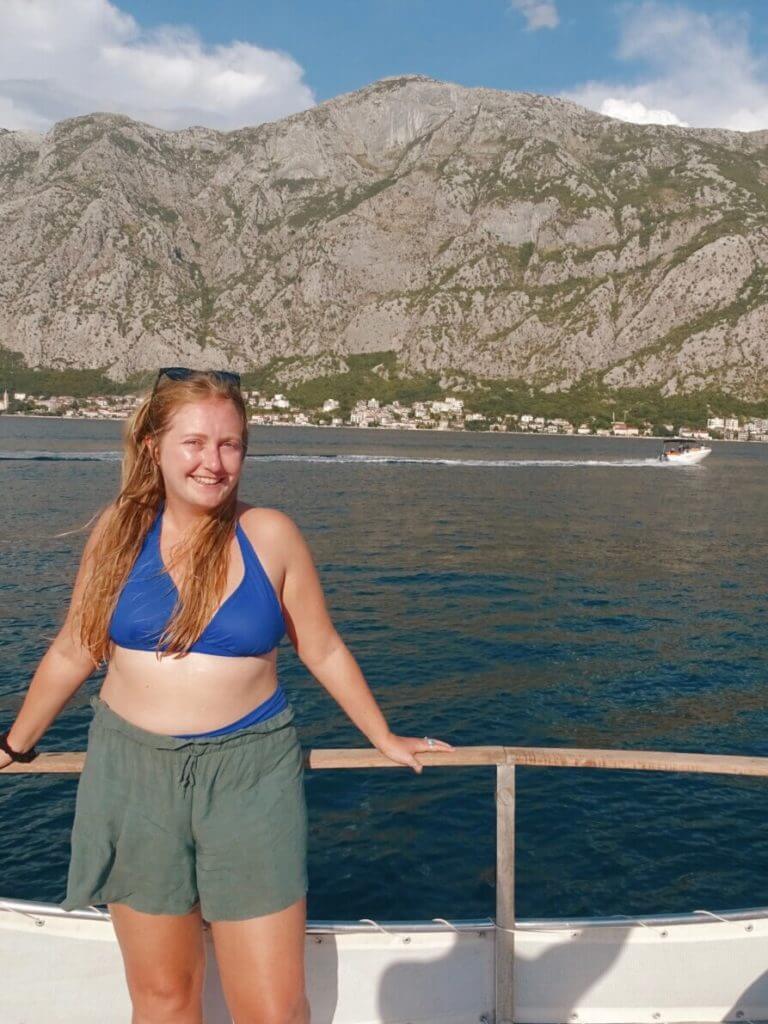 This point may not be relevant if you're just visiting Albania as a short holiday but, for backpackers, Albania is well worth visiting as part of a wider Balkans travel itinerary. I spent 2 months doing this trip, travelling to Albania overland from North Macedonia then exiting for Montenegro.

During the trip, I also visited Serbia, Kosovo and Bosnia & Herzegovina. All these destinations are cheap and safe with fascinating (although often heartbreaking) histories and rich subcultures. No flights are needed; you can catch local buses the whole way around the Balkans.
Is Tirana worth visiting?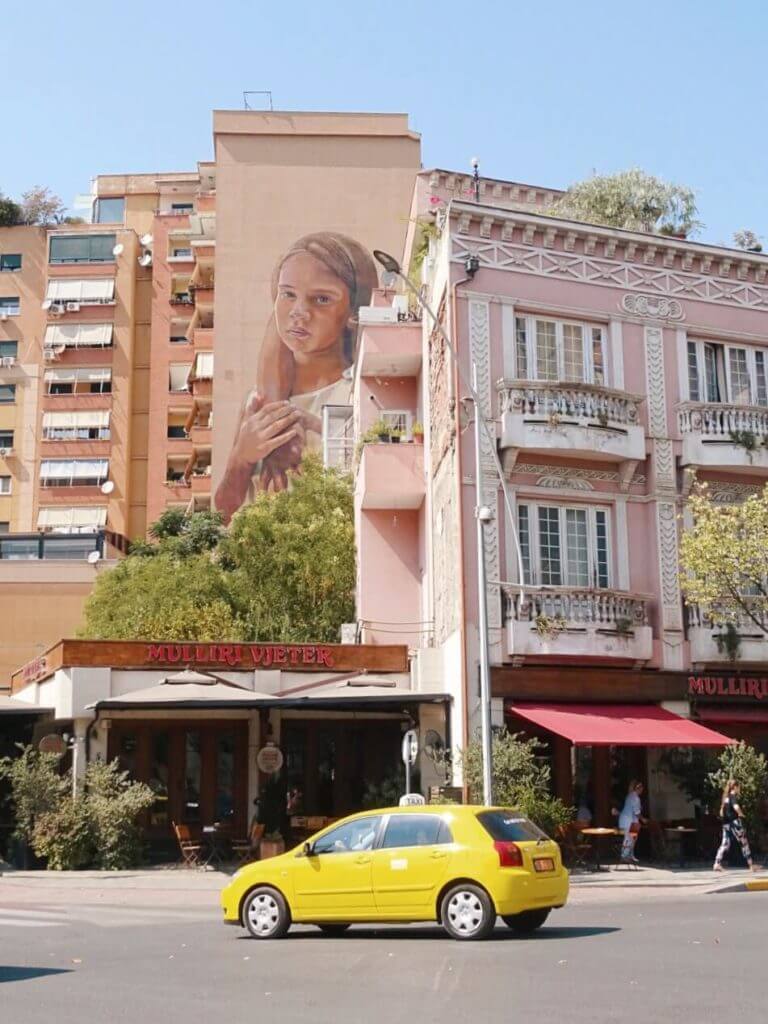 Yes, Tirana is definitely worth visiting. Although it's not my favourite of the Balkan capitals (Sarajevo is really worth visiting and so is Belgrade), it's a city that seems on the rise. Tirana is also one of Europe's cheapest city breaks.
With tons of independent cafes with great coffee (perfect for the digital nomads among us), a young crowd keeping artsy businesses busy, and a number of cultural attractions, you won't get bored. Tirana is a great place to get initiated into the culture before exploring what else the country has to offer.

For cultural things to do in Tirana, don't miss the Bunk'Arts in old military bunkers (Bunk'Art 2 is in the city centre while Bunk'Art1 is near Dajti Ekspres cable car). Another must is learning about mass surveillance during the communist era at the House of Leaves museum. If you don't have much time, take a free walking tour and soak up the city's best spots and cool street art while learning about its history.

If Tirana is your only stop in Albania, then you can also take a day trip to Lake Bovilla or Mount Dajti to get a taste of Albania's gorgeous nature.
Is Albania worth it? Why not to visit
Not sure if you're ready to swap a tourist classic like the Algarve for up-and-coming Albania? Here's what you should consider:
Travel logistics are challenging. While buses do connect the main towns and cities, there'll be a fair bit of walking once you reach each destination. Outside of cities, taxis are nowhere to be found, and you might end up doing long uphill walks with your luggage. Drivers can save the stress of figuring out bus schedules by renting a car.
As Albania is an emerging destination that's recently had a sudden influx of attention, the tourist infrastructure is still grappling with higher numbers. Do your part by using reusable water bottles, supporting small businesses and taking any rubbish away with you.
If you're expecting the same style of luxury resorts and seamless train connections as in Western Europe, then think again. Albania is a more raw and challenging destination, which some people might find less relaxing than Croatia or Spain. That said, the luxury hotels you do find are as little as €50 a night!
On the other hand, these challenges are partly what makes Albania so worthwhile. As it's not as established as European tourist hot spots, it feels much more authentic, less crowded and, of course, much cheaper.

You'll learn to go with the flow when travelling to Albania! Asking the locals is often the easiest way to find out the bus times and best hidden gems. The country has a whole lot of character, and you never feel like it's 'putting on a show' for tourists.
Summary: Is Albania worth visiting?
I consider Albania a must-visit destination, which is saying something as I've explored so much of Europe by this point!

If you're still in any doubt, know that Albania is absolutely worth visiting due to its stunning beaches, picturesque hikes with mountain scenery, enchanting historic towns, friendly locals and yummy food. There are so many excellent reasons to visit Albania including the budget-friendly prices.