Mostar Old Bridge
Wander across Kriva Cuprija (Crooked Bridge)
Take the free walking tour
Koski Mehmed Pasha Mosque
Climb the minaret for the best view in Mostar!
Browse the Old Bazar
Learn about traditional crafts
Spot street art brightening old buildings
Climb Mostar Peace Bell Tower
Find the bizarre Bruce Lee Bronze Monument
Bosnamuseum
Step back in time at Biscevic House
Visit Muslibegovic House – or stay overnight!
After the Biscevic House, I walked 5 minutes to the other popular historic house in Mostar. The Muslibegovic House is fairly similar but with an added quirk: you can stay overnight! The friendly owner was keen to explain that, if I come back to Mostar, I should stay overnight in a preserved Ottoman suite. I certainly will!

Entry is 4 BAM (€2).
War Photo Museum
Okay, I went to not one but TWO museums thinking they were this one… And never made it to the War Photo Museum! First I followed the incorrect Google pin to Bosnamuseum which, confusingly, does have a small collection of war photos.

I read on TripAdvisor that the War Photo Museum is located at the corner of the Old Bridge so I looked for it, but unfortunately got dupped by a sign beside the Old Bridge Museum advertising war photos. I ended up paying 10 BAM to watch an old 7-minute of the bridge coming down. As yo can tell, I would highly NOT recommend this place.

After further research (too late as I had left town), the correct War Photo Museum is the OTHER side of the bridge above Mostar Diving Club. I hear it's a powerful place to visit in Mostar so you may wish to do so… If you can find it!
Blagaj
Kravice Falls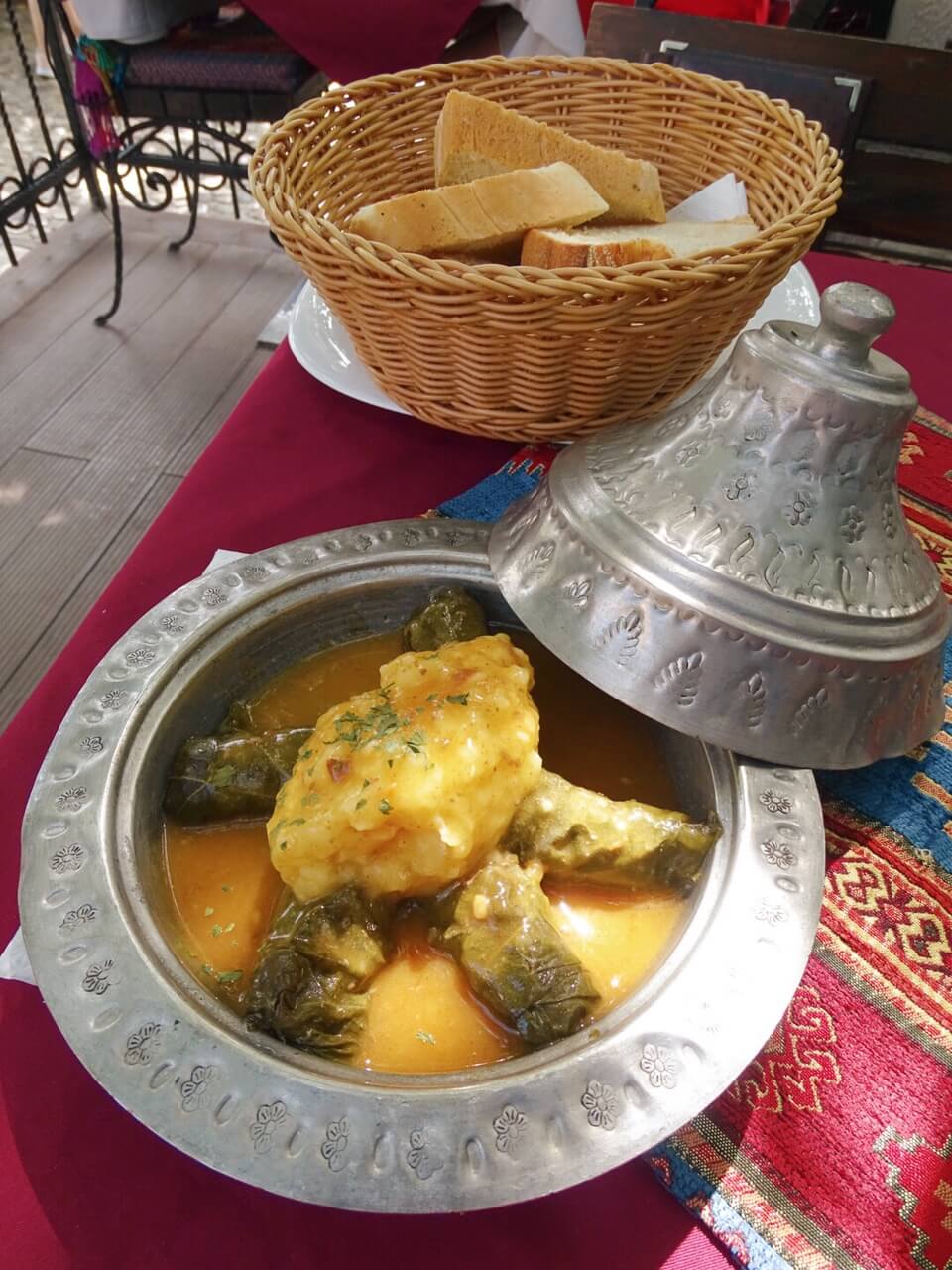 … With dessert!
Costs of visiting Mostar
Croatia
After 3 months living in Croatia in 2023, I'm your girl for tips and tricks. It's easy to catch a bus from Mostar to Split in 4.5 hours or Mostar to Dubrovnik in 3 hours.

You'd barely believe this is Bosnia's neighbour because it's so much more touristy and expensive and has a different feel because of the architecture relating to the Catholic rather than Muslim majority, and the coastline rather than inland cities.

Dubrovnik is the smaller and more touristic of the main coastal 2 cities, although Split is also rammed in the summer. I would suggest going in shoulder season to enjoy Split day trips to the islands and Krka Falls without too many other people around.

Zadar is another beautiful coastal city for your Croatia itinerary. The capital of Zagreb isn't my favourite but it has decent cafes and street art, plus it's a good base to explore Plitvice National Park.
Montenegro