Today's blog post is all about where to eat the best breakfast and brunch in Porto, Portugal, a topic I have researched selflessly and tirelessly 😉

Whilst visiting Porto, I would highly recommend digging into the typical Porto dishes like francesinha and pastel de nata. However, these local dishes are calorific and meaty so I totally understand the need to find something a little lighter in the mornings.
As well as traditional local fare, Porto has a modern eating scene from vegan restaurants to hipster Porto coffee shops and, of course, the many fantastic brunch cafes. Life's all about balance, right?
1. Zenith Brunch Bar Porto, Cedofeita (vegan-friendly)
2. Negra Café, Boavista
3. Época, Cedofeita (vegetarian)
4. Do Norte by Hungry Biker, Baixa
5. My Coffee Porto, Ribeira (Porto's best brunch views)
7. Nicolau Porto, Cedofeita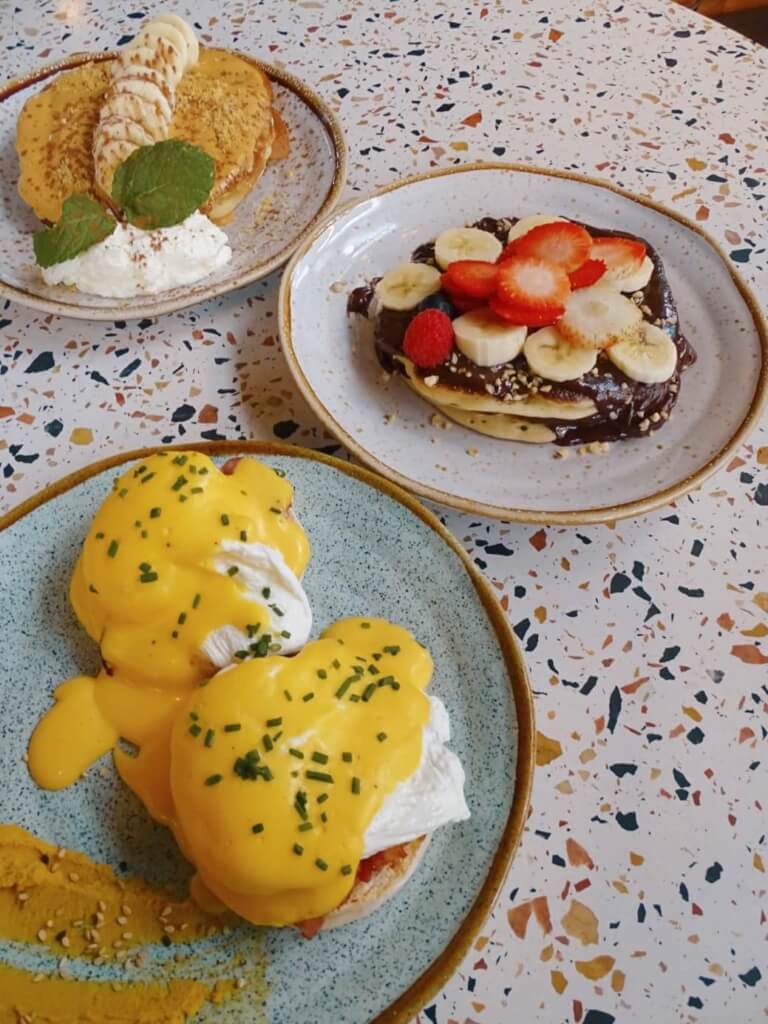 If we were judging by cafe aesthetics alone, Nicolau Porto would surely be the hands-down best brunch in Porto. The cafe is bright and spacious with colourful artwork, quirky neon signs and kitsch crockery with cute slogans. If you're looking for an atmospheric place to socialise, it's a winner.

Unfortunately, the world and his wife agree so you may have to queue for a table, especially at the weekend.

Don't come to work: computers are banned during afternoons!

The menu is similar to Zenith's with plenty of options and lots for veggies (but not as much for vegans) although I didn't think the food was quite as good. The pancakes could have been thicker/fluffier and the eggs benedict came out slightly cold. Saying that, the dishes couldn't be more inventive – let the banoffee pancakes be proof of that!

If you're hungry, get the €15 deal with orange juice, eggs of your choice, granola or a pancake and tea or coffee.

Note – after visiting, I noticed they had some bad reviews regarding the service. This wasn't my experience but it's worth checking their most recent reviews to be safe.

Address: Largo de Alberto Pimentel 4, 4050-214 Porto.

Opening times: 9am-10.30pm.
9. Breathe Brunch Feel, Matashinos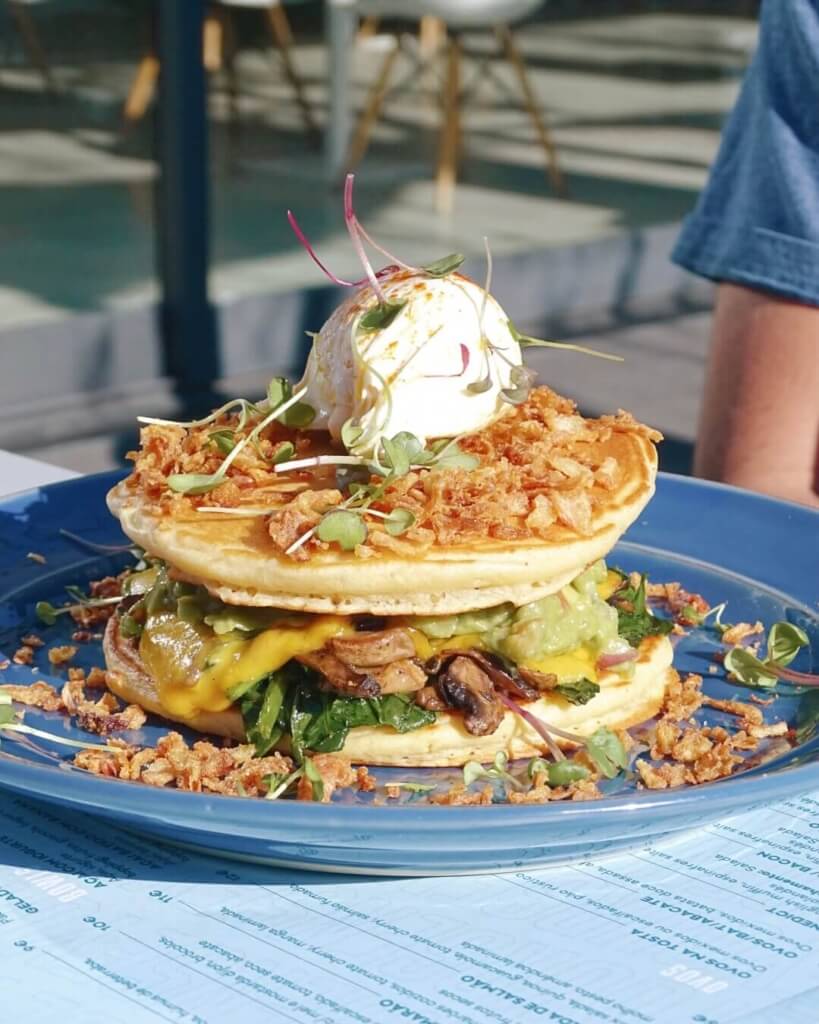 10. O Diplomata, Cedofeita
13. Garden Cafe Porto, Baixa/Cedofita