Vegana by Tentugal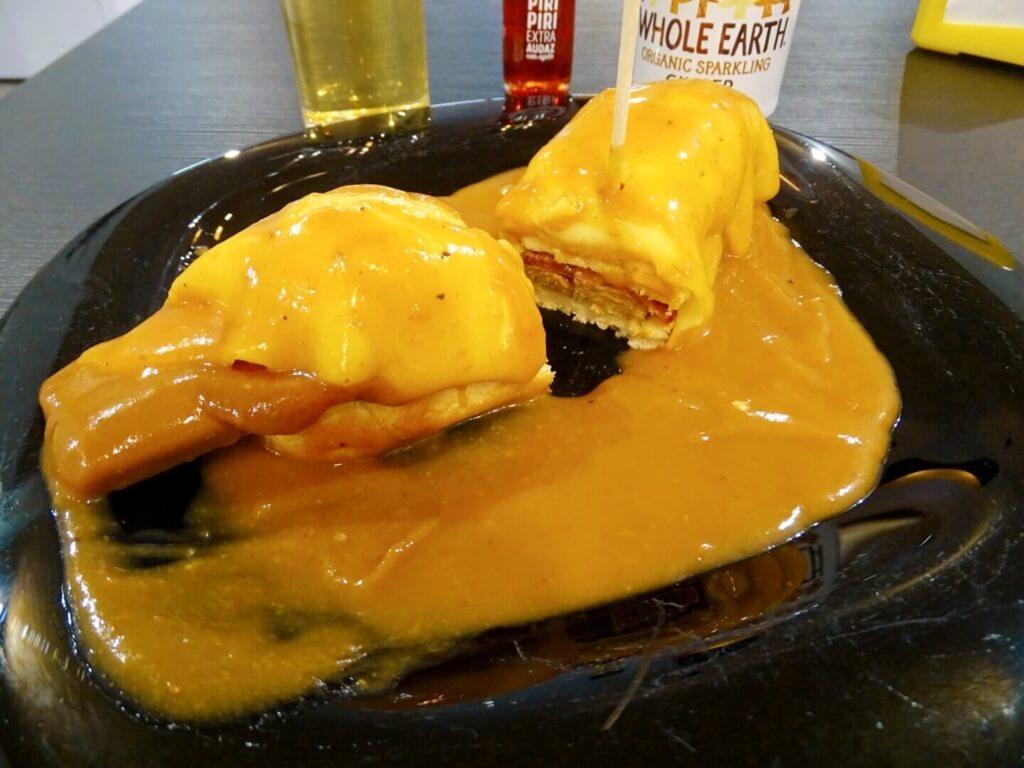 Vegana by Tentugal is a no-frills vegan shop and restaurant in Porto's Bonfim neighbourhood, the vegan hub of the city. It's a quiet cafe with just a few tables and hearty, homemade junk food. On the menu are francesinhas, cachorrinhos (hot dogs), burgers, sandwiches and pastries.

My only complaint is that the francesinha sauce had a strong, cheap beer flavour that I didn't enjoy. I tried it on the special hot dog and, although the fake meats were good, it was small for €10 (it didn't include fries) so I think there are better dishes on the menu.

Instead, order one of the Seitan-on-bread dishes or a sandwich (€5-6). These huge tiers come stacked with various creative ingredients. The Moving Mountains burger also looks fantastic with 'cheese', 'bacon' and salad.

Things to note – you can only pay with cash or Portuguese bank card. At peak times, there's around an hour wait on food.

Address: Rua de Santo Ildefonso, Bonfim, 4000-412, Porto.

Opening times: 10am-8pm, Mon & Weds-Fri; 10am-7pm, Sat; closed Tues.
O Porto dos Gatos (cat cafe)
Pastelaria Tupi
Pastelaria Tupi isn't a completely vegan restaurant in Porto however they do serve some of the best vegan pastries in town, as well as vegan versions of the typical Porto dishes.

For lunch, there are hearty vegan francesinhas, cachorros, burgers, toasted sandwiches and salads ranging from €4.20 to €9.50.

This is a simple, no-frills cafe with affordable prices. I like that you can eat and drink as the locals do, experiencing a real Portuguese cafe while keeping it vegan.

Address: Rua de Sá da Bandeira 144, 4000-380 Porto.

Opening times: 7am-7pm, closed Monday.

Where to eat vegan francesinha in Porto
daTerra – best vegan buffet in Porto
Suribachi – another vegan buffet
Kind Kitchen
Árvore do Mundo
Zen Wonderland
Thamel (vegan momo thukpa)
My Green Pastry – is this a lovely cafe overlooking a park? Yes. Is everything delicious? Yes. Was this the most expensive cake I've had in my life? Also yes.

I enjoyed the ethos of this cafe: everything is vegan, gluten-free and homemade. With teas, coffee, kombucha and cakes (and brunch on Saturdays), it's a lovely spot away from the city centre beside Jardim de Teófilo Braga.

Only complaint, the prices are high: I paid €5 for this pretty cake but there are cheaper ones for around €3.
Nola Kitchen
My Coffee Porto