This post may contain affiliate links to things like tours, hotels, Amazon associates and products. These help me earn a small commission at no additional charge to you.
Although I recently spent a little longer than one day in Cardiff (a whole week in fact), I decided to put together this day trip to Cardiff itinerary because I know many people come for a quick trip.

As the capital of Wales, there's plenty to do see and do in Cardiff. You could easily spend a whole weekend or longer but a day trip is a fantastic introduction. From castles to museums, boat trips and delectable local and international cuisine, there's plenty to sink your teeth into during a day trip to Cardiff from London (or elsewhere).
Why to spend a day in Cardiff
Cardiff is a fun, cultural city with plenty of attractions. If you're looking for day trips from London, it's a great option. Also, you're technically visiting a new country and you'll get to sample Welsh cuisine including tasty Welsh cakes!

Not only is Cardiff just 2 hours on the train from London, but it's also easy to reach from other UK cities like Bristol, Bath and Oxford.
How to get around during a one day trip in Cardiff
It's easy to explore Cardiff in one day by simply walking around. However, to go to Cardiff Bay, you may wish to catch a local bus. These are regular and easy to navigate. Most tickets cost £2-2.50 so it may be worth getting a £4 day rider which offers you unlimited journies for the day.

Parking in Cardiff: if you're driving to Cardiff, you can park at St David's (£10 for up to 9 hours) or, if you don't mind a walk into town, North Road Car Park (£8.80 for a full day). See all Cardiff car parks here.

For a fun way to get around Cardiff, ride the 24-Hour Hop-on Hop-off Bus Tour. This includes a day's transportation, headphones, commentary and discounted entry into Cardiff Castle and Principality Stadium.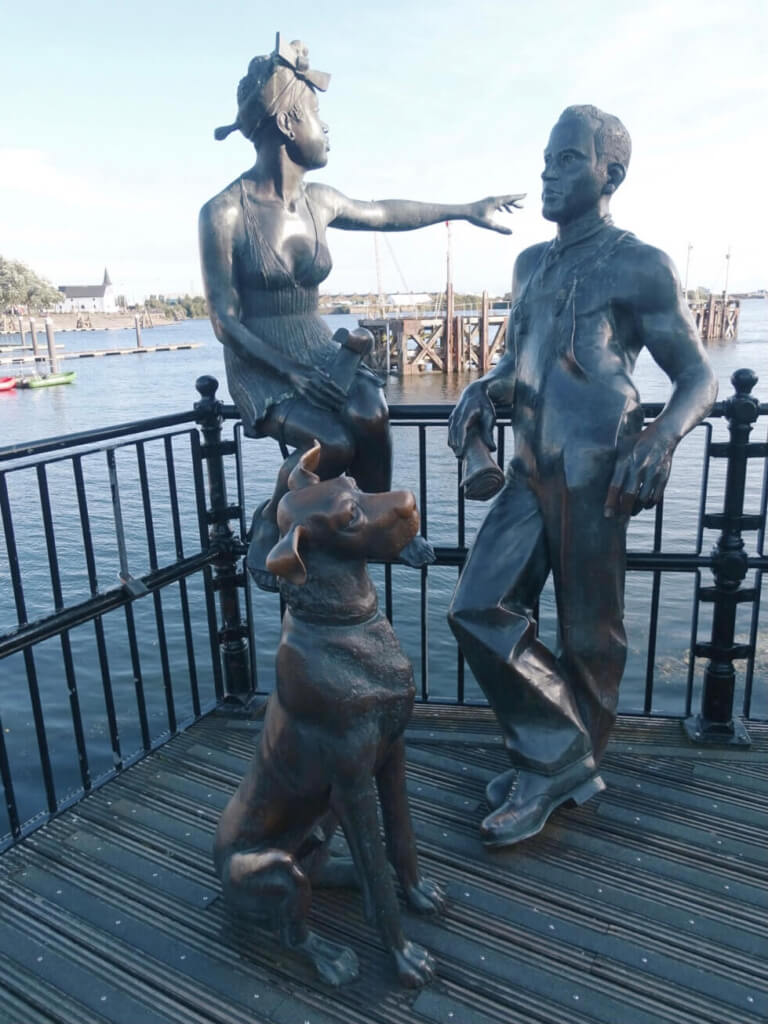 What can you do in a day in Cardiff?
This Cardiff day trip itinerary aims to cover the best of the city's culture and heritage with some brilliant coffee and food thrown in along the way.

One day in Cardiff overview:
Cardiff Castle
Cardiff Arcades
Lunch at Cardiff Market
Cardiff National Museum
Boat trip around Cardiff Bay
Norweigan Church Arts Centre
Wales Millennium Centre
Shopping / dinner at Mermaid Quay
1 day Cardiff itinerary
Here's what to do during one day in Cardiff and how to plan your itinerary…
First stop – coffee & pastel de nata at Nata & Co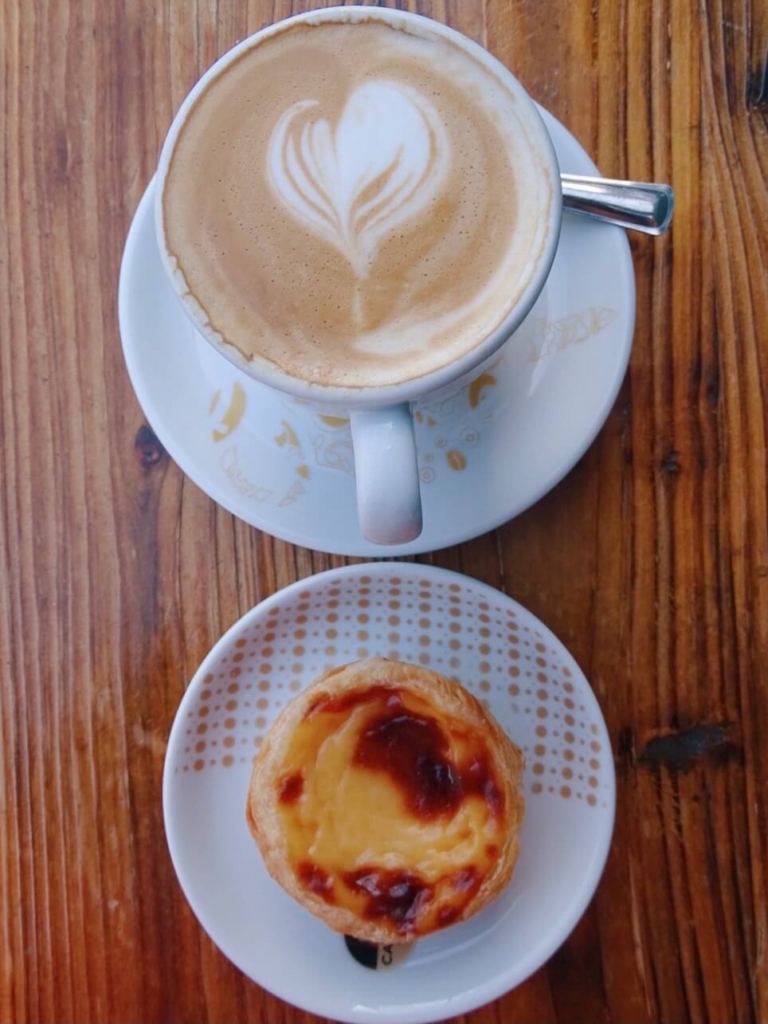 My first Cardiff sightseeing stop was Cardiff Castle. Out of character for me, I arrived early (shock) to discover it wasn't opening for another 20 minutes.

* Rose starts scanning for nearby coffee*

It didn't take long. Just across the road from the castle is Nata & Co, an authentic Portuguese bakery with branches in Cardiff and Bath. This is a great place to refuel after your journey and begin your day in Cardiff.

Grab an original coffee and nata for just £3.50 or, if you're feeling adventurous, try the lemon nata or peanut butter nata.

Address: 3 Castle St, Cardiff CF10 1BS.
Morning – Cardiff Castle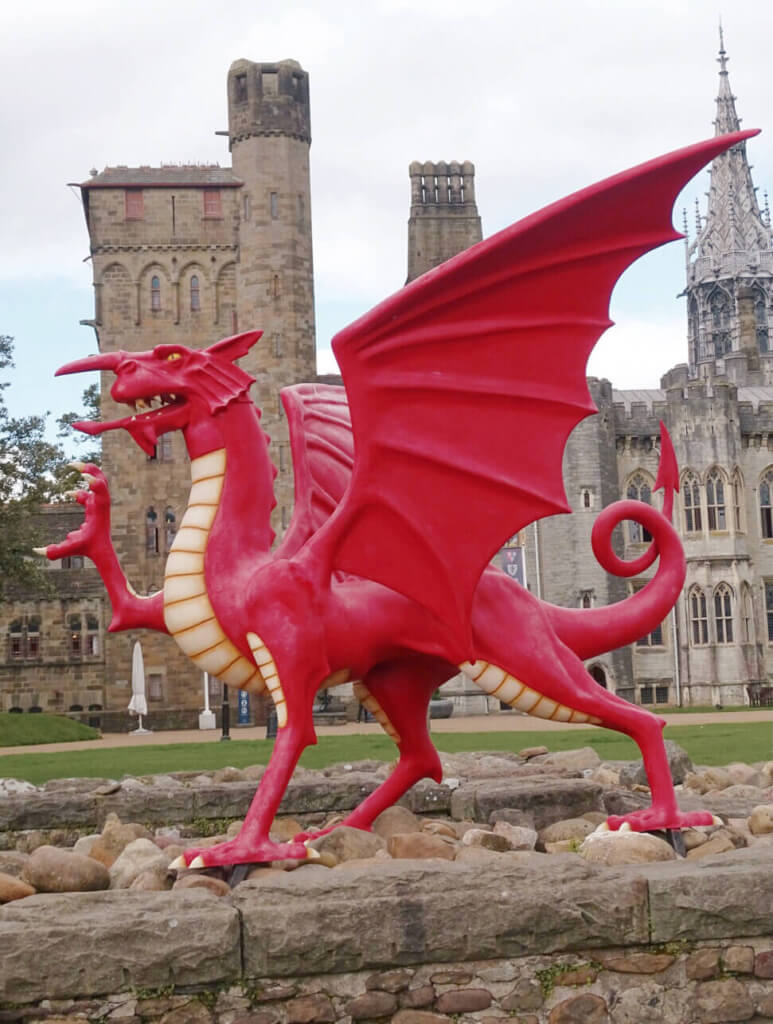 I doubt there's a Cardiff itinerary in existence that doesn't start with, or at least feature, Cardiff Castle. Exploring 2,000 years of Welsh history in the heart of the city is a must for a London to Cardiff day trip.

If you're travelling on a budget, you can wander the castle grounds for free and snap a few photos. However, I felt it was worth it to buy a ticket and go inside.

Your Castle ticket includes:

Castle interior: walk through selected rooms, the most impressive being this one pictured below. The elaborate ceiling looked exotic, perhaps Middle Eastern, and was the last thing I expected to see in a Welsh castle!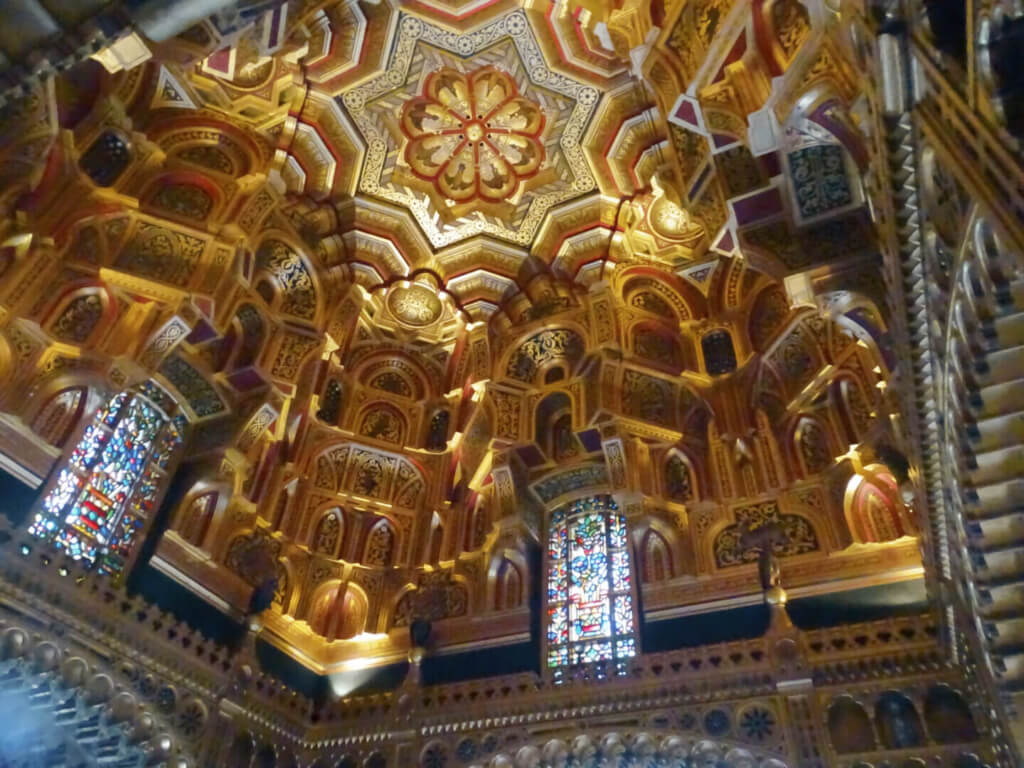 Underground tunnels: used as wartime bunkers, these tunnels are kitted out with wartime memorabilia and realistic air raid sirens to set the scene. Walking through them was interesting yet eerie and I was relieved to pop back up in the sunny castle grounds.

If you're interested in history, it may be worth paying an extra £4 for a guided castle tour that visits otherwise off-limit rooms. These depart hourly from 10am-5pm.

Cardiff Castle ticket prices: £14.50 for adults, £10 for children, £12 for seniors/students, £39 for families.

Address: Castle St, Cardiff CF10 3RB.
Tip – if you're spending one day in Cardiff and want to save time, you can catch an Aquabus from Bute Park (beside the Castle) all the way to Cardiff Bay, a location we'll touch on later.
Late morning – Cardiff Arcades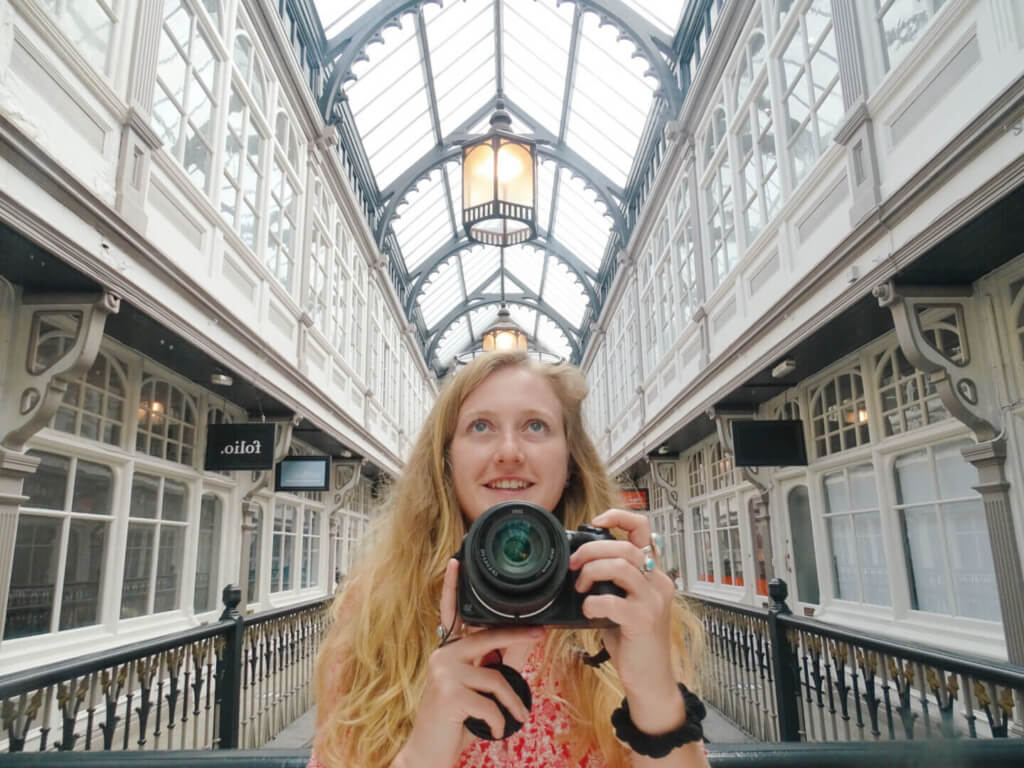 Cardiff isn't known as the City of Arcades for no reason. This maze of covered shopping streets begins just across the road from Cardiff Castle (ideal on a rainy day when you can rush straight into Castle Arcade).

If you have a sweet tooth, don't miss Barker Gelato Ice Cream Parlour in Castle Arcade or Mayhem & Magic for Harry Potter-themed Bertie Botts beans!

Other Cardiff arcades include Duke Street Arcade, High Street Arcade, Morgan Arcade and Royal Arcade.

I love the independent feel the arcades bring to Cardiff. Otherwise, the city centre is largely dominated by your usual high street chains. I didn't find much else to love about the centre so I'm glad I found these charming arcades housing independent cafes and shops selling clothes, jewellery, trinkets and homeware.
Lunch – Cardiff Central Market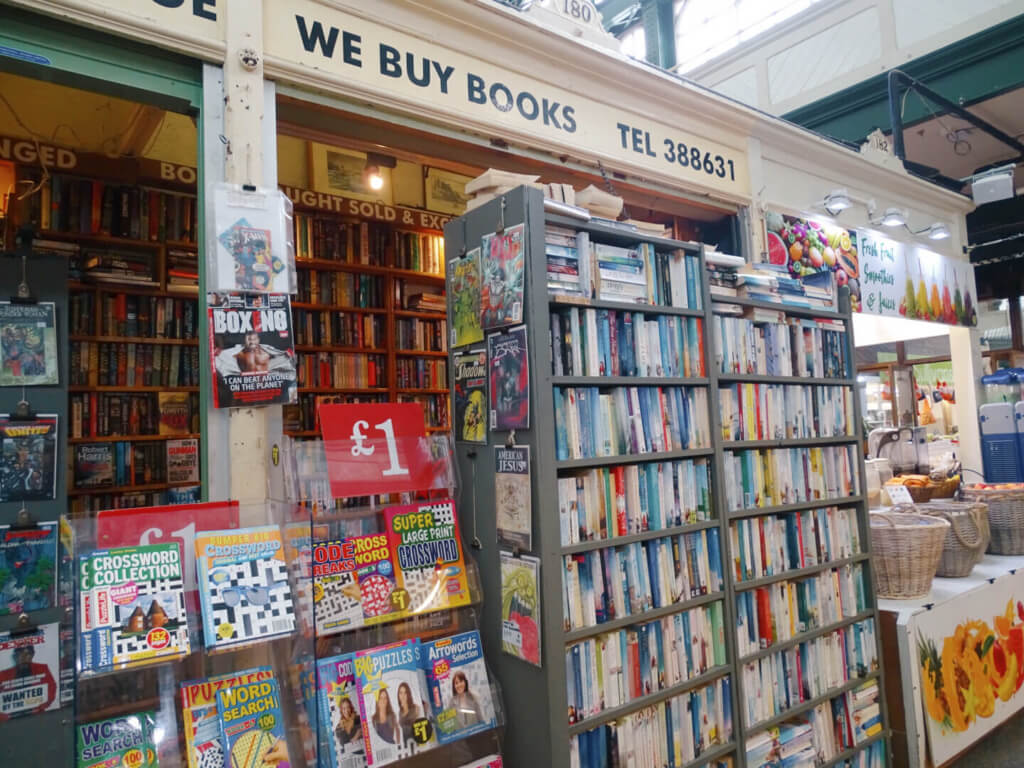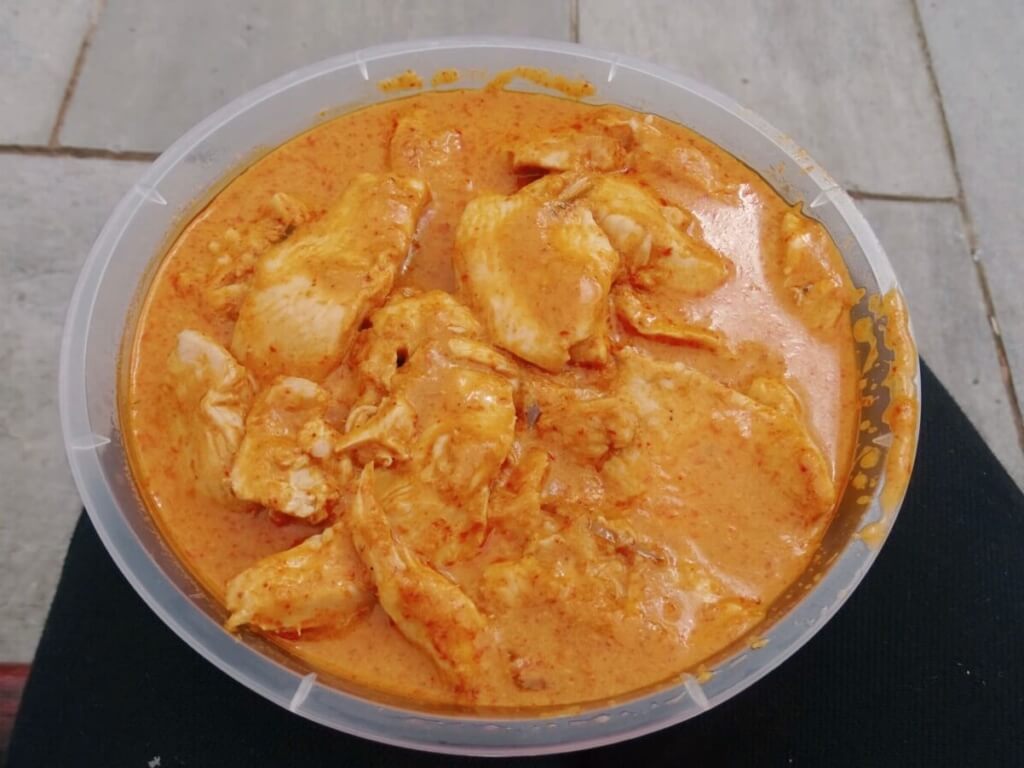 Housed inside the same Victorian-style covered buildings asf the Arcades, Cardiff Central Market is packed with lovely independent stands for example the second-hand bookstand pictured above.

But the highlight of Cardiff Central Market has to be the food! Not only is there a huge range of world cuisine on offer, but it comes in affordable, generous portions. A few highlights include:
Thai & Asian Delish cafe – I had an enormous portion of rich, creamy Panang curry for just £5.50. After my many foodie trips to Thailand, I can vouch for the dishes on the menu being authentic. It's a takeaway stand so grab your curry and eat on a bench in the square outside.
Mediterranean Foods – despite having devoured enough Panang curry for a family of four, I couldn't resist getting a takeaway box of olives, feta-stuffed peppers, dolma, hummus and sundried tomatoes from the friendly owner of this stall. There was a £5 limit on card so I HAD to have a baklava for the road, too 😉
Crockers Brunch Bar – fry ups from £3.50 and breakfast burritos? I'll head here next time.
Spirit Infusions – I spotted this place serving gin, rum and vodka slushies. Interested!
Bake Stones – with the motto 'happiness is a warm Welsh cafe', this is THE place to buy homemade Welsh cakes.
Shan's – this stand serving roast pork with stuffing always has a queue around the corner.
Sage Deli – grab your sourdough sandwiches and salads here. The Cubano sandwich looked incredible.
Ffwrnes Pizza – this famous pizza cafe is where I planned to eat before I got sidetracked by Thai and Mediterranean food. When I tried to return another day, I discovered it's sadly closed from Sunday to Tuesday! If you have just 1 day in Cardiff, you may want to plan it tactically from Wednesday-Saturday.
Cardiff Central Market address: St Mary St, Cardiff CF10 1AU.

Opening times: 8.30am-5.30pm, closed Sundays.
Early afternoon – National Museum Cardiff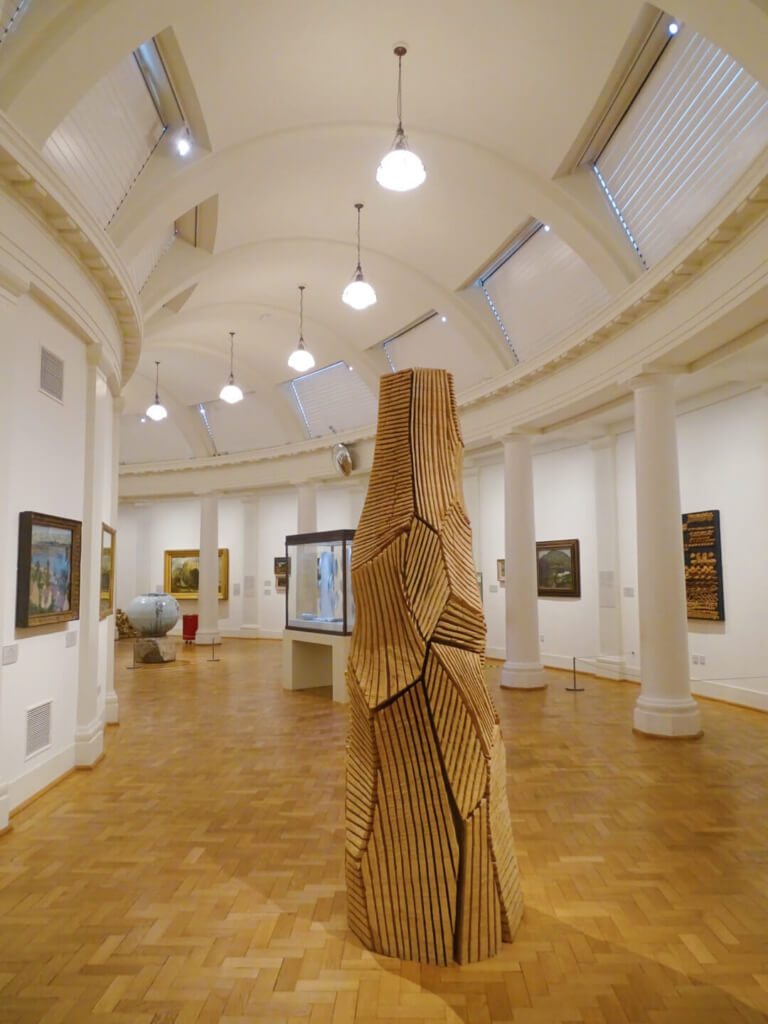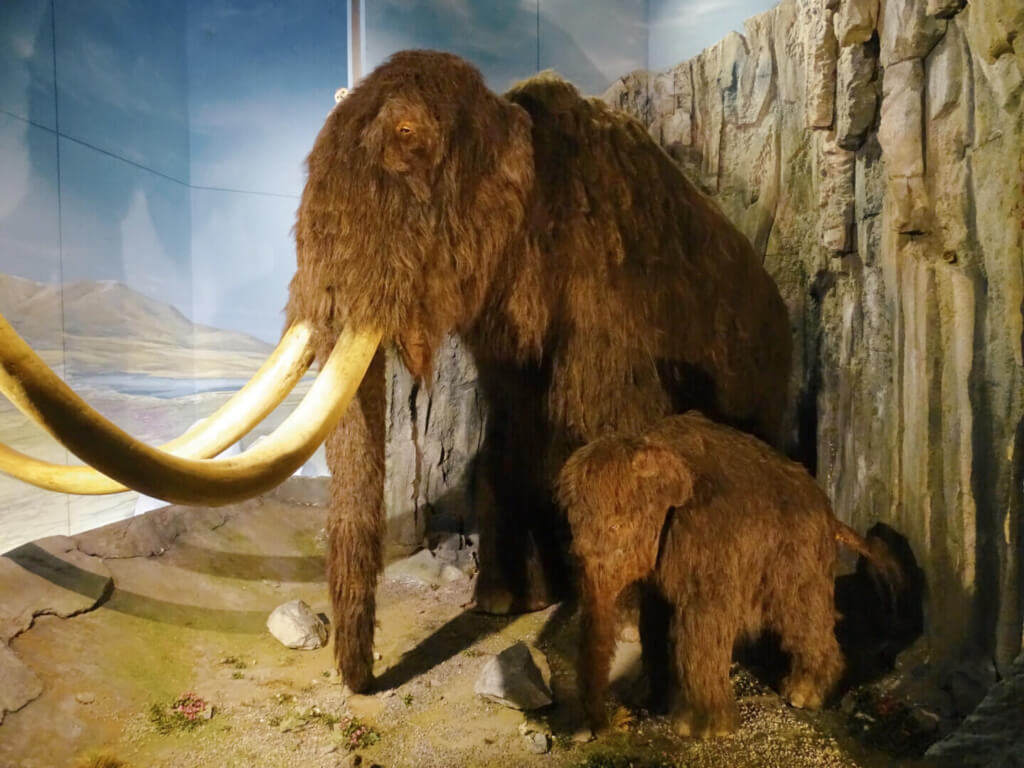 A trip to the National Museum is one of the best things to do during a day in Cardiff. Not only will you brush up on Welsh history and culture, but you'll also browse colourful, interactive exhibits including art from around the world.

Exhibits range from natural history beginning in Wales' pre-Ice Age era to traditional and modern Welsh art.

Temporary exhibitions change regularly: I caught one on the life of Welsh actor Richard Burton. Check the website's 'What's on' page before your visit.

Entry price: free!

Address: Cathays Park, Cardiff, CF10 3NP.

Opening times: 10am-5pm, Tues-Sun; closed Mon.
Mid-afternoon – Cardiff Bay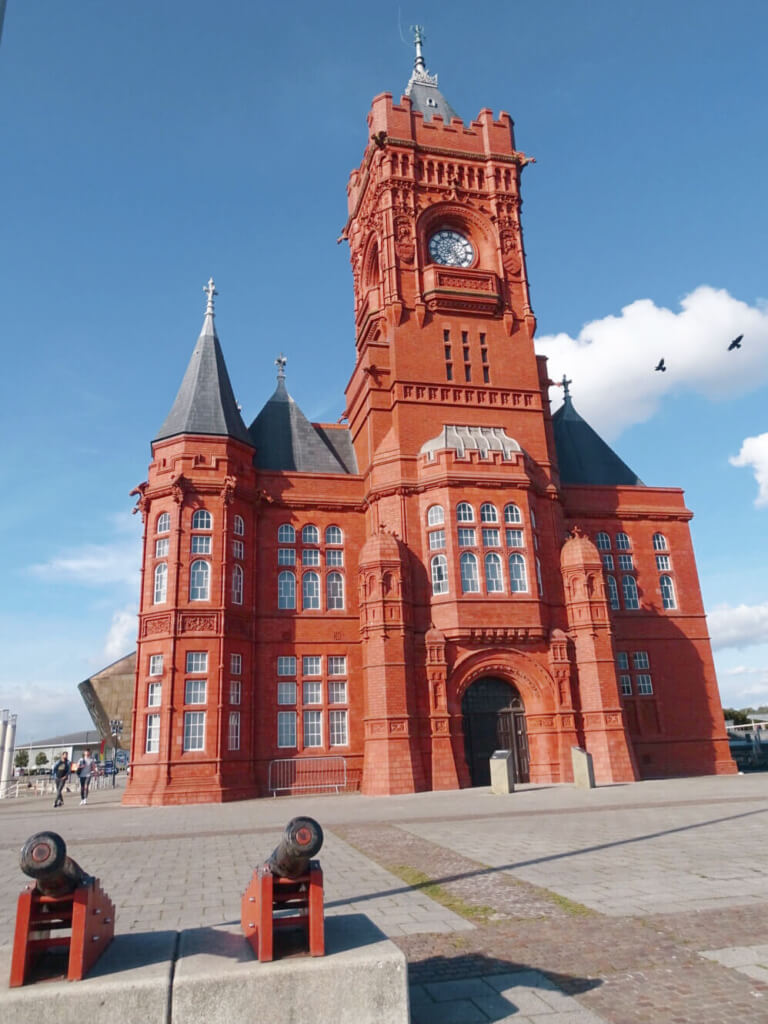 After your culture dose at Cardiff Castle and the National Museum, end your Cardiff 1 day itinerary at the Bay.

There's plenty to do for tourists: jump on a boat trip around the harbour, drink and dine at the many waterfront restaurants or find the Doctor Who fan sites.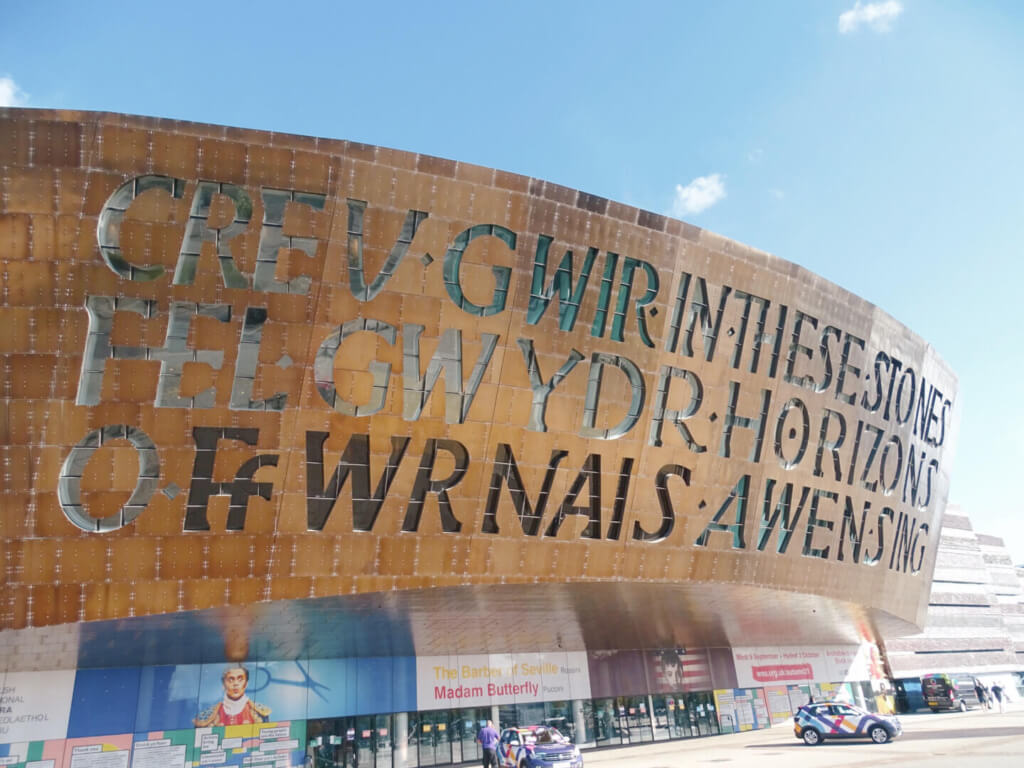 Places to see at Cardiff Bay include…
Wales Millennium Centre
This impressive building is worth a stop even if you do nothing more than admire it from the outside. However, there's plenty to do and see inside as it's used as a visual and performing arts centre.

From festivals to events and digital experiences, check the Wales Millennium Centre website to see what coincides with your Cardiff day trip.
Boat trips
For a fun afternoon activity, jump aboard a boat in Cardiff Bay and take a spin around the harbour. The Aquabus tours locations of interest including Mermaid Quay, the Wetlands nature reserve and the Barrage. It will also take you back and forth between Cardiff Castle grounds (Bute Park) and Cardiff Bay.

Bay Island Voyages will take you all the way to Flat Holm Island for a 3-hour tour. Another option is disembarking the Aquabus at the Barrage for Penarth which is a lovely town with lots of cafes, thrift shops, a pier and beach. While it's a great place to visit, time may be too tight during a one day Cardiff itinerary.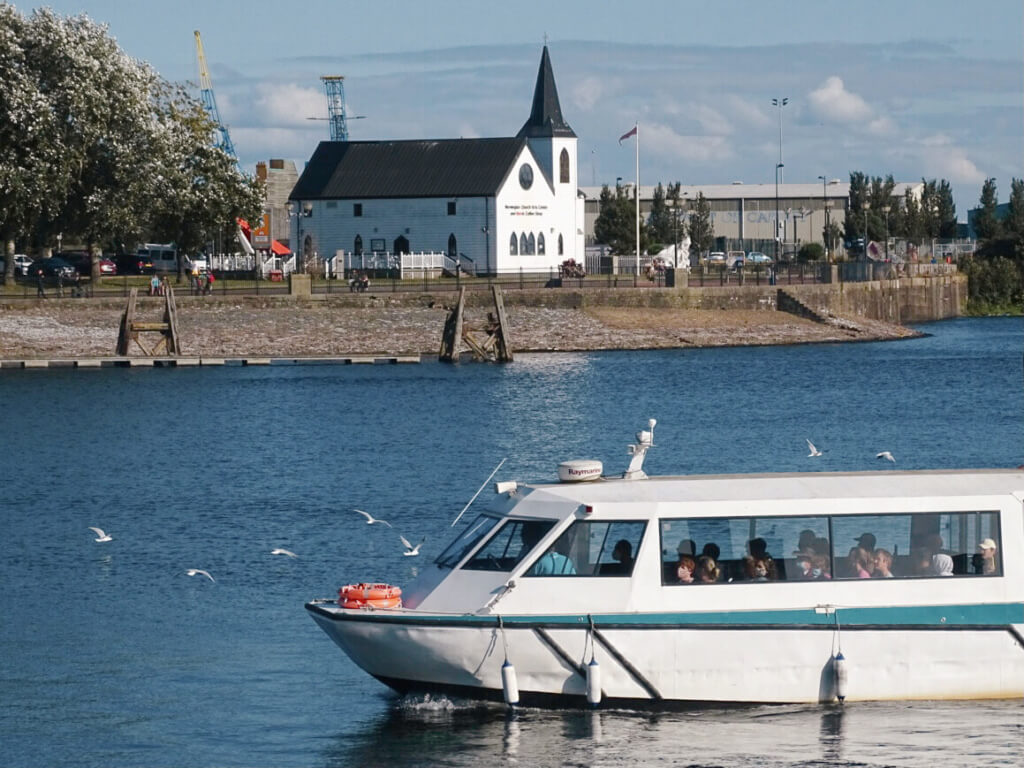 Norwegian Church Arts Centre
What do Norway, a church and the arts have to do with Cardiff, you might be wondering? The truth is not much, but it's still one of Cardiff's coolest attractions.

This Lutheran church was constructed in 1868 by the Norwegian Seamen's Mission to create community for the Scandinavian sailors based in Cardiff. When the coal industry diminished, the Church fell into disrepair but, luckily, the locals banded together to save it. Eventually, it found new purpose as an art gallery.

A fun Wales fact is that author Roald Dahl was baptised in this church (as he was born to Norweigan parents) and was at the forefront of the campaign to save the church. Don't miss The Dahl Gallery inside containing items from his childhood.

Address: Harbour Dr, Cardiff Bay, Cardiff CF10 4PA

Entry fee: free!
Doctor Who / Torthwood filming locations
TV fans will find plenty of Doctor Who filming locations around Cardiff including a few by Cardiff Bay. Beside the Wales Millennium Centre, Roald Dahl Plass is a paved square with a series of standing beacons used as the Torchwood headquarters.

A few metres away beside the water is a memorial to character, Ianto Jones. It's well maintained by Torchwood fans so swing by to pay your respects.
Restaurants around Cardiff Bay
Cardiff Bay is more about chain restaurants than independents but if you fancy grabbing a bite to eat before ending your Cardiff day trip, there's plenty of choice.

Cardiff Bay restaurant options include Pizza Express and Zizzis for standard Italian food, and Yakitori1 and Wagamama for Asian food. I always love the food at Bill's, especially the halloumi and avocado burger!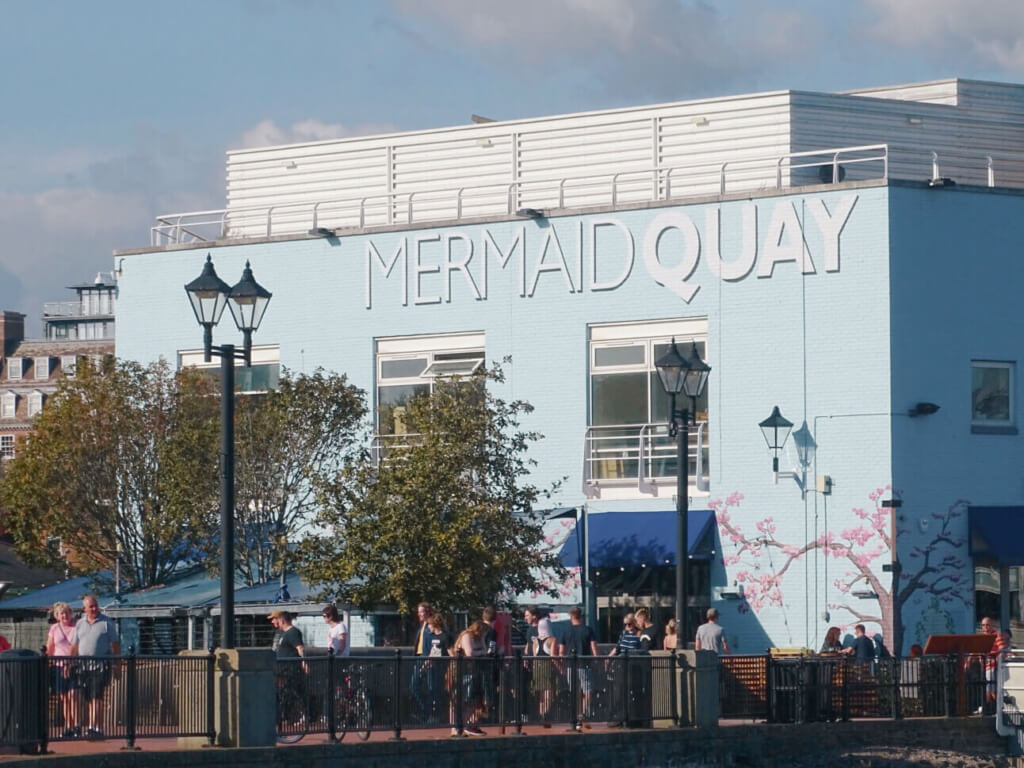 FAQs for spending 1 day in Cardiff
Is Cardiff worth a day trip from London?
I'd say so, yes. No, it doesn't have the same volume of museums, parks or cool areas as London but let's face it, where does?

A day trip to Cardiff from London is a great way to see somewhere new and learn about Wales.
Is Cardiff a safe city?
Cardiff regularly seems to get voted one of the safest cities in the UK AND one of the least safe cities in the UK. What can we take from this? That, like almost everywhere in the world, Cardiff has good and bad neighbourhoods as well as isolated incidents that can and do happen elsewhere.

The areas you visit in Cardiff as a tourist such as the city centre and Cardiff Bay are safe, friendly and well-lit. You don't need to have any concerns about safety when visiting Cardiff as a day trip.
How can I spend 2 days in Cardiff?
Staying overnight for a second day in Cardiff is a great idea. During a London to Cardiff day trip, you'll be on a tight schedule so, rather than whiz around Cardiff Bay on a quick boat trip, you could get off at the Barrage and spend half a day exploring Penarth. You could also take a leisurely walk in the Wetlands nature reserve.

Other options include a day trip to Barry Island and trips to Caerphilly Castle and Castle Coch. Then, there are the lesser-known Cardiff neighbourhoods like boujee Pontcanna and up-and-coming Canton. There are some fantastic brunch cafes here like Hard Lines Cafe & Roastery.

Even a full day relaxing in Bute Park would be time well spent. To summarise, you could easily spend a week in Cardiff. I would know because I did!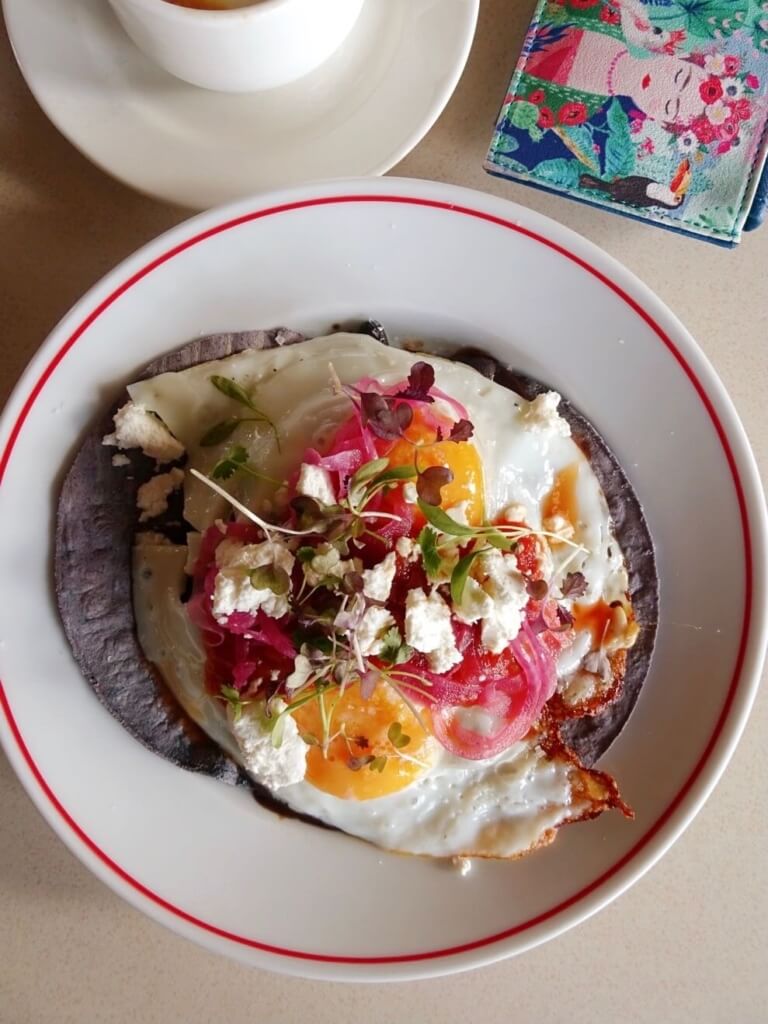 Is Cardiff an expensive city?
If you're taking a Cardiff day trip from London, you won't think so! In my opinion, Cardiff is the cheapest UK capital, considerably cheaper than London or Edinburgh (why do you think I had to write this guide to the free things to do in Edinburgh?).

Saying that, it's still the UK so it's not a total bargain. After a couple of meals, a bus ticket, boat ride and Cardiff Castle entry, I quickly spent £50 during a day in Cardiff. But it was worth it!
Thanks for reading my Cardiff itinerary for 1 day!
For more travel content, follow me on Instagram, Facebook, Twitter and YouTube.
Read my other Wales blogs:
Liked this Cardiff day trip itinerary? Pin it for later!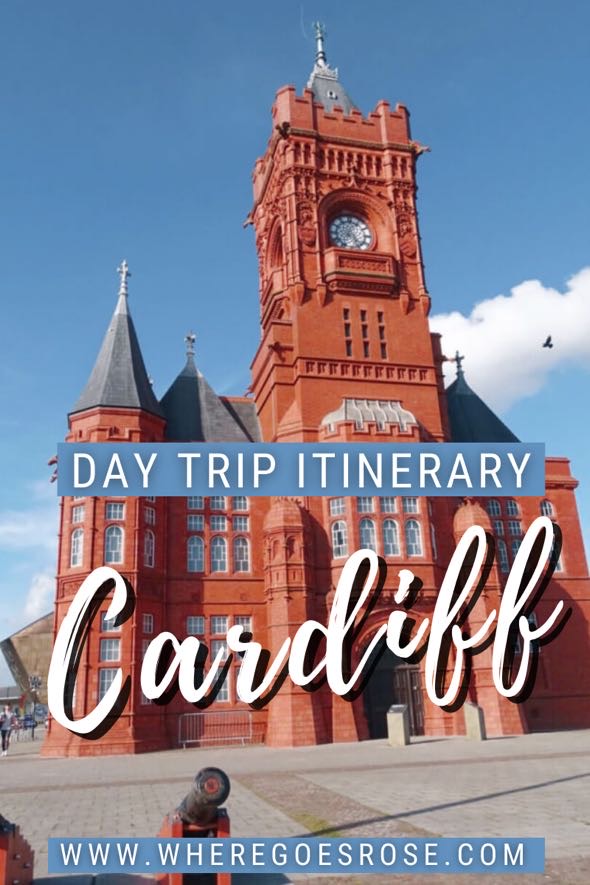 WALES QUICK LINKS

Guidebooks – LP always get my seal of approval. Use the latest copy of Lonely Planet Wales / Lonely Planet Great Britain.

Flights (international and domestic): I use Skyscanner to find the best-value flights, using the 'search by month' tool to find the cheapest dates. You can also use the 'to anywhere' feature if you're flexible on where you're going.

Car hire – use Rentalcars.com to compare car rentals and campers in the UK (and all around the world).

For trains, use Transport for Wales. The search feature allows you to compare prices, and they have a 'capacity checker' for safe travel in 2021.

For buses, I use Busbud. It's the only site that compares UK coaches and buses. Find London to Manchester journeys for £1! 

For hotels and self-catering apartments, I use Booking.com. You can filter by review score and price to find the best-rated budget places. For hostels, I use Hostelworld.com.

To save money on accommodation, I use Trusted Housesitters, a website that connects homeowners going away and travellers who can sit their homes & pets.

Browse UK tours and activities on GetYourGuide.

For food tours pairing travellers with passionate local chefs and foodies, check out EatWith. 

Need travel insurance? I use True Traveller (for Europe residents) since it's affordable but covers everything you'd need including various activities, valuables and pre-existing conditions. Unlike some companies, they insure you if you're already travelling / don't yet have your flight home booked. Get a quote.

For travel insurance for other nationalities, I recommend Hey Mundo and for long-term digital nomad travellers, I suggest Safety Wing.

Check out my resources page for more travel discounts and budget tips from my 10+ years on the road!