A local recently told me that tourists have only been coming to Nusa Penida for 2-3 years, compared to neighbour Nusa Lembongan's 10 years of tourism. I wonder if in a few years Nusa Penida will be tarmacked and built up with resorts. I hope not.

Now's definitely the time to see it and enjoy its local charm!
How long to spend on Nusa Penida
Atuh Beach
Simply sitting on Atuh Beach and watching the waves batter the cliffs is an experience. The tide is still strong as it hits the sand so I chilled on the beach rather than braving the water. Apparently Atuh Beach is a stunning spot for sunrise, although I'm not sure I'd want to drive there in the dark.

Take a whole day to visit Atuh Beach and visit Goa Giri Putri Cave on the way there or back.
Angel's Billabong
Broken Beach
Note – the road to and from Broken Beach and Angel's Billabong is treacherous to the max. 'Road' is a compliment – it's more a stony dirt track on a vertical incline. Honestly, all I could think about (well, almost) while at these amazing natural attractions was how we'd ever make it back without coming off the bike. Go slow. Beginners don't try!
Kelingking Beach
Snorkel or dive with manta rays
Peguyangen Waterfall
Manta Point
Crystal Bay
Goa Giri Putri Cave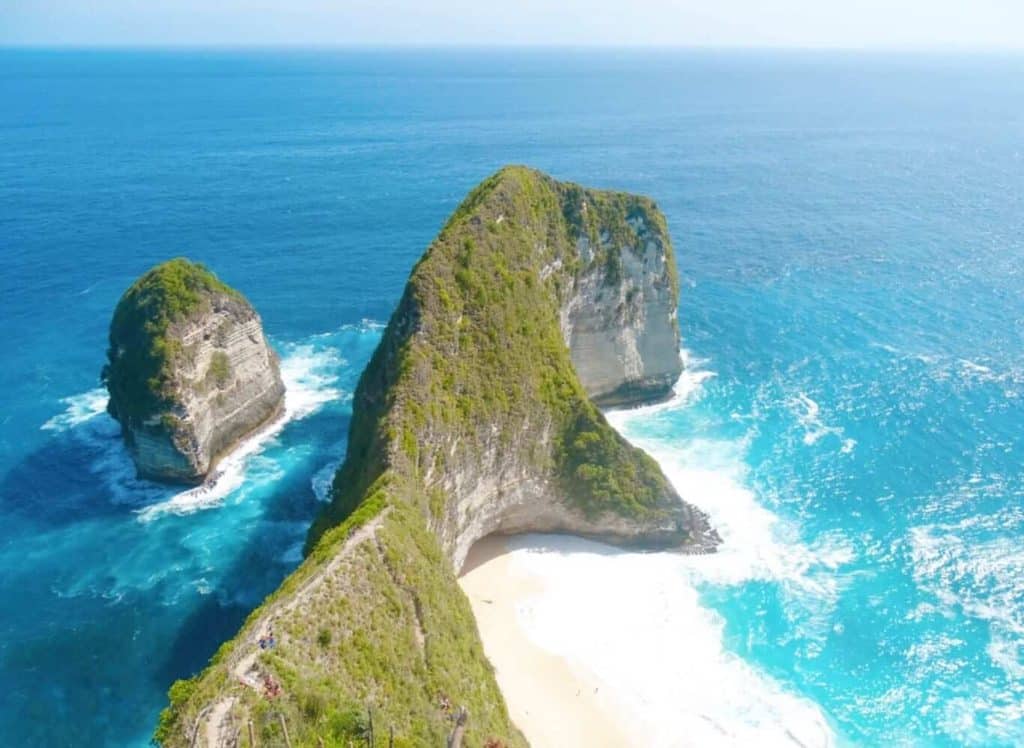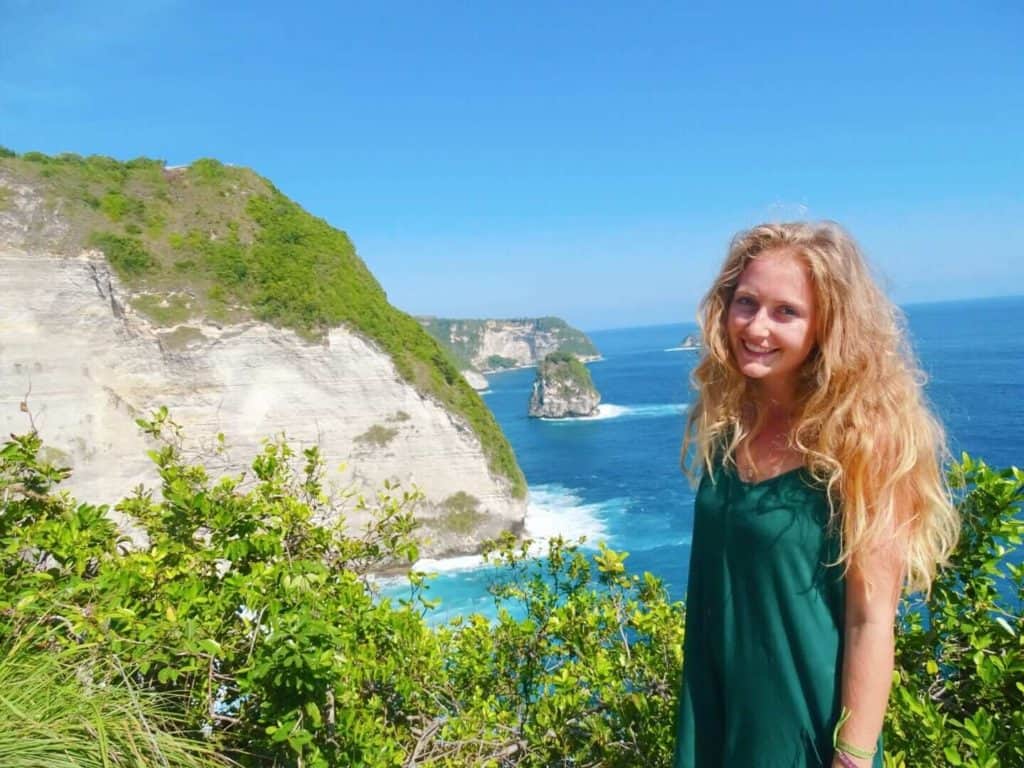 Day 3 – Manta Point, Peguyangan Waterfall and Crystal Bay
How to get to + around Nusa Penida
Catch a ferry from Bali. Many companies will pick you up from your Bali accommodation and drop you back there after. It doesn't have to be the same place you were picked up from – we left from Uluwatu and got dropped back in Canggu. Sort this with your accommodation, any tour agency or book your ticket online with Klook.

Getting to your Nusa Penida accommodation – you'll need to haggle with the taxi drivers at the pier. Try not to get ripped-off – they wanted 150,000 IDR for a 15-minute ride and the lowest we managed to get one down to was 80,000.

Getting around Nusa Penida – hiring a scooter for 70,000 IDR a day (and filling up the tank for 10,000) is your best option. Do this if you have ridden before because of the notoriously bad roads. If you're not confident with this option, sort out a scooter or taxi tour with your accommodation or book one online.
Finally, the street art!