Is 2 days in Kuala Lumpur enough?
While I could easily live as an expat in Kuala Lumpur, you're probably visiting on a short trip.

I'd say that 2 days are enough to visit Kuala Lumpur. This will allow you to see the sights at a fairly fast pace but you won't be rushed off your feet.

Two days in Kuala Lumpur makes for a great introduction, so let's dive into the best things to see, do and eat…
Wander Chinatown / Petaling Street
Chinatown is a great place to start your 2 day Kuala Lumpur itinerary: there's culture, street art, food, coffee and shopping opportunities. As I found out when eating Chinese food in Melaka, the Chinese diaspora has contributed to Malaysia's rich cuisine and culture.

Start at Petaling Street, a market that churns out every 'designer' good imaginable: sunglasses, watches, makeup, bags and electronics (I'd avoid buying the latter unless you want them to explode while on charge). It's a little hectic but well worth a wander. Behind the gleaming goods are authentic food courts and bustling local temples.

Note – you might be disappointed if you expect a shiny Singapore from KL's Chinatown. It is a little grubby in parts and you'll want to keep an eye on your bag. I've never had trouble there but I just want to manage your expectations.
Guan Di Temple
Right beside Petaling Street Market sits this practising Taoist temple. If you haven't visited many Chinese temples before, you'll be captivated by the swinging lanterns and slowly-burning incense.

There's an even more impressive Chinese temple to visit later in this Kuala Lumpur itinerary, but this is a good introduction.

Next, walk a few metres towards…
Sri Mahamariamman Temple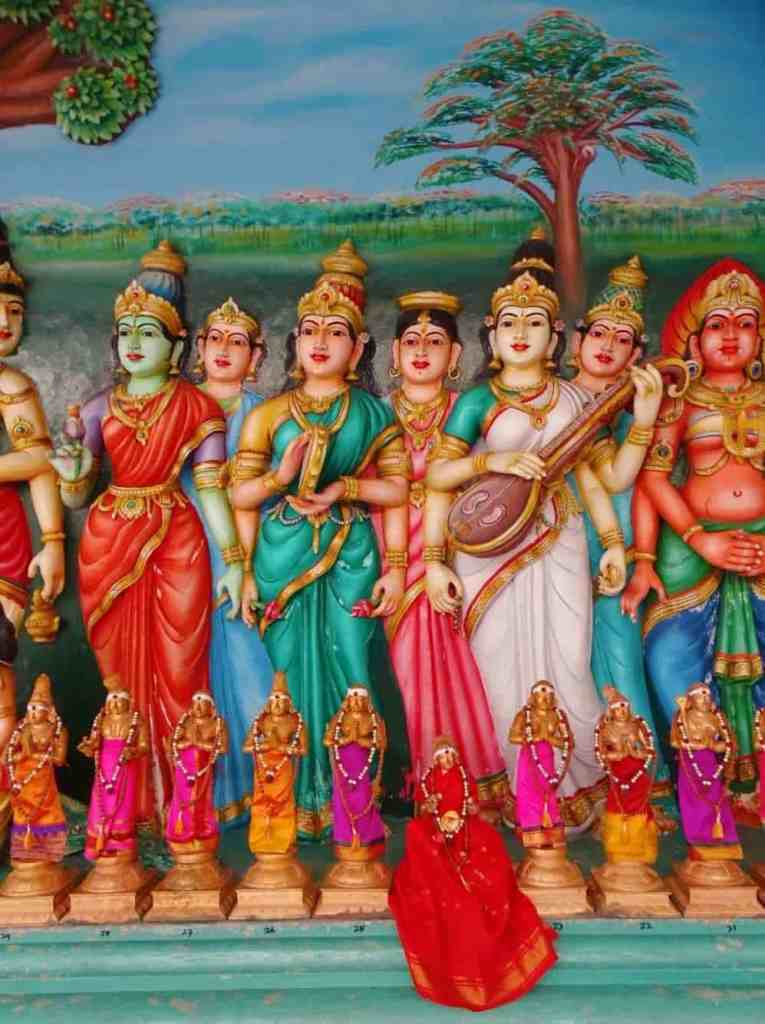 Across the road from Guan Di Temple is one of my favourite spots in Kuala Lumpur, Sri Mahamariamman Temple. This colourful Hindu temple was one of the first things I saw when I first arrived in Malaysia in 2016. I've been back many times since.

You can go inside but make sure your legs are covered – borrow a sarong for free at the entrance if you don't have your own.
Lunch – street food or a cute cafe
There are options for all palettes during 2 days in Kuala Lumpur. Start your eating adventures in Chinatown. In addition to Chinese food, you'll find lots of Malaysian dishes and Western cafes, too.
Street food
Another great option is Kedai Kopi Lai Foong, a busy local hawker market across the road from Petaling. The lala clam noodles and beef noodle soup are highly recommended. Mains are around 10 MYR.
Merdeka Square / Masjid Jamek
KL Forest Eco Park
Bukit Bintang – street art and street food
Where to find street art in Bukit Bintang:
Jalan Alor Night Market
Admire the Petronas Towers
Thean Hou Temple
I can't get enough of Thean Hou. Not only is it a gorgeous temple, it offers impressive views of the city. In between the hanging lanterns and dreamy spirals of incense, you'll glimpse city skyscrapers. It doesn't seem quite right but as I'm learning, in KL anything goes!

Thean Hou has six tiers and is dedicated to the Chinese goddess of the sea.

Entrance is free and a taxi there only costs a couple of dollars. It's up a fairly steep hill without much sign of pavement so I wouldn't recommend walking.

Once you're finished, it's just a 5-minute taxi ride to…
Lunch in Little India (Brickfields)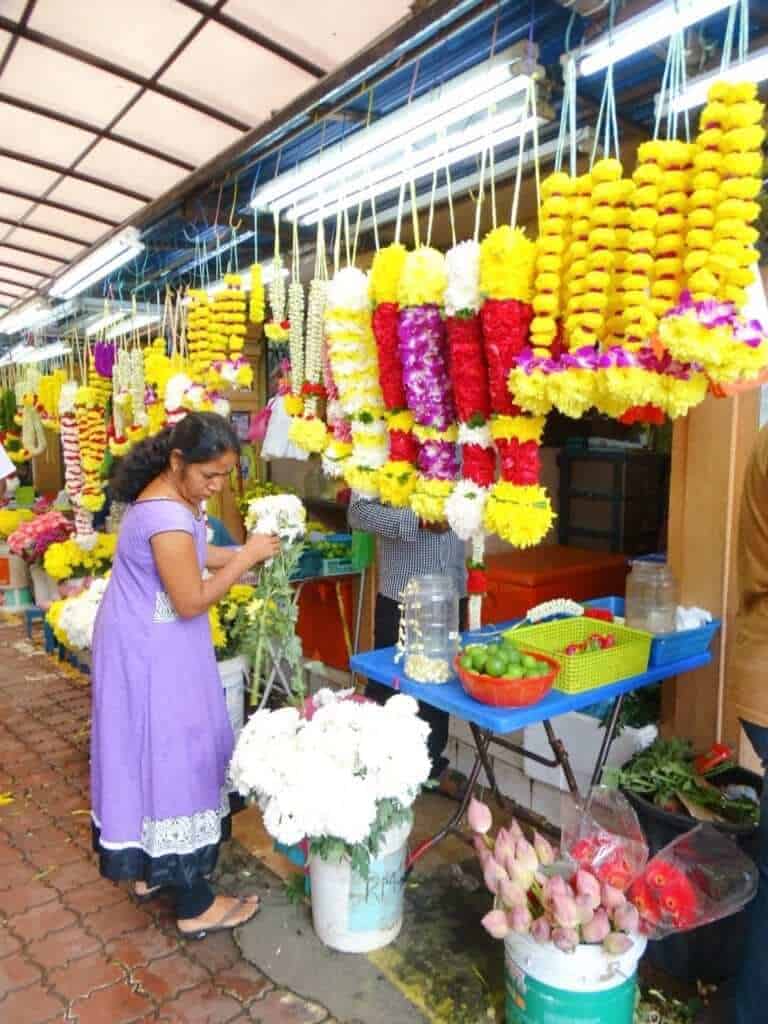 If you've explored Chinatown, a visit to Brickfields (Little India) will be a cultural contrast. As well as seeing how the other major ethnic group in Malaysia live, you'll find jewellery & fabric stores, colourful markets and food… So much food!

Grab a stool anywhere busy and tuck into a tasty, affordable feast. I paid 6 MYR for this veggie plate above.
The Batu Caves
You can't spend 2 days in Kuala Lumpur and miss this stop. The world-famous Batu Caves have recently had a makeover. When I visited in 2016, the stairs were plain; now they're rainbow-coloured and I know which I prefer!
Spend the afternoon climbing the staircase, dodging the cheeky monkeys who will steal anything you let them, and admiring skyline views of Kuala Lumpur from the top.
You can head inside the caves to explore colourful Hindu temples, and even take a tour to learn about the history of the area. Your guide will take you into pitch darkness which is kinda spooky!
Note – you need to cover your legs at the Batu Caves. Sarongs can be rented for a refundable deposit at the bottom.
Best things to eat in Kuala Lumpur
A highlight of visiting KL is clearly the food. Don't miss the following dishes: