This post may contain affiliate links to things like tours, hotels, Amazon associates and products. These help me earn a small commission at no additional charge to you.
Cowley Road is one of my favourite parts of Oxford. It's bright and colourful with street art, international cuisine and lots of fantastic places to eat and drink. In this guide, I'll tell you about the best cafes and restaurants on Cowley Road Oxford.
Check out my other Oxford food guides:
Cowley Road runs from Magdalen Road to Cowley in East Oxford. It's a hub of independent business and international cuisine thanks to communities of people from all around the world.

There's also a lively live music scene thanks to the O2 Academy Oxford (hands up who remembers it as the Zodiac??) as well as a vibrant carnival held in July each year.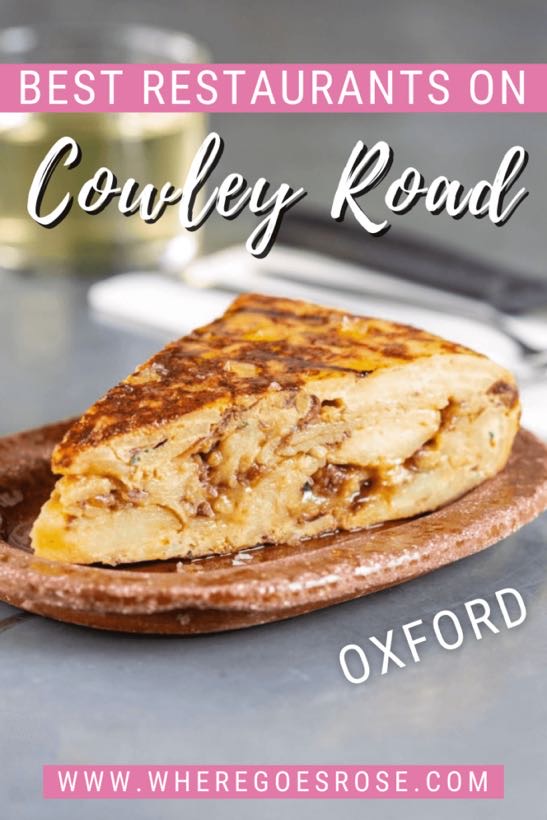 Restaurants on Cowley Road Oxford
What do I love about the Cowley food scene? Apart from a Nandos, there are no chain restaurants here. Cowley is a fantastic place to support local business and sample food Thai to Tibetan, Caribbean and Lebanese… The list goes on!

Here are a few of my favourites, in no particular order:
1. Spiced Roots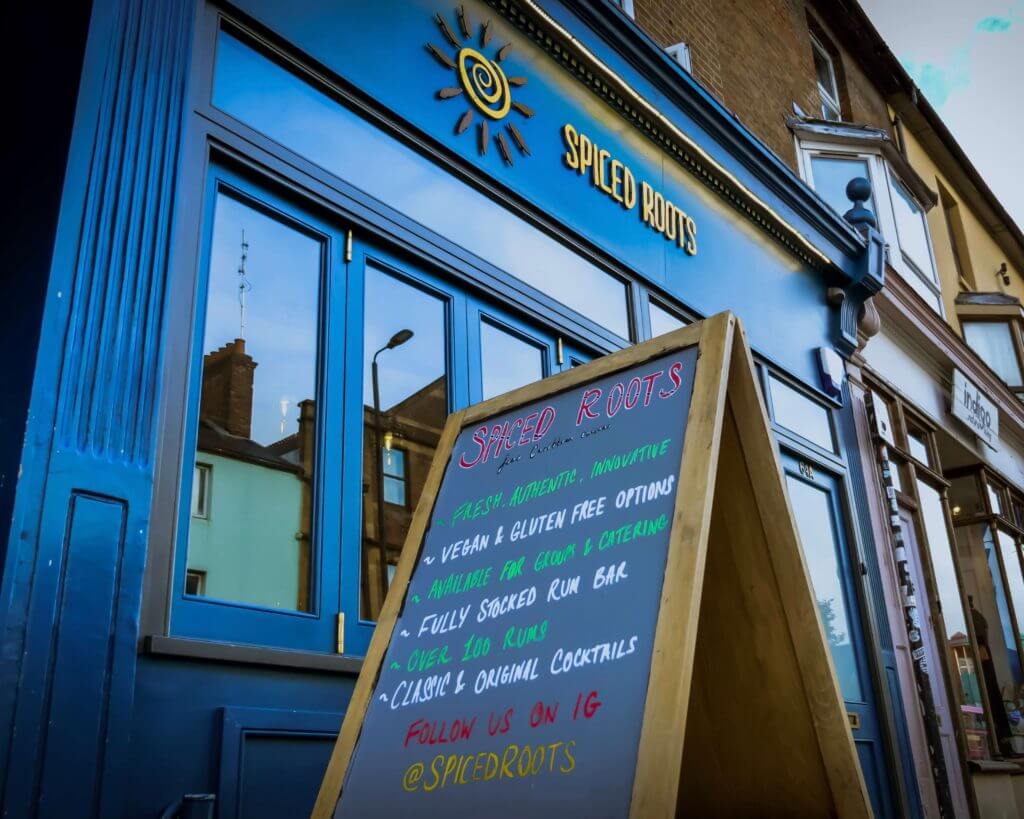 Who knew the UK's best Caribbean restaurant was here in Oxford? Although having eaten at Spiced Roots, I'm not surprised. The food is phenomenal!

Dine on inventive starters like jerk chicken spring rolls and saltfish croquettes before moving onto mains. As well as your classics like jerk chicken and curry goat, Spiced Roots have an impressive range of veggie and vegan dishes like potato and pumpkin curry with roti, and jerk tempeh with black rice.

With mains starting from £14.50, it's not the cheapest place to eat on Cowley Road but it's definitely one of the best!

Who could forget the cocktails? From rum punch to classic cocktails with a Caribbean twist, you won't find a similar selection elsewhere.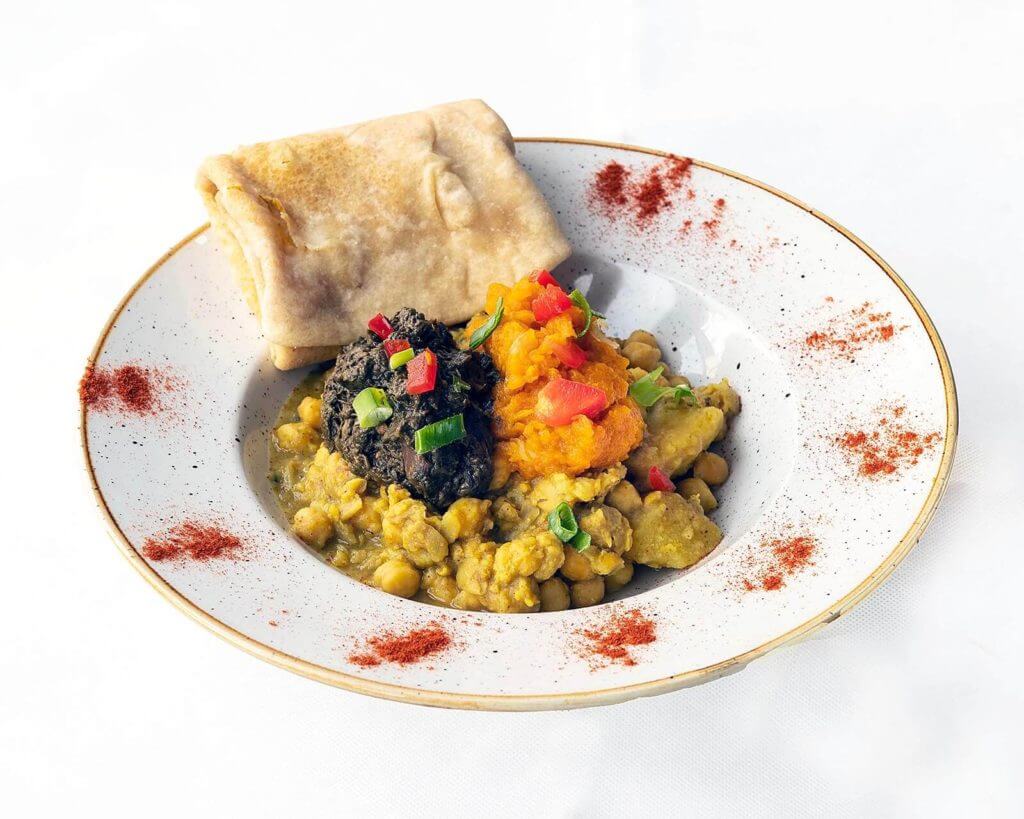 Address: 64 Cowley Road.

Opening times: 5.30-11pm, Thursday-Monday; 12-2.30pm and 5.30-11pm, Sat and Sun; closed Tues and Weds.

Side note – if you're looking for a fun foodie TikTok account to follow, check out @spicedroots!
2. Kazbar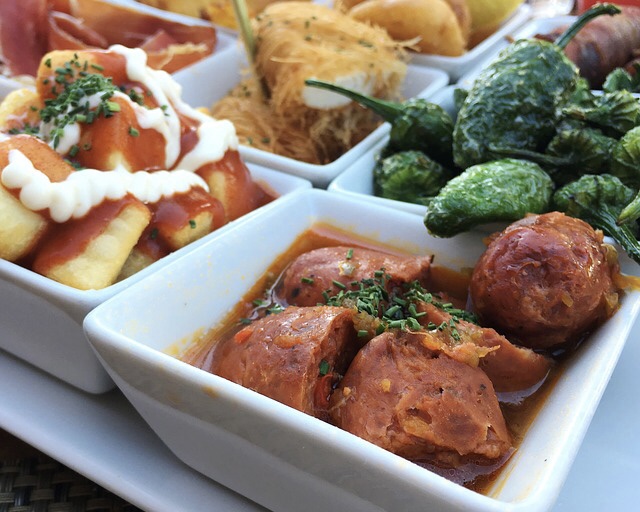 This restaurant on Cowley Road has been serving Spanish/North African tapas for years. Tuck into mezze dishes like giant garlic prawns, patatas braves, Moroccan lamb, Iberian ribs, goat's cheese, manchego and luxurious veggies like chargrilled artichoke and braised butternut squash.

The brilliant yellow venue is cluttered with Moroccan lamps and indoor trees. Perch at the bar in the greenhouse-style conservatory and sip on a cava mojito or raspberry fizz cocktail.

Address: 25-27 Cowley Road.

Opening times: 5-12pm, Mon-Thurs; 5pm-12.30am Fri; 12pm-12.30am Sat; 12-11pm Sun.
3. Cafe Coco
Beside Kazbar is another fantastic Cowley Road cafe which has been open since 1992. They serve hearty English breakfasts (as well as nutritious ones like Superfood Porridge), mezze boards, pizzas, salads and burgers.

Visit any time of day for a buzzy vibe at this colourful cafe awash with vintage posters and quirky furnishings. They also serve red and white wine from around the world and a selection of classic cocktails.

Address: 23 Cowley Road.

Opening times: 10am-5pm Sun-Thurs; 10am-11pm, Fri-Sat.
4. Arbequina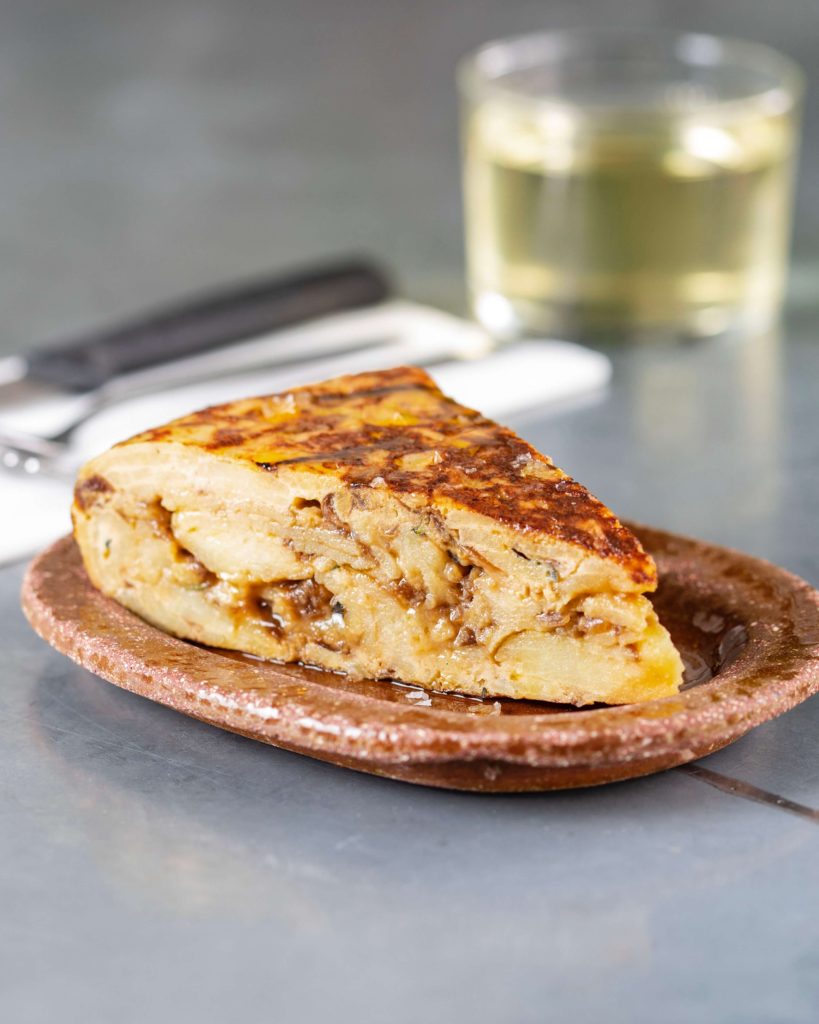 I don't usually like to write about places I haven't personally been but I'll make an exception for Arbequina. After opening a couple of years ago, it's become one of the coolest places to eat on Cowley Road.

Arbequina have apparently perfected Spanish tapas with a modern twist. With a short-but-sweet menu (the best type) and quality ingredients, expect to pay £5-15 per dish. I hear the tortilla is exceptional.

Address: 74 Cowley Road.

Opening times: 5-8.30pm, Fri & Sat. Walk-ins available.
5. Atomic Burger
For burgers in Oxford, you can't beat Atomic. They serve insanely enormous beef, chicken and vegan burgers with a ton of weird and wonderful (heart-stopping) toppings from bacon to fried egg, pulled pork, blue cheese and bbq sauce.

If none of the combinations appeal, build your own. They also serve pizzas and hot wings although frankly, I can't imagine ever visiting and not having a burger!

Wash it all down with an equally OTT freakshake.

Address: 92 Cowley Road.

Opening times: 5-10pm, Mon-Fri; 12-3pm & 5-10pm, Fri & Sat.
6. Oli's Thai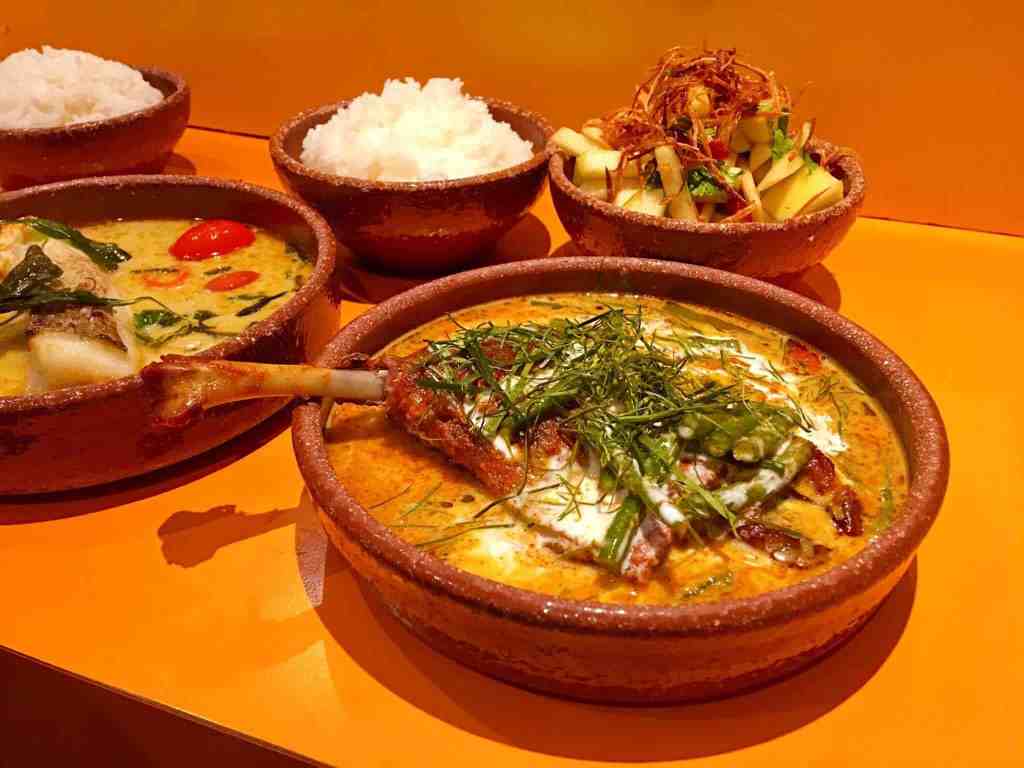 Some of the best Asian food in Oxford can be found at Oli's Thai. Although it's difficult to get a table at this intimate restaurant, it's worth it – even if you have to squeeze in at the bar.

They serve just a few fantastic dishes like confit duck Penang curry and steamed seabass with lime and chilli. The dishes are simple but exceptional, and the prices are surprisingly reasonable.

Call to book a table (but prepare for a 3-month waiting list) or turn up on the dot of opening time.

Address: 38 Magdalen Rd, Cowley.

Opening times: 12-2.30pm & 5-10pm, Tues-Fri; 12-9pm Sat.
7. Pomegranate
I had a delicious meal at Pomegranate Lebanese restaurant on Cowley Road. We started with halloumi, falafel and cauliflower with tahini before moving onto lamb shish kebabs. Main dishes start from £15.

Vegans can try moussaka and okra with tomato sauce, while seafood lovers can sample the sea bream with chilli and walnut.

Address: 126 Cowley Road.

Opening times: 5-10pm daily.
8. Za'tar Bake
This Arabic bakery is yet another fantastic place to eat on Cowley Road. The manakeesh flatbreads are a highlight, or you can try the 'upside down' maqloubah dishes. Then, there's moussaka, koftas, tagines and Middle Eastern quiches and wraps.

Throughout the day, they also serve all-day breakfast like shakshuka and baked eggs with halloumi. Wash it down with mint tea.

Address: 166 Cowley Road.

Opening times: 12-9pm, Tues-Fri; 10am-9pm, Sat & Sun.
9. Taste Tibet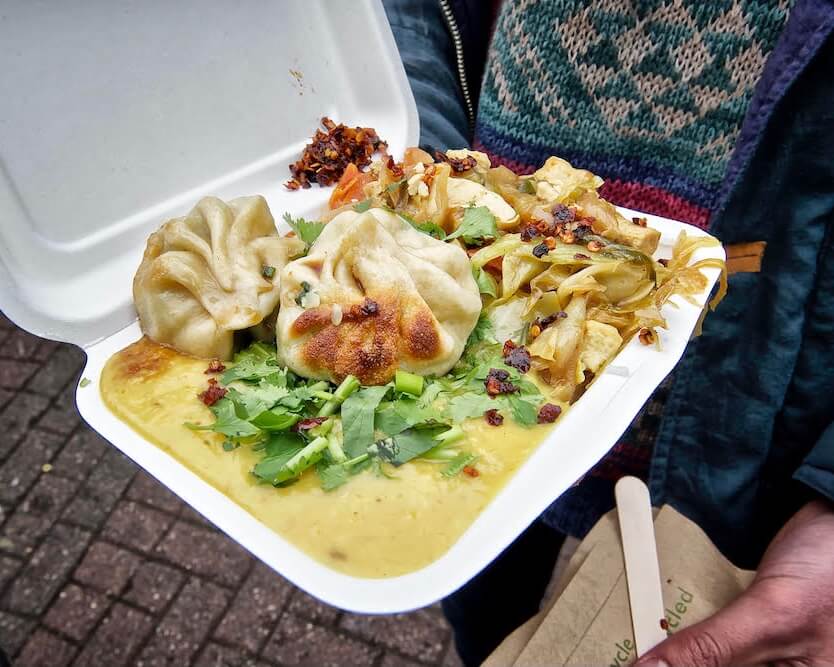 Taste Tibet has had a special place in my heart since its days as a stand at Gloucester Green Market. After rave reviews from BBC Good Food and The Guardian, they've finally got their own restaurant near Cowley Road. Let's celebrate with momos!

They're open for lunch and dinner, serving Tibetan classics like momo dumplings (veggie or beef), chicken curry, and spinach and chickpea curry. I'm keen to visit again and try the sha balep and tsel balep AKA beef / veggie pies. Tibet meets England and I like it!

Address: 109 Magdalen Rd, Cowley.

Opening times: 11.30am-2pm (lunch) Thurs-Sat and 5-9pm (dinner), Weds-Sat.
10. Big Society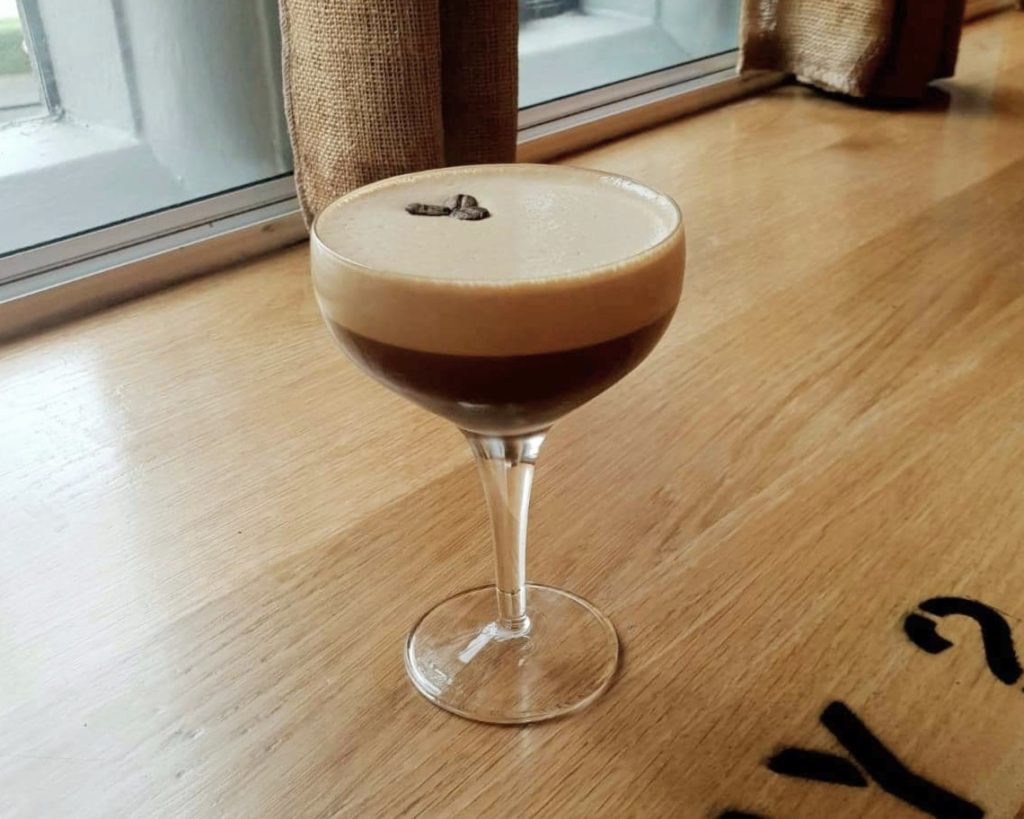 Big Society is another of my favourite Cowley Road restaurants with a relaxed pub feel, foosball tables and a spacious garden area. The food isn't gourmet but who doesn't love American-style comfort food? (I guess the answer is anyone on a diet!).

Tuck into burgers, cheesesteaks, fried chicken, hot dogs, grilled cheese, nachos and fries (preferably not all in one go), or visit from 12-3pm for brunch.
Address: 95 Cowley Rd, Cowley, OX4 1HR.
Opening times: Mon-Thurs, 5pm-11pm; 5pm-12am, Fri; 12pm-12am, Sat; 12-10pm, Sun.
Related read: The best pub gardens in Oxford
11. Happy Friday Kitchen
Visit Happy Friday Kitchen on Cowley Road for some of the best vegan food in Oxford. If you envision tofu and salads when you think of vegan food, think again!

Happy Friday serve burgers, hot dogs and pizza with quirky toppings like mac 'n' cheese, as well as proteins like jackfruit and Seitan.

I'm keen to fry the dessert pizza with 'Notella' and chocolate fudge sauce…

Address: 282 Cowley Road.

Opening times: 12-3pm & 5-9pm, Weds-Fri; 12-9pm, Sat & Sun.
12. Coconut Tree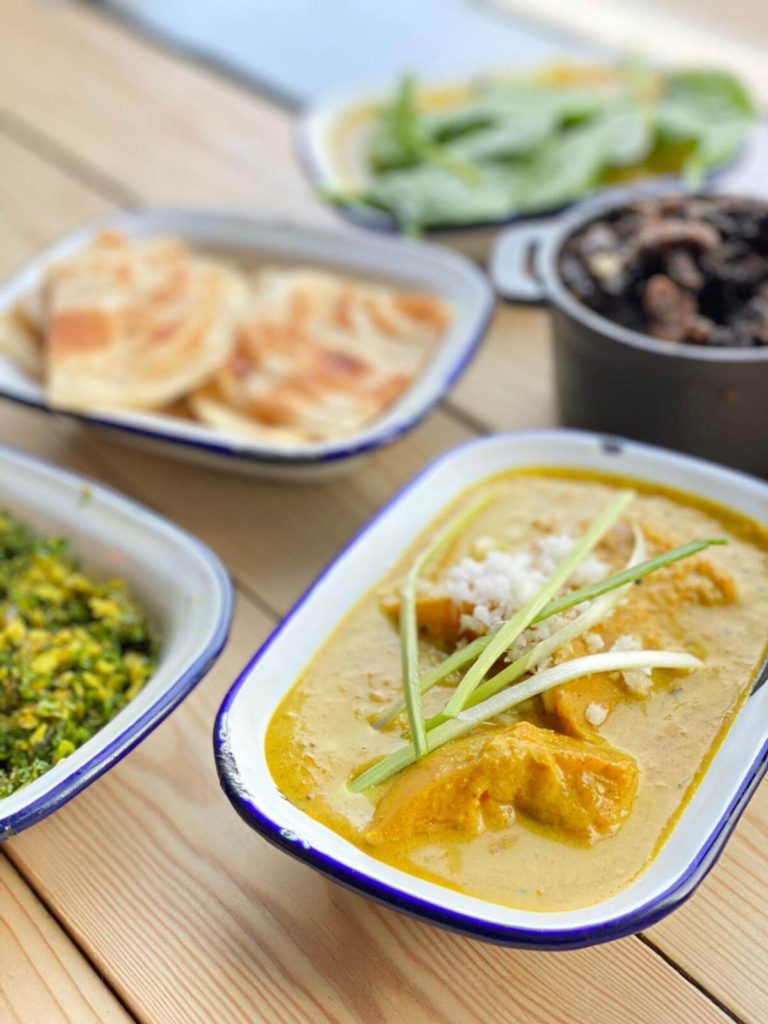 I've crowed about the Coconut Tree in about 10 blog posts now! Am I officially obsessed?

So I don't have to type it all out again… Just trust me. The Coconut Tree (on St Clements) serve the best Sri Lankan food you will ever eat in your life with plenty of vegan options and fantastic cocktails. Just go!

Address: 76 St Clement's St, Cowley, OX4 1AH.

Opening times: 12-10pm Sun-Thurs; 12pm-12am, Fri-Sat.
13. Rusty Bicycle
Just around the corner from Cowley Road is Magdalen Road where a few of my favourite haunts can be found including Oli's Thai and Rusty Bicycle.

This sister restaurant of the Rickety Press (one of my favourite restaurants in Jericho, Oxford ) doles out woodfired pizzas and juicy burgers from inside a traditional British pub. Don't miss the truffle parmesan fries…

Address: 28 Magdalen Road, Cowley, OX4 1RB.

Opening times: 12-7pm daily.
Cafes on Cowley Road Oxford
Once you've finished with the best restaurants on Cowley Road, why not explore the coffee scene? For those on the hunt for the best coffee shops in Oxford, there are a few offerings found here…
14. George & Delila
Serving paninis, bagels, coffee, ice cream and other deli goods, G&Ds is one of the best-loved and longest-standing cafes in Oxford. As well as this cosy cafe on Cowley Road, there are two sister branches on St Aldates and Little Clarendon Street.

Ice cream flavours include butter pecan, blueberry lemonade sorbet, lemon meringue and Turkish delight (as well as your regular classics).

Address: 104 Cowley Road.

Opening times: 11-7pm daily.
15. GigaBean Coffee House
This independent Cowley Road cafe (in the same building as Mac Simple) serves excellent espressos, flat whites and cappuccinos with dairy, oat or almond milk. It's cute little spot with friendly owners.

Address: 38 Cowley Road.

Opening times: 10am-5pm; closed weekends.
16. Peloton Espresso
This chilled coffee shop on Cowley Road is packed with cycling decor, art and coffee paraphernalia. Order the espresso with a generous slab of banana bread!

Address: 76 Cowley Road.

Opening times: 9am-5pm daily.
Looking for more food near Cowley Road?
There are two lovely community markets near Cowley Road, the closest being East Oxford Farmers Market held on a Saturday. Although it's mainly local produce, I had the hands-down best falafel of my life here! Read all about these markets in my Oxford food market guide.
Enjoy cool areas of Oxford? Check out my neighbourhood guide to Jericho, another of my favourite Oxford postcodes.
I hope you enjoy visiting these Cowley Road Oxford restaurants!
Read my other Oxford posts:
For more travel content, follow me on Instagram, Facebook, Twitter and YouTube.
Liked these Cowley Road Oxford restaurants? Pin this for later!