Dharamsala travel guide
Let's clear up some confusion. Dharamsala (also spelt Dharamshala) is the name of the region but it's also the small city at the heart of it.

Mcleod Ganj is a town within the Dharamsala region and, in my opinion, the best place to stay. It's a great place for budget travel in India because you can explore on foot and there are plenty of cheap guesthouses.

There are other nearby towns to explore like Dharamkot which you can visit whether you're based in Dharamsala or Mcleod Ganj.

The area of Dharamsala is in the state of Himachal Pradesh, up in the north of India and surrounded by the Himalayas. Along with other towns like Shimla, Dalhousie and Manali, the region experiences freezing winters and pleasant summers.

Away from the clamour of India's cities, it's one of the top destinations for solo female travellers in India.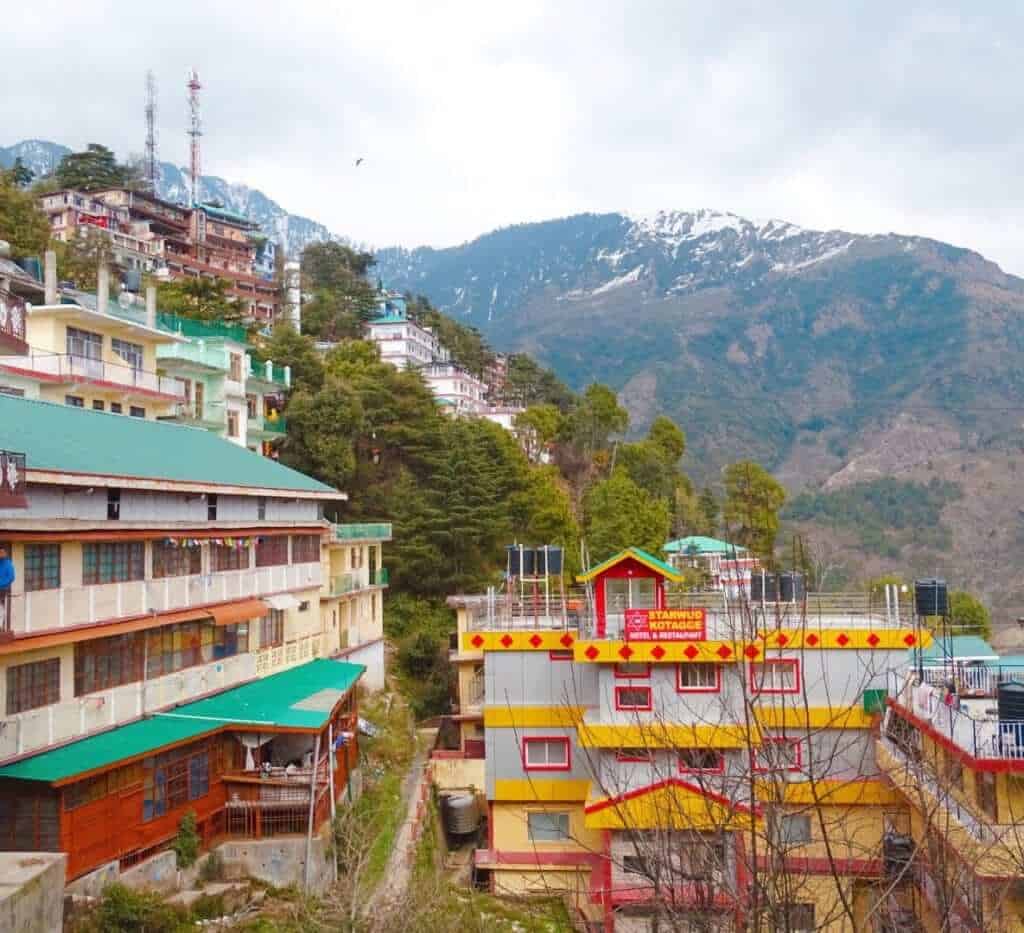 Getting to & from Dharamsala
First in my Dharamshala travel guide, how to get here and away…

From Amritsar: At the time of writing, two buses run daily between Amristar and Dharamsala, one departing Amristar at 12pm and one at 6.30pm. The windy journey through the mountains dropped me at Dharamsala bus station and I took a taxi up to Mcleod Ganj. Book tickets using 12go.

From Dharamsala, I travelled to Rishikesh on a very unpleasant 13-hour night bus through the mountains. Without any trains up in these parts, it was basically the only option.

You can also travel directly to and from Delhi. It's 13 hours by bus, the same as from Rishikesh.

Bottom line: Dharamsala isn't very close to anywhere but it's worth the journey. Once you're in the region, you can travel by bus to Manali and Shimla, too.
When to visit Dharamsala
Well, how much do you like the cold?!

Winter in Dharamsala is from November to March and temperatures drop below freezing. This is a stunning time to see the snowy mountains if you can handle it. High season is from March to September and this is also the best time for trekking.

I visited in late February and it was still really cold. I was actually quite excited to leave for that reason, but it was amazing to see the Himalayas capped in snow. Only a few weeks after I left (March), I heard it started to get much warmer. For daily upcoming weather in Dharamsala, check out Holidify.
Where to stay in Mcleod Ganj
There are options for all budgets in Mcleod Ganj. No doubt there are some fancy ones to be perused on Booking.com but I can only tell you about the two I stayed in:
Backpackers Inn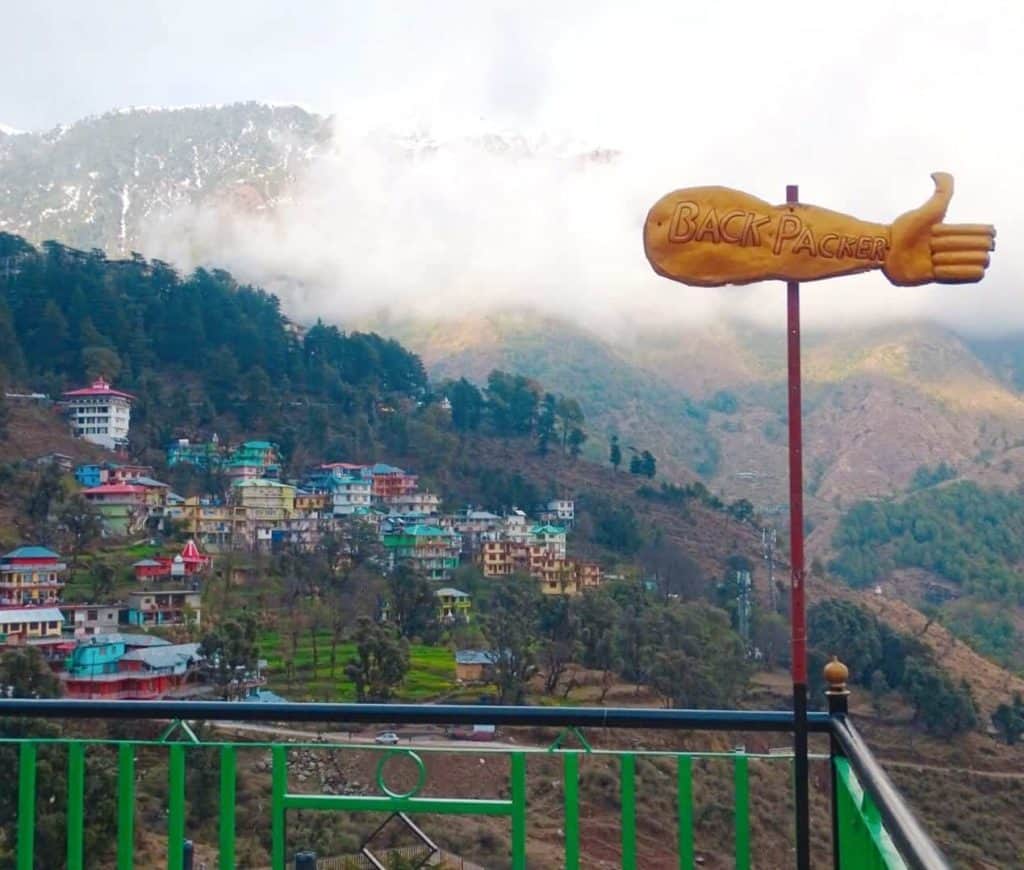 I wanted to stay longer in Mcleod Ganj but Ram Yoga House was full so I headed to Backpackers Inn which is a bargain at 300 rupees a night for the dorm. There are also private rooms from 1,000 rupees.

Honestly, while I do recommend this hostel, only go if you are a budget backpacker. The rooms were definitely basic, there was never any loo roll, and the check-in/out process was slow.

However, the views over the valley and mountains from the lovely outdoor terrace more than made up for it. The owner, Ganesh, is so lovely and basically waited on me when I was sick.

It's a good place to meet people, plus the location in the centre of town is perfect. The other hostels in Mcleod Ganj including Zostel are quite far away up in Dharamkot.

Book Backpackers Inn here.
Things to do in Mcleod Ganj
There aren't hundreds of things to do in Mcleod Ganj so it's a great place to relax and recover in the middle of a busy India trip. Hiking and cafe-hopping are both popular so I'll dedicate a section further down to the best food in Mcleod Ganj (something I'm a bit of an expert on).

These are some of the best things to do in Mcleod Ganj:
The Dalai Lama Temple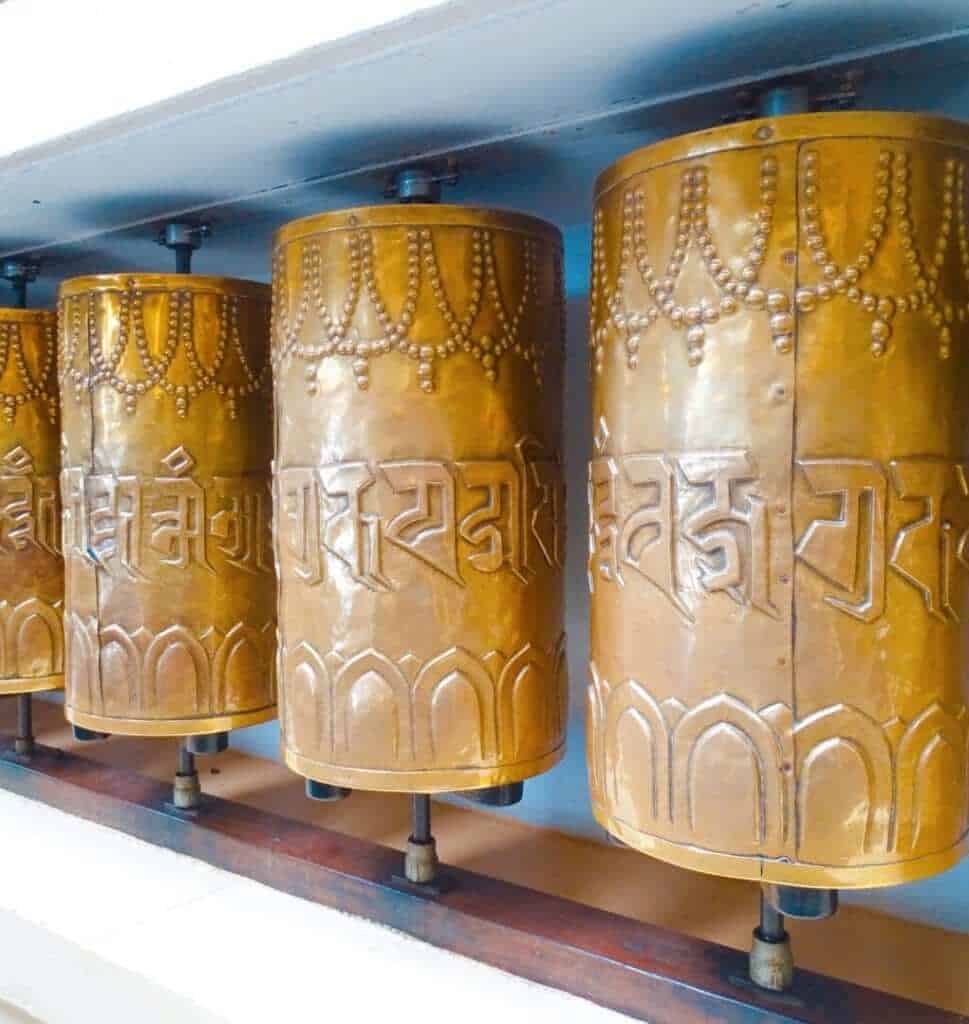 Bhagsu Falls
The Tibet Museum
If you don't know, Tibet was once its own thriving country until China invaded in 1949. Not only do they now occupy the area and call it China, but they were also responsible for the deaths of 1.2 million Tibetans through executions and battle.

While some Tibetans escaped to Nepal and India, those who remain face a cultural cleanse: they're forced to speak Mandarin and learn from Chinese textbooks. Their religion, culture and cuisine are being eradicated and it seems no one wants to help, probably because of the daunting prospect of getting on China's bad side.

Visiting the Tibet Museum is the most important thing to do in Mcleod Ganj. It only takes an hour to walk around and read everything, plus entrance is free. Not only will you understand more about Dharamsala, but you'll go away able to spread the word about what's happening in Tibet.
Triund (and other treks)
Bhagsu Naag Temple
Jimmy's Italian Kitchen
Tibet Kitchen
Crepe Pancake Hut
Woeser Bakery
Lung Ta Japanese Restaurant