How long to spend
How long to spend in Northern Vietnam depends firstly on your travel style. Do you want a fast-paced itinerary or do you like to travel slowly and savour the moment? Would you rather see 2-3 places leisurely or 4-5 places at a faster pace?

So you can make an educated decision, let's run through the best places in Northern Vietnam.

Hanoi: exploring Hanoi Old Quarter is certainly one of the best things to do in Southeast Asia. If you're arriving into North Vietnam by air, you'll fly into Nội Bài International Airport. Even if you're arriving by land from Central Vietnam, you'll need to use the capital as a launching point for the stops during this North Vietnam itinerary.

Luckily, Hanoi isn't just a stop-off. It's a high contender for my favourite city in the world with buckets of charm and history. Not to mention even more buckets of Vietnamese coffee!
Ha Long Bay: Visiting this magical location in North Vietnam is a chance to cruise between craggy islands floating in the bay. Soak up the scenery and stay overnight on Cat Ba Island. You can take part in activities such as swimming and kayaking or just sun yourself on the deck.

Sapa: The hillside region of Sapa is captivating for so many different reasons. The cool, misty climate and scenery is unlike the rest of Vietnam. It's also a great place to meet minority groups and learn about their culture. I'd recommend a few days hiking and staying overnight in homestays.
NORTH VIETNAM ITINERARY FOR 1 WEEK
Days 1-2 – Hanoi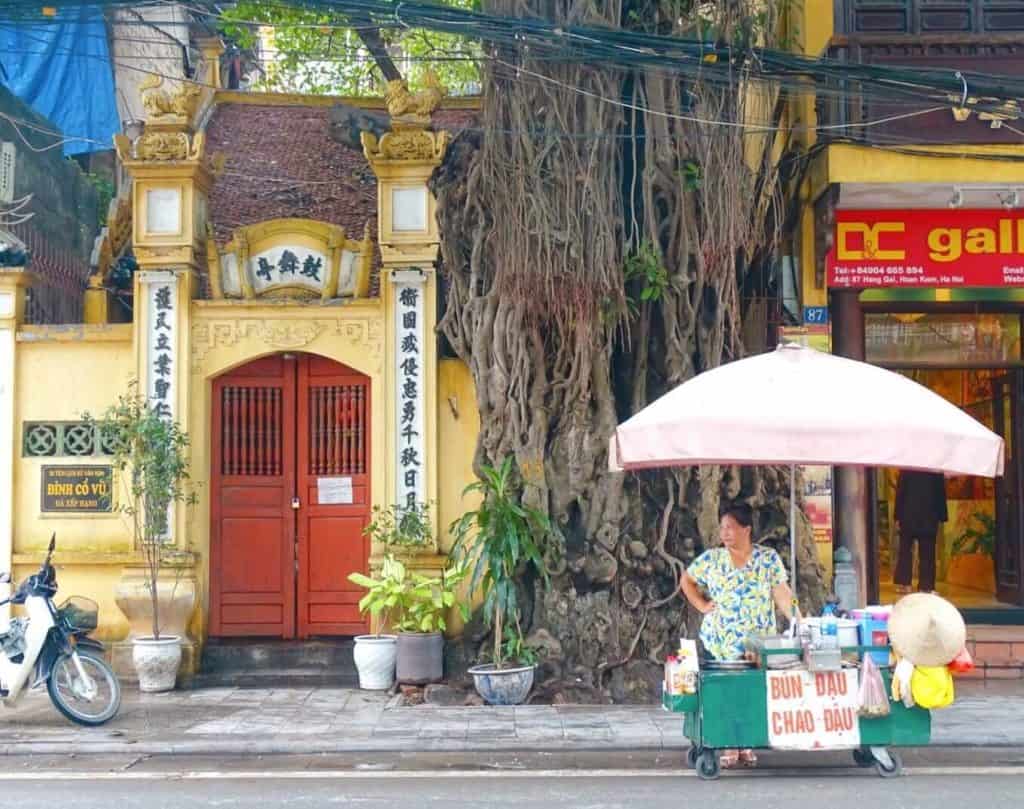 Where to eat in Hanoi: the street food in Hanoi is world-class. Don't leave without trying bun cha (slow-cooked pork balls in a tangy broth), banh mi baguettes packed with fresh ingredients and banh cuon rice parcels with pork and mushroom.

Some of my favourite restaurants include Banh Mi 25, Noodle N Roll Restaurant, Phở Cuốn Hương Mai and Bun Cha 34.

Where to stay in Hanoi: Backpackers can't do better than Buffalo Hostel with a swimming pool in the middle of Hanoi and a tasty breakfast. Dorms from $6 and private rooms from $25. Stay at Hanoi Garden Boutique Hotel & Spa for beautifully decorated rooms, breakfast and a spa onsite from $35 a night.
Day 3 – Hanoi to Ninh Binh day trip
Day 4-5 – Ha Long Bay
Day 6-7 – Sapa
Where to drink coffee in Hanoi: During 10 days in Northern Vietnam, there's more time for leisure. I don't know what that means to you but it means drinking coffee in cute cafes to me! Visit my Hanoi cafe guide for 14 strong (brew) contenders.
Day 4 – Ninh Binh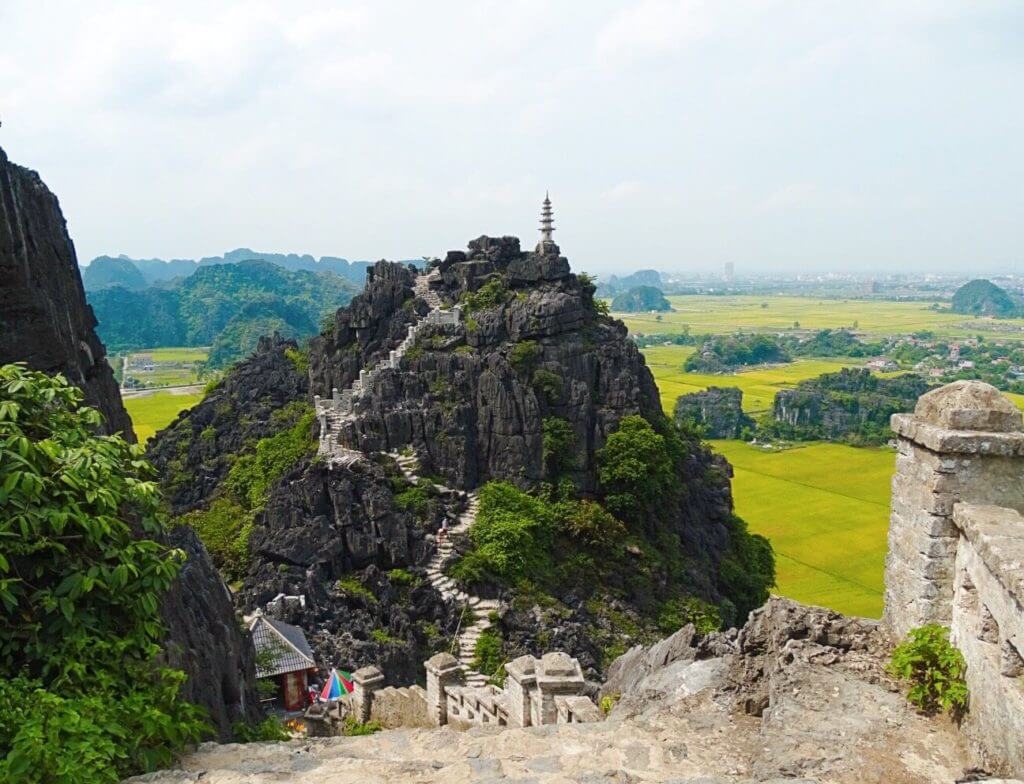 With a 10 day Northern Vietnam itinerary, you can visit Ninh Binh as a day trip or stay overnight. A day trip will whiz you between the highlights and drop you back at your Hanoi hotel in the evening.
Day 5-7 – Ha Long Bay
This Northern Vietnam itinerary for 10 days allows you to get deeper into the bay, see rugged scenery and ditch the other boats around the port. Read my Hanoi tour review.
Days 1-3 – Hanoi
Days 9-11 – Sapa
Days 12-13 – Ha Giang