This post may contain affiliate links to things like tours, hotels, Amazon associates and products. These help me earn a small commission at no additional charge to you.
If you're thinking about solo female travel in Thailand, you've come to the right place. It's easily one of the best places to travel solo in Asia, if not the world!

I loved my own Thailand solo travel adventure, and that's why I'm keen to share my experiences – and best advice – to prepare you for a fantastic experience of your own.

So if you're wondering whether it's safe to travel alone in Thailand as a woman or looking up the best places to travel in Thailand solo, I'm here to answer all your questions.

Hopefully, this guide will show you that Thailand is an amazing destination for solo female travellers just like you!
THAILAND ESSENTIALS

Thailand e-sim data plan

Accommodation – Booking.com / Hostelworld

Activities – Viator / GetYourGuide

Guidebook – Lonely Planet Thailand

Insurance – True Traveller (European travellers) / Hey Mundo (other nationalities) / Safety Wing (digital nomads).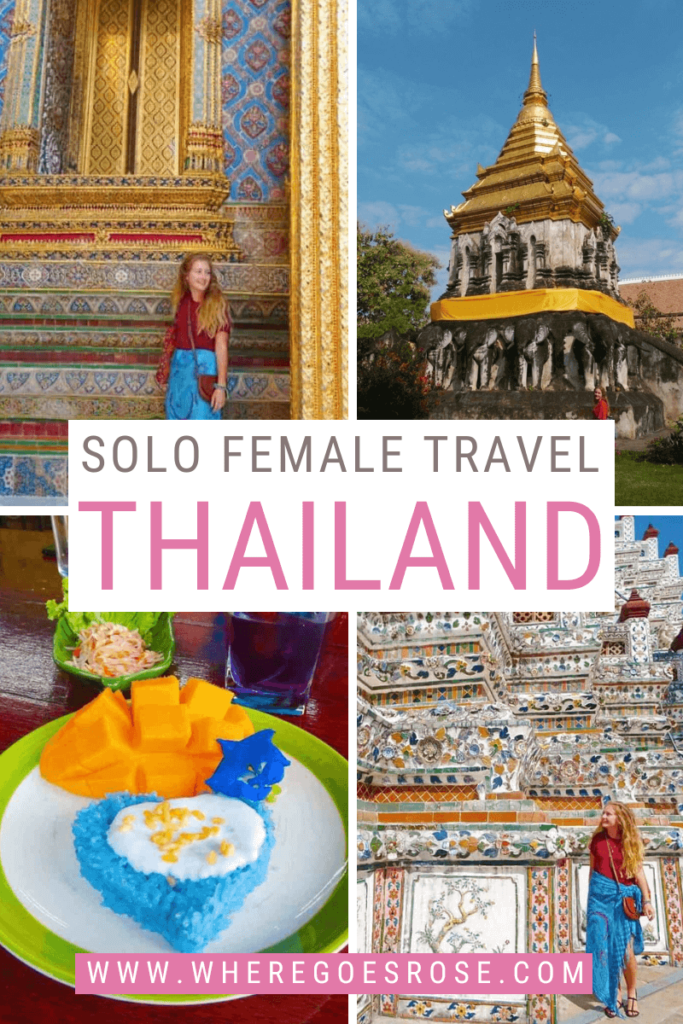 Doing more solo Asia travel? see my guide to solo travel in Vietnam, Bali and India!
Is Thailand good for solo travellers?
Yes, Thailand is an ideal country for solo travellers to visit. With an accessible transport system, English-speaking tour companies, tons of fantastic hostels and endless convenient ways to meet other travellers, solo travel doesn't get easier than in Thailand.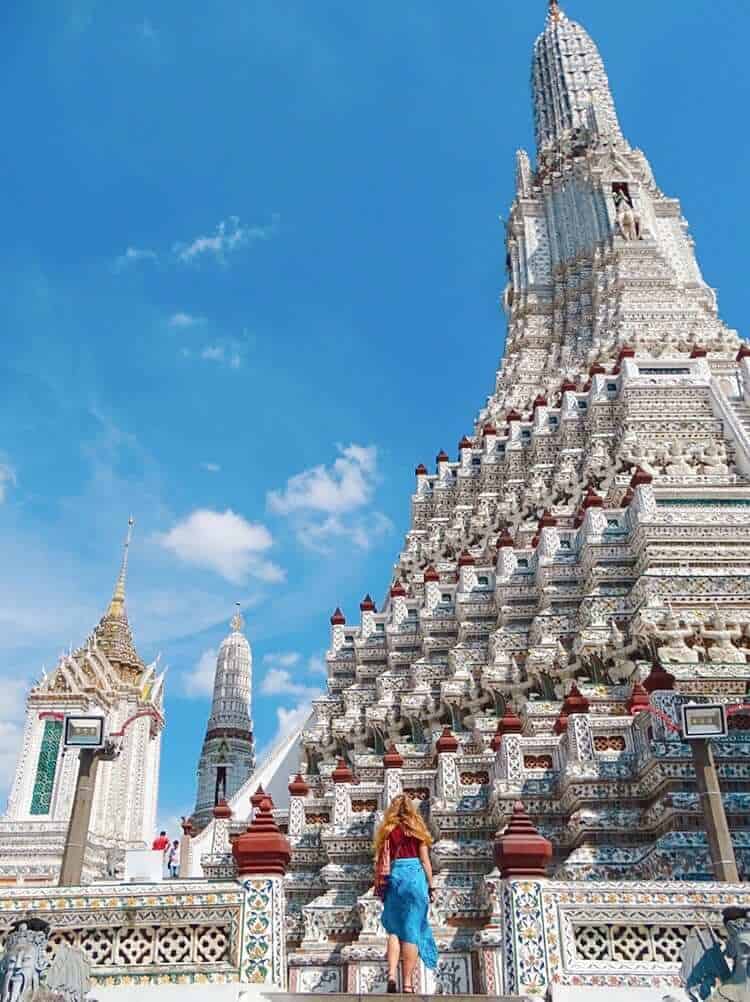 Best things about solo travel in Thailand
Thai food is truly out of this world! From classic meals like Thai red and green curry, pad thai and mango sticky rice, to the local and regional dishes you won't find in your local Thai restaurant, Thailand is the ultimate destination for foodie travellers.
Thailand is one of the most accessible solo female travel destinations in the world. A lot of the tourist infrastructure is specifically geared towards backpackers, among which a significant portion are solo travellers, so the country's tourism route feels like it's practically designed for people travelling alone in Thailand.
It's easy to take a bus, train or flight to any popular destination in Thailand, and major cities have good public transport and cheap taxis.
Thailand is very affordable for people travelling alone. It's hard to go over budget unless you're treating yourself to extravagant hotels and private tours.
Aside from the normal pros and cons of travelling solo like not being able to split the cost of private rooms and taxis, no specific downsides to going to Thailand alone come to mind!
Is Thailand safe for solo female travellers?
Yes, Thailand is a safe destination for solo female travellers. Violent crime is scarce and I've always felt comfortable travelling alone to Thailand.

When considering how to travel safely as a woman in Thailand, just keep valuables safe to avoid pickpocketing. That includes keeping electronics with you on long bus journeys rather than leaving them in the luggage hold.

There's no need to miss out on nightlife as a solo traveller in Thailand. If you've been drinking, arrange to travel back to the hostel with friends or book a verified taxi using Uber or Grab to get home safely.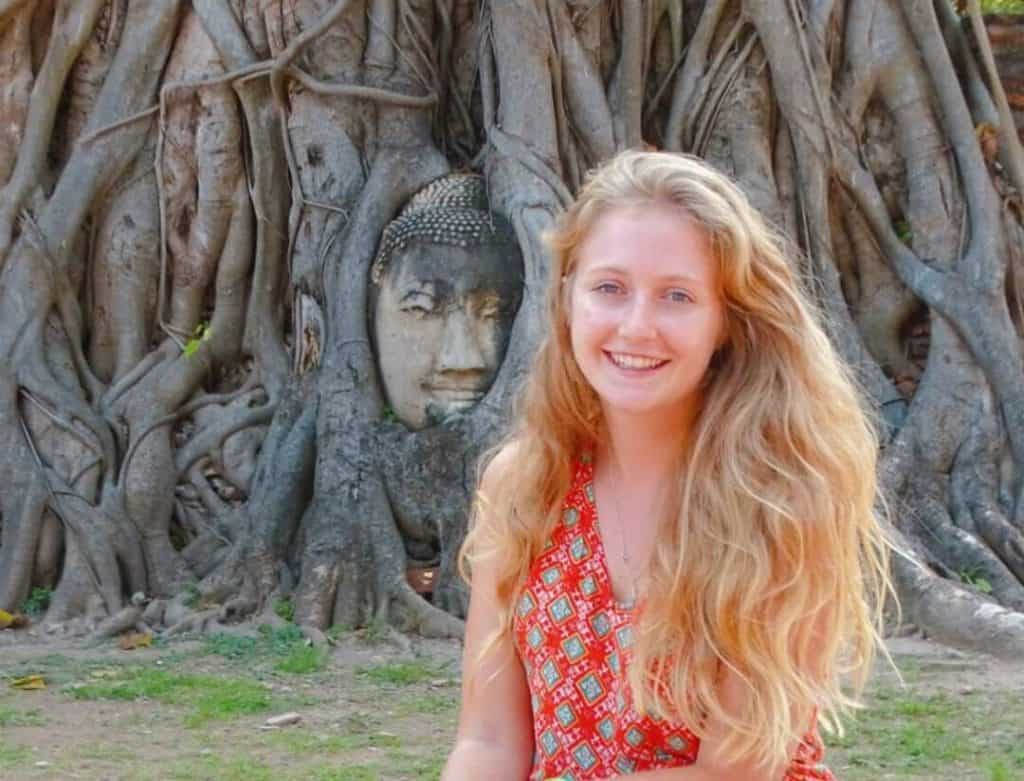 Getting to Thailand
The easiest way to get into Thailand is to fly. International flights arrive in Bangkok via Suvarnabhumi Airport. I use Skyscanner to find the best value flights by searching 'whole month' for the cheapest dates.
Getting around Thailand
It's super easy to get around Thailand. Buses and trains connect Bangkok with other cities, and overnight journeys are a safe option when travelling solo in Thailand. Use 12go to book.

I personally found it very easy to use buses to get around. Key routes like Bangkok – Chiang Mai – Pai were all very much dominated by backpackers. I was the only English-speaking traveller aboard my more complicated Khao Sok National Park to Bangkok bus journey, but I still managed it without any major concerns.

Although public transport is a safe option for solo female travel in Thailand, if you're short on time, it's also cheap to fly around the country. Thailand has 38 airports, including seven international airports, so the most popular tourist destinations are always just a flight away.
Inner-city transport in Thailand
Taxis – book a taxi using the Grab app. For the cheapest option, you can select a scooter driver instead of a car. Just make sure they have a helmet for you!

Tuk-tuks – a fun way to explore the cities. However, depending on your haggling skills, a Grab is often cheaper than a tuk-tuk, especially in touristy areas.

Red songthaew taxis – a popular means of shared transport in Chiang Mai. Hail one and agree the price with the driver if travelling solo. Hiring a private one to go further afield (such as to the Sticky Waterfalls) works out fairly cheap if you're travelling with a group.

Scooters and bicycles – hiring a scooter in certain regions, such as Chiang Mai and Pai, is popular – though not recommended if you're not a confident driver. On the islands, enjoy a more gentle style of travel and hire a bicycle to take you around the stunning coastlines.

Skytrain – you can get around in Bangkok by using the efficient Skytrain system to avoid heavy traffic. There are also buses, but they can be slow and more complicated than taking a Grab.
Best places for solo travel in Thailand
Now we've covered the logistics, let's get stuck into where to go…
Bangkok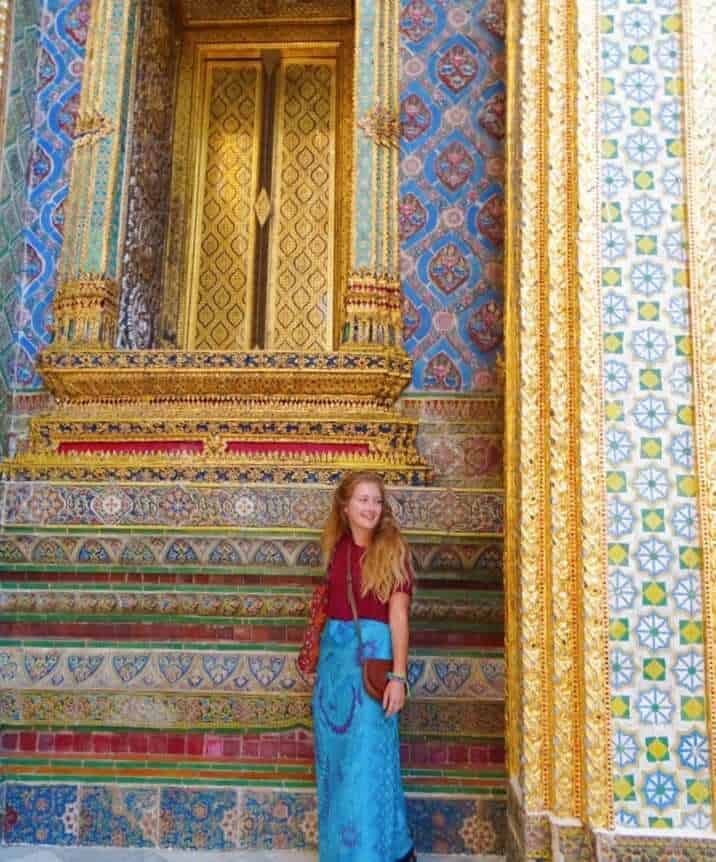 Some people dislike Thailand's bustling capital but, providing you escape Khao San Road and give the city a chance, there's no reason to skip it, even for solo travellers in Thailand! There are breathtaking temples, captivating museums and galleries, and a fantastic culinary scene from fine dining to fantastic street food.

Ideally, you need two days in Bangkok to see the highlights. Don't miss the Grand Palace, Wat Pho (Temple of the Reclining Buddha) and Wat Arun (Temple of Dawn) across from Wat Pho by riverboat.

In the evening, have a fantastic dinner in Chinatown (ideally on a Chefs Tour food tour) or the famous backpacker destination of Khao San Road (known for party vibes and certainly everyone's cup of tea).

If you have time, add Wat Phra, the Bangkok Art & Culture Centre and Wat Saket to your solo trip to Bangkok. Alternatively, take a day trip from Bangkok to Ayutthaya.
Chiang Mai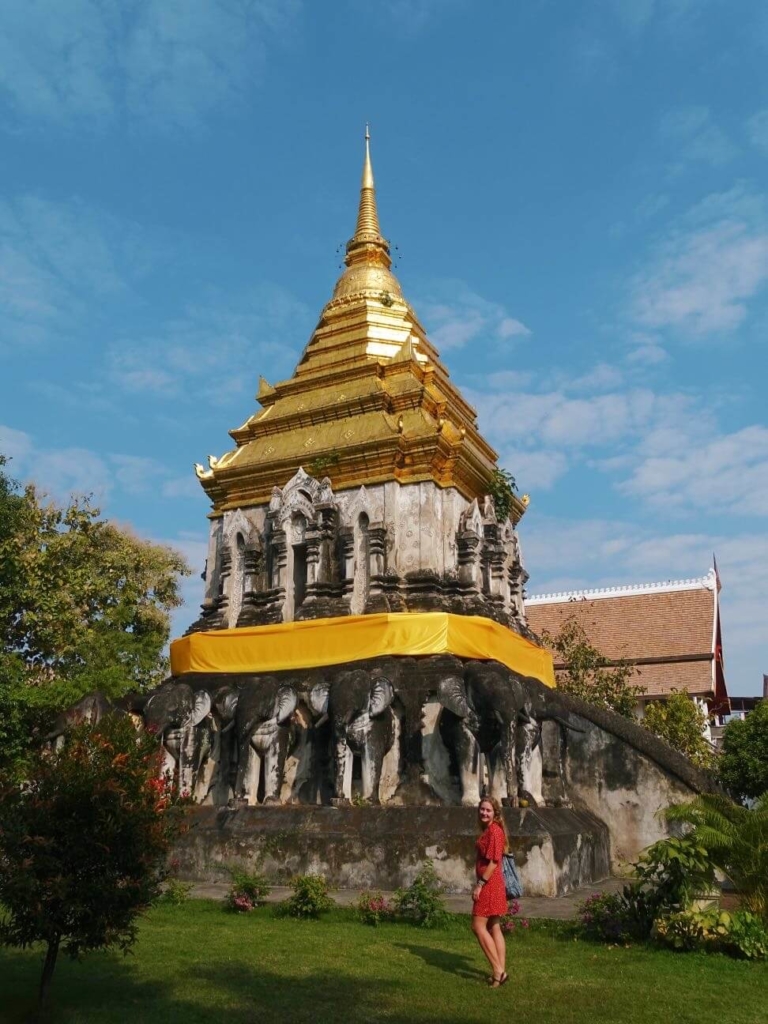 Chiang Mai is one of many people's favourite cities in Southeast Asia including mine! However, from personal experience, it's much easier to discover its charms when you avoid the backpacker hotspots and discover its local delights.

If you only have one day in Chiang Mai, spend it temple-hopping around the Old City. A few of the best are Chiang Man, Wat Chedi Luang and Wat Sri Suphan (Silver Temple).

In three days in Chiang Mai, visit Doi Suthep temple by taxi, tour or songthaew, and relax with a well-deserved massage in the afternoon. A visit to Doi Inthanon National Park also shouldn't be skipped.

As well as being a great solo female travel destination in Thailand, Chiang Mai is a foodie paradise with atmospheric night markets, upscale restaurants and world-class street food! Once you've had your culture fix, enjoy the Chiang Mai cafe scene.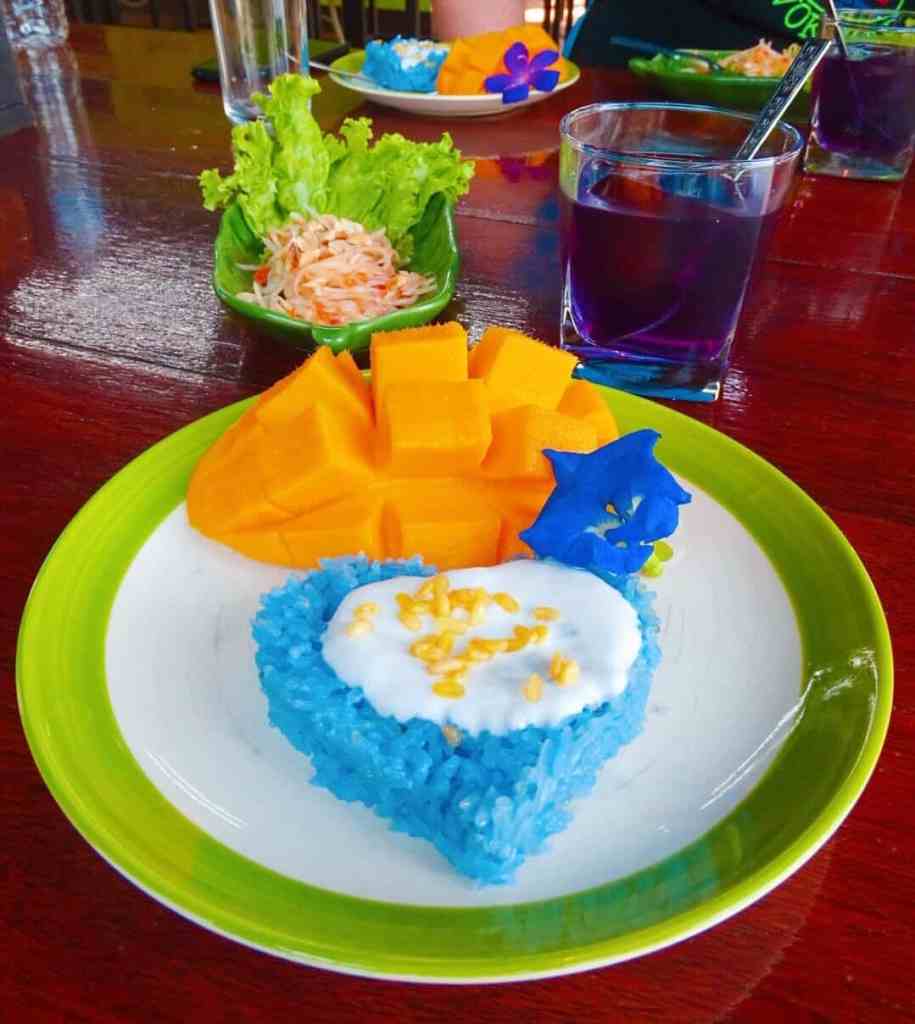 Pai
Known for its excellent scenery and hippie vibes, Pai is another popular place for solo backpackers in Thailand. The countryside is best explored by scooter or on a tour, and Pai Canyon and the Pai Waterfalls are two of the highlights.

The road from Chiang Mai to Pai is super windy – so you've been warned. 🙂
Chaing Rai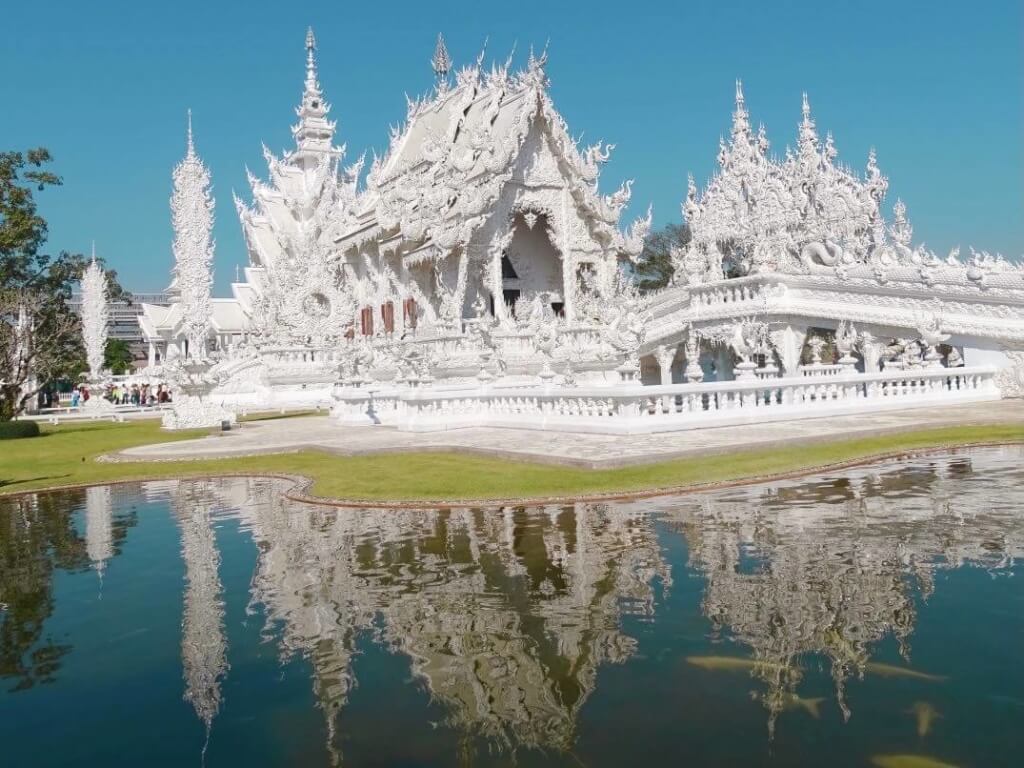 Chiang Rai is only two hours by Chiang Mai bus, and several convenient day tours go from Chiang Mai to Chiang Rai, so it's a convenient addition to your Thailand solo travel itinerary.

Don't miss the White Temple (Wat Rong Khun). It's an Instagram hotspot these days – they even had to ban selfie sticks – but it's genuinely stunning and worth the stop, provided you're prepared for the crowds.

Other things to do in Chiang Rai include visiting The Blue Temple, Wat Huay Pla Kang, The Black House and Wat Phra Kaew.
Khao Sok National Park
Khao Sok is perfect for adventurous yet laidback backpackers looking for jungle hikes and wild swimming in the lake. Most visitors stay in a lakeside hut, and many budget-friendly options are available.
Krabi
Railay Beach is as breathtaking as everyone says and well worth visiting. Spend an extra day to see the views from Wat Tham Sua temple or unwind at Krabi Hot Springs. It's a launching point to the islands making it one of the best places for solo travel in Thailand because you're likely to meet people to depart with.
Thai Islands
Phuket – the biggest island in Thailand offers a mix of budget hostels and luxury resorts. It's a great place to stay to relax and enjoy a bit of everything from watersports and snorkelling to great food and lazy beach days.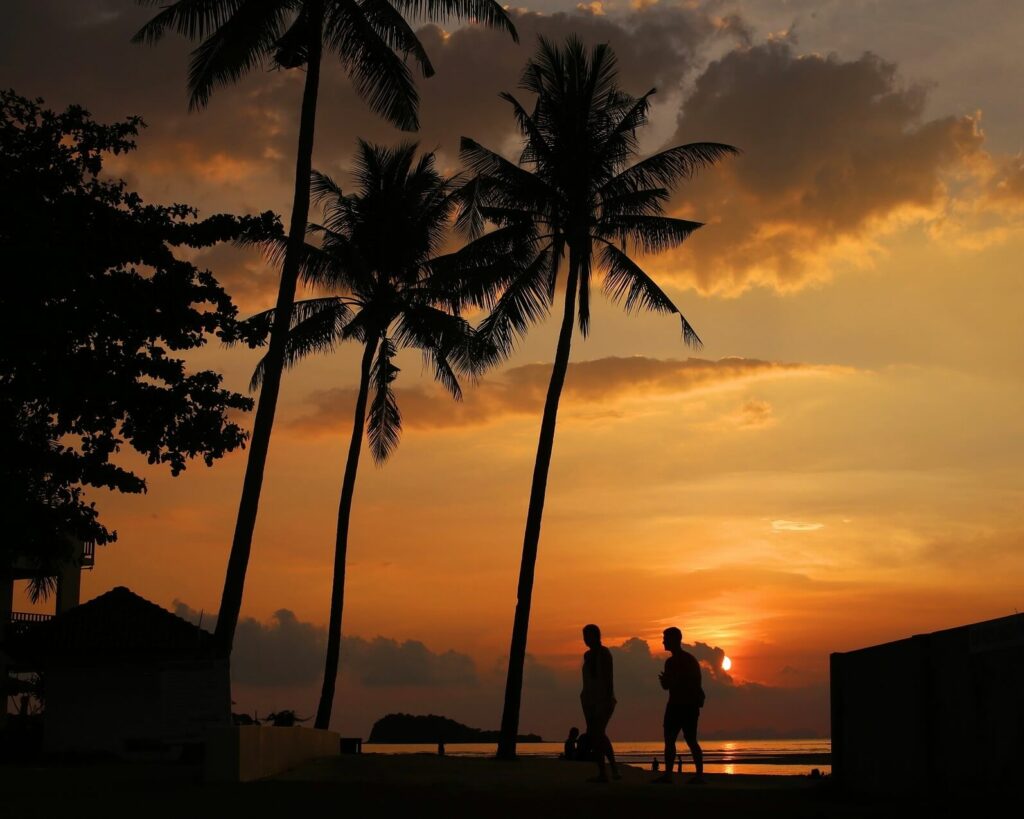 Koh Lipe – a very chilled island, perfect for solo female travellers in Thailand who want to escape the crowds and truly unwind.

Koh Tao – this island is famous for being a fantastic (and cheap!) destination to try scuba diving – or go all out and complete your PADI Open Water diving qualification.

The party islands – I would recommend Koh Phi Phi or Koh Phangan if you're planning a sociable solo trip to Thailand. As well as opportunities to make friends and party, Koh Phi Phi has watersports and island-hopping to engage in, whereas Thailand's famous Full Moon Party takes place on Koh Phangan.
Koh Samui – still plenty of nightlife, if not as hedonistic as Koh Phangan. It's a great place for Thai island hopping, from beach walks to waterfalls, and don't forget to visit the Big Buddha statue at Wat Phra Yai Temple.

Koh Lanta – my favourite island in Thailand! It's a beautiful destination for snorkelling, scuba diving and island hopping. On land, sunbathe on Klong Dao, Klong Nin or Pra Ae Beach, or go hiking along the nature trail in Mu Koh National Park.
Accommodation for solo travel in Thailand
Hostels are definitely the cheapest and most convenient accommodation option for solo female travel in Thailand. Dorms cost as little as $5 a night, or you can opt for a private room if you need your own space but still want to take advantage of the low costs and common spaces.

Many hostel stays include breakfasts and/or evening social activities, so it's easily the best way to make friends. Use Hostelworld to find hostels.

Hostels: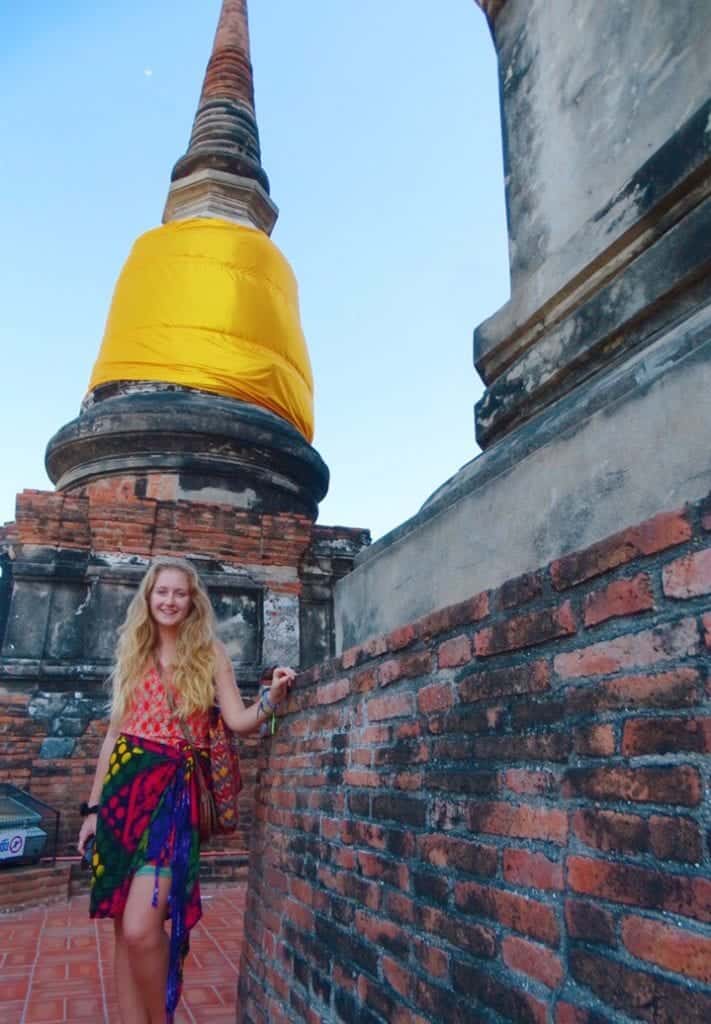 Hotels:

Alternatively, use Booking.com to find budget hotels. You can stay in a mix of hotels, hostels, homestays and apartments during your trip to keep your overall costs low while also getting a peaceful night's sleep when you need it.

A benefit of booking all your accommodation through Booking.com is that you build up reward points. I now get 10% off all my stays and occasional extra bonuses like room upgrades.
How to make friends while solo travelling in Thailand
Like making friends when travelling solo elsewhere, I'd suggest the following:
Hostels: The easiest way to make friends in Thailand is to stay in hostels. If hostels aren't your vibe, many run social activities you can join even if you're not staying there.
Group tours: Join free walking tours in major cities or browse Viator and GetYourGuide to find cooking classes, food tours, day tours to popular attractions and more.
Social media: Join Facebook Groups like Girls Love Travel and Chiang Mai Nomad Girls (particularly effective if you stay for a few days or longer).
Volunteering: If you want to experience local life in Thailand and help the community, check out volunteer positions on Workaway and Worldpackers (click the links for a discounted membership for both). Usually, you'll receive free accommodation – and sometimes food – in exchange for working a few hours a day, 5 days a week.
Read next: Workaway vs Worldpackers, which is best?
Note – unfortunately, a lot of volunteering and travel experiences in Thailand are far from ethical. Avoid animal tourism which allows you to touch, bathe or take selfies with elephants or tigers. Similarly, it's generally accepted that tourists should not donate money to orphanages or go on 'long neck' tribe tours.
Best time of year to visit Thailand
Thailand is beautiful all year around but, in most of the country, the dry season is from November – March. I still had a great visit during the rainy season but I was definitely glad I had a raincoat handy for those dramatic tropical thunderstorms!

However, the Lower Gulf of Thailand is rainiest from October to December. This is worth remembering if you're planning on visiting Koh Samui, Koh Tao or Koh Phangan.

Avoid Northern Thailand from mid-February to mid-April – otherwise known as the burning season. The farmers burn the remains of the previous season's crops, and the pollution is pretty abysmal.
How to dress for Thailand solo female travel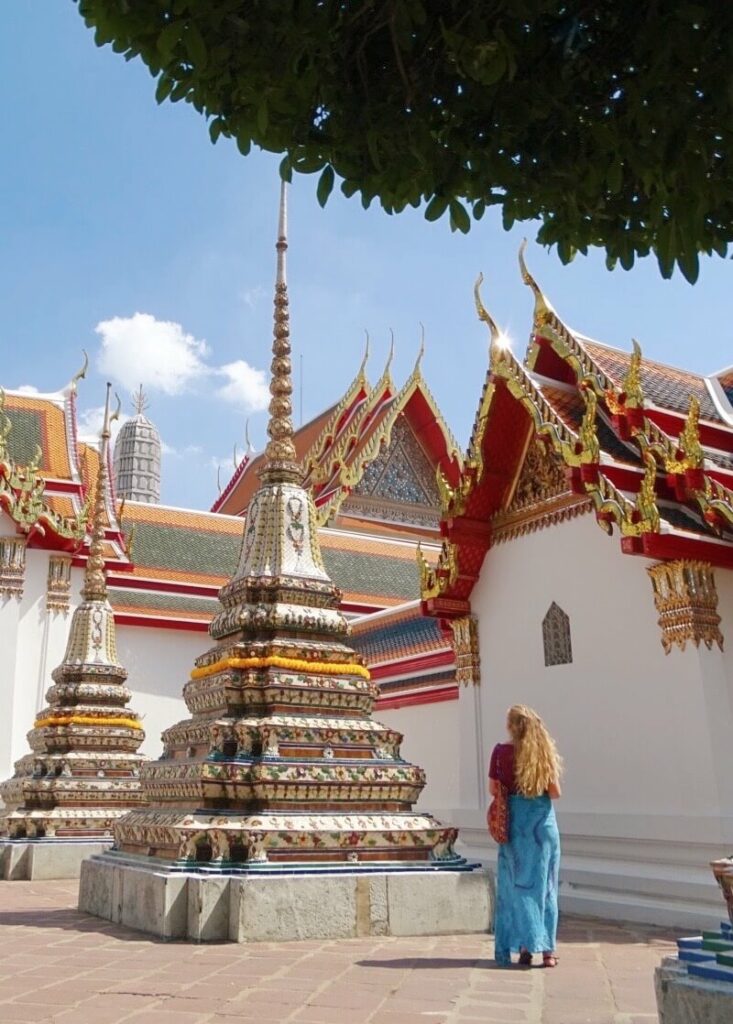 Thailand is hot and humid for most of the year so, for a female Thailand packing last, choose clothes that keep you cool and protect you from the sun. You don't need specialist backpacker clothing unless you're planning on extreme outdoorsy activities. Pack 2-3 pairs of shorts and a couple of summer dresses and you'll be fine.

Women travelling solo to Thailand don't need to worry about being overly conservative, but at temples, keep shoulders and legs covered. I always travel with a light sarong so I can quickly cover myself when visiting temples. It also doubles as a blanket for long bus rides when the driver pumps the aircon a bit too high!

If you plan on doing any early morning hikes or visiting mountainous regions like Pai, bring an extra layer. Even outside of the rainy season, it's worth bringing a light rain jacket in case.

Finally, don't forget to bring your swimwear, comfortable footwear (I recommend bringing walking sandals or sneakers for outdoor activities and flip flops for beach time), a sun hat and sunglasses.
Valuable items for solo female travel in Thailand
Stay connected with a local E-sim data plans so you can always check your whereabouts or get assistance in an emergency.
Sunscreen (including reef-safe sunscreen if you plan on swimming off Thailand's beautiful beaches)
Mosquito repellent
Hand sanitiser
Power adaptor
A reusable water bottle or filtering water bottle
Branded toiletries which might be hard to pick up in Thailand
A good-quality backpack and an additional lightweight daypack for days out.
Food & health
Eat at busy eateries or stalls with both local and foreign customers. Food poisoning COULD happen anywhere so don't avoid delicious street food in favour of a Western restaurant. However, it's best always to eat where it's busy, so you know that food hasn't been sitting around for ages.
Never drink tap water! Bring a refillable water bottle so you can refill at hostels and hotels, or use a filtering water bottle so you can top up your h2O everywhere you go.
Get travel insurance – if you can't afford good travel insurance, you can't afford to travel! This is one of the biggest travel essentials and not worth taking a gamble on. For backpackers, I recommend True Traveller (European travellers only) and Hey Mundo (all nationalities). Safety Wing is a great option for digital nomads and long-term stays.
Check what vaccines you need – some vaccinations require multiple doses to be effective. The NHS recommends diphtheria, hepatitis A, hepatitis B, rabies, tetanus and typhoid. It's best to chat with your doctor before you go about your individual needs.
Final thoughts on solo travel in Thailand
Whether you're a first-time solo female traveller or an experienced backpacker keen to see what all the fuss is about, you're sure to have an amazing time exploring all the beautiful landscapes and cultural attractions that Thailand has waiting for you.
I have such wonderful memories of backpacking alone in Thailand, and I know that you can too, so I hope this guide has convinced you to experience this wonderful country for yourself!
Thanks for reading!
Guides to solo female travel in Asia:
Guides to solo travel in Europe:
Guides to solo travel in the Americas:
VISITING THAILAND SOLO?

These are my trusted resources:

Getting around by air – it's easy to get between cities by flight. I use Skyscanner to find the best-value flights, using the 'search by month' tool to find the cheapest dates. You can also use the 'to anywhere' feature if you're flexible on where you're going.

Trains – these are a good option for long journeys because you have a bed rather than a seat. Use 12Go to book.

Buses – these are a convenient, affordable way to travel with a far better carbon footprint than flying. Use 12Go to book.

Driving in Thailand – use Rentalcars.com to compare car rentals.

Stay connected with E-sim data plans that don't require delivery or collection; just scan the QR code.

For hotels, I use Booking.com – they also have self-catering apartments. You can filter by review score and price to find the best-rated budget places. For hostels, I use Hostelworld.

Browse tours and activities on GetYourGuide. I also check Viator and Klook in case they have a better price.

For food tours with passionate local chefs and foodies, check out EatWith.

Stay connected in Thailand with an eSim data package.

Need travel insurance? I use True Traveller (for UK & Europe residents) since it's affordable but covers everything you'd need including various activities, valuables and pre-existing conditions. Unlike some companies, they insure you if you're already travelling / don't yet have your flight home booked. Get a quote.

For travel insurance for other nationalities, I recommend Hey Mundo and for long-term digital nomad travellers, I suggest Safety Wing.

Check out my resources page for more travel discounts and tips!